Staying on par with changing market demands is the key for the success of any business. This relates to the thriving hotel and restaurant industry which relies on regular traffic and clientele to not only succeed but sustain as well.
The current 'online' trend is fast becoming a norm and more quickly the food chains, hoteliers and restaurants adapt to it, it is better for them.   The current lifestyles across the world relate to busy and erratic work schedules, working for long hours across long distances and more imply customers want services at their convenience using minimal effort and interaction.
This trend easily extends to having regular meals as well as catering to party orders – for both small and large parties.  By being available and accessible online, food chains, hoteliers and more can continue to satisfy their customers in the best possible way. This implies that clients can place order either using their mobile phone or through the website while the restaurants/food chain franchisee's can undertake to execute and deliver the same at the client's preferred address.
As an hotelier or a food chain owner, if you are still wondering how to get online, this is what you could need
A website with updated menu and the necessary payment gateway options
A mobile app (this could come at later stage though)
A team of delivery personnel
A team of supervisory staff to monitor the orders placed online/phone/mobile app
Getting this set up ready does involve investment but the ROI can very well exceed expectations, if the systems are in order.
For instance, you can refer to Dominos Pizza, a food chain which is immensely popular and rapidly spreading across India. Dominos Pizza is an initiative which satiates hunger pangs and cravings for a freshly baked pizza all throughout the day and during late hours with a promise of delivering in the shortest time possible.  This food chain has met with great success because they have had the entire process and their logistics options in place apart from having an extensive menu and offerings.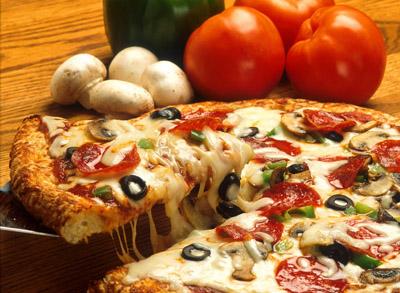 Today, customers who wish to have a pizza simply log on to the Dominos Pizza website with their login details and choose their pizza and accompaniments. They, then simply need to wait for their order to be delivered at their doorstep while the payment can be done either through online option or by handing over the cash to the delivery person. The entire initiative of encouraging orders to be placed online can be encouraged by offering Dominos Pizza coupons to the online customers.
The customers enjoy the benefit of a freshly baked pizza delivered at their doorstep without venturing outdoors especially tackling heavy road traffic conditions or waiting for their seat in the crowded restaurant to satiate their taste buds.
Hence, for any business to strive and succeed, the key lies in adapting to new technologies to serve customers in a better fashion 24×7. Adopting online technology and offering on time delivery services is the only way out in current market situations.