Jamie's Top Picks
Create your own stack!  Just pick the supplement from each category that best fits your needs.
1. Whey Protein Powder
Whey protein is the most thermogenic (metabolism boosting) protein, compared to meat, turkey, fish, eggs, rice protein, soy protein, and pea protein.  Whey protein has also been shown to keep you feeling fuller longer, helping you prevent hunger pangs during your workout and overeating at meals.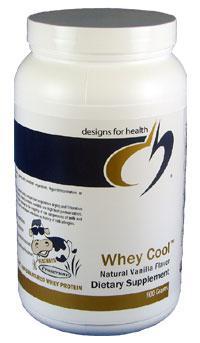 Whey Cool, grass-fed whey protein rich in immune boosting lactoferrin and fat burning CLA
Whey Cool Vanilla 900 grams
Buy here for $69.99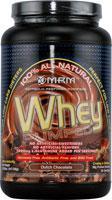 Whey Pumped, formulated with L-Glutamate and Nitrozyme, proteolytic enzymes for enhanced absorption into muscle tissue
Whey Pumped Dutch Chocolate 2.2 lb
Buy here for $39.99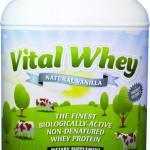 Vital Whey, native whey protein from grass-fed cows
Vital Whey Natural Cocoa 21 oz
Buy here for $49.99
PaleoMeal, whey protein enhanced with B vitamins, enzymes, immunoglobulins, and creatine
PaleoMeal Chocolate Flavor 540 gms
Buy here for $59.99
Dream Protein, a smooth and delicious non-rBST whey protein with BCAAs for optimal muscle growth
Dream Protein
click here for more info
2. Athlete-Specific Multivitamins
When you're physically active, your nutritional requirements for specific nutrients increase.  Make sure you're getting what you need so you can perform at your best every time without being slowed down by anemia, joint problems, muscle cramps, hair loss, infertility, and free radical damage.

Athletic Pure Pack, a combo of Athletic Nutrients, EPA/DHA from fish oil, creatine, vitamin C, l-glutamine, and CoQ10 Athletic Pure Pack 30 packetsBuy here for $64.99 Athletic Nutrients, made by Pure Encapsulations
Athletic Nutrients
for more info click here
3. Fish Oil, Borage Oil, and MCT Oil
One metabolic difference between men and women is women burn a greater ratio of fat to carbs than men, which is the reason why women tend to do very well on a low carb diet (not a NO carb diet) or even a no grain diet. Due to this fact I recommend women follow a low-carb (not no carb) diet to lose fat and gain toned, lean muscle.  Women can help meet their caloric needs eating a moderate amount of healthy fats, including monounsaturated fats (found in olive oil and avocados), saturated fats (found in coconut oil and grass-fed meats), and medium chain triglycerides (MCTs).

MCT Colada, made by Designs for Health
MCT Colada 16 oz
Buy here for $43.99
Borage Oil, made by Pure Encapsulations
Borage Oil 180 gels
Buy here for $56.99
EPAQ, krill oil from Health Concerns
EPAQ Krill Oil 500 mg 60 gels
Buy here for $42.99
4. Branched Chain Amino Acids (BCAAs)
There's an old myth floating around that says in order to build muscle, you have to "bulk up," eat an excessive amount of calories, and also gain fat.  It's true that when you decrease your caloric intake in order to lose fat, some amount of muscle tends to be lost as well.  However, branched chain amino acids (BCAAs) allow a phenomenon known as nutrient partitioning, which involves the simultaneous loss of body fat while building muscle.  It is impossible to get enough BCAAs through food to make this phenomenon happen, so using BCAAs as a supplement can mean the difference between just getting smaller (losing both fat and muscle) and getting ripped (developing lean cuts of muscle while shedding body fat). I recommend taking 5 – 10 grams of BCAAs before and after each workout.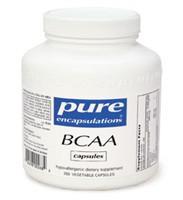 BCAA Powder for adding to greens blends, protein shakes, or water
 BCAA 600 mg 250 vcaps
Buy here for $44.99
BCAA capsules + Glutamine for optimal muscle recovery5 grams of pharmaceutical grade BCAA powder
BCAA+G 6000 150 caps
Buy here for $39.99
5. Adaptogenic Herbs
Cordyceps Mushroom, the secret of world class athletes and ultramarathon runners
Cordyceps 1 oz. Buy here for $21.99
Black Shilajit, a mineral used in Ayurvedic Medicine for stamina and anti-aging
Black Shilajit click here for more info
Ashwagandha, an herb that supports healthy adrenal and thyroid function during periods of intense training
Ashwagandha
click here for more info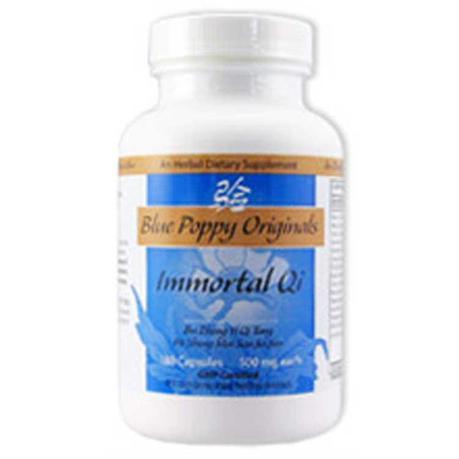 Immortal Qi, a Chinese longevity tonic and "must-have" supplement for high altitude sports and adventure travel
Immortal Qi 180 caps
Buy here for $52
6. Nootropics
Enhance your mental concentration, motivation, and vascularity during your workouts with Vinpocetine and Nitricycle with Gynostemma, L-Arginine, Asian Ginseng, Chinese Salvia, L-Citrulline, Cordyceps, and Dragon's Blood!
Promotes healthy brain metabolism for tunnel-vision like mental focus!
Vinpocetine 20 mg 120 vcaps
Buy here for $34.99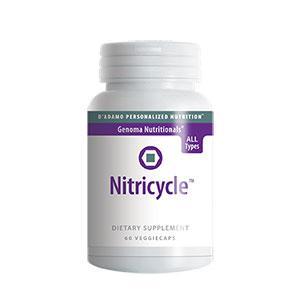 Promotes nitric oxide release for mega pumped muscles and laser focus during your workouts.
Nitricycle 60 Vcaps
Buy here for $19.99
7. Liver and Kidney Detoxification
PaleoCleanse, a vegetable protein powder formulated for daily total body detoxification support
PaleoCleanse 756 grams
Buy here for $65.99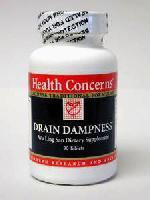 Drain Dampness, a Traditional Chinese Medicine formula for banishing water retention and "bloated" looking muscles without harmful diuretics
Drain Dampness 90 tabs Buy here for $19.99
8. Digestive Support
Enhance your lean cuts in your lower abdomen by keeping your colon clean with PaleoFiber!  Use AI Enzymes to help your food digest more efficiently and maintain healthy joints and muscles.  Probiotics support a healthy digestive tract and strong immune system.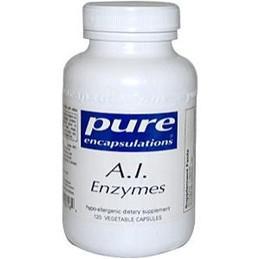 AI Enzymes, a special blend of plant-based digestive enzymes that maintain healthy joints and muscles in times of peak stress
AI Enzymes 120 caps Buy here for $45.99
PaleoFiber, a mix of soluble and insoluble fibers to promote bowel regularity.
PaleoFiber 300 grams
Buy here for $35.99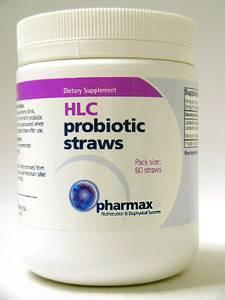 HLC Probiotic Straws, for a healthy digestive tract and immune system even with a fast-paced lifestyle
9. Greens Powders & Antioxidants
Anti-oxidants are believed to increase fat loss through increased fat utilization during exercise via carnitine palmitoyl transferase (CPT-1) activation and protection. Increasing the expression of CPT ( the rate-limiting enzyme in beta-oxidation of fatty acids in skeletal muscle and liver cell mitochondria), will allow more fatty acids to be transported into the mitochondria where they can be oxidized.
Add a Greens mix to your health regimen for enhanced performance, anti-aging, and overall more vitality!  Warning: Regular use will make your eyes sparkle and your skin glow.
PaleoGreens, a proprietary blend of foods-based antioxidants for fighting free-radicals formed during exercise
Paleogreens powder 270 grams Buy here for $59.99
Uber-healthy green superfood blend with E3 Live, dulse, cayenne pepper, wheatgrass, and other good stuff!
Green Superfood GSF Raw Reserve
8.5 oz (30 serv)
Buy here for $49.99