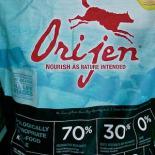 Orijen dog foodThe Pet Food Review has announced its top 5 dog food picks for 2012.  I like the quality of the reviews from this source because they go beyond what a dog needs to survive - as they say, 'dogs evolved to be survivors' - but look for what food a dog thrives on. And what a dog thrives on are the ingredients optimized to 'mimic his ancestral diet.' Additionally, the Pet Food Review gets input from dog owners on a variety of factors. 
The reviewers chose five kibble-type dog foods, but acknowledge that foods that are prepared canned or 'home-cooked' may be just as good for your dog, as long as the appropriate balance and quality of ingredients are included. None of these picks contain fillers or 'by-products.'
Here are the top 5 (all given equal value, by the way)...
1.   Taste Of The Wild Dog Food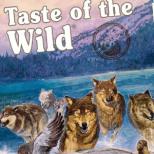 Taste of the Wild dog food
Taste of the Wild comes in a variety of lean meats and good carbs.  It also comes in a canned formula.  Customers gave it high ratings as they noted immediate changes in the health and energy of their dogs.  (I adopted my own dog from a kennel that feeds Taste of the Wild, so I continued him on the food. I have no complaints, and I even use the kibble bits as treats for him.)
2.   Blue Buffalo Dog Food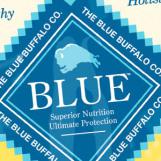 Blue Buffalo dog food Except for some problems experienced switching to Blue Buffalo, customers like the diet, especially because the company makes many different versions of the food to suit their dogs specific needs.  There had been a recall of certain bags of food, but it was voluntary, and customers responded positively to that effort to insure the best for their dogs. Blue Buffalo uses all natural ingredients, like the other top picks, and it also adds 'cold-formed antioxidants to the food for nutritional value.

 
3. Natural Balance Dog Food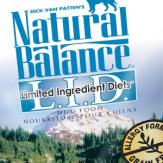 Natural Balance dog foodNatural Balance is widely available and less expensive than the other dog foods on the top 5,so dog owners like it and dogs think its quite delicious. Reviewers were happy with the food for a variety of reasons, including the fact that the brand makes its test results available to the public, but also because it offers very high quality, filler-free, meat-based product.

 
4.  Wellness Dog Food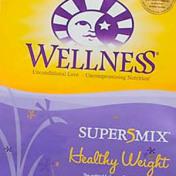 Wellness dog foodThe most expensive among the top 5 best dog foods, Wellness receives a very high rating from customers and the reviewers found little to complain about too. Available wet and dry, Wellness has a separate line of dog food, especially formulated for dogs with allergies. If you have purchased cans of the soft food, you will probably note how similar the food looks to a human stew, and they smell good too!

 
5.  Orijen Dog Food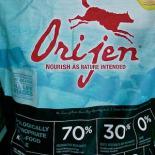 Orijen dog foodThis grain-free dog food lists all proteins among its top five ingredients, and the food is made from all fresh products.  The reviewers like the whole egg, fruit, and vegetable choices the company adds to some of its formulas, but for dogs with allergies, Orijen makes choices for them as well.  Orijen dog food may not be the easiest food to find, even in pet stores, but customers say, it's worth the extra time and expense to buy it for your dog.

 

For more detailed information, visit the Dog Food Review, where you can also get information on special offers for the above dog foods too!


That's the buzz for today!