As we move into summertime, the latest haircuts designed for hot weather are needed. But staying stylish is important for all of us. Choosing the right style can be tricky, though, because something that looks good on Ryan Reynolds won't necessarily look good on Colton Haynes.
Hair Cut Terminology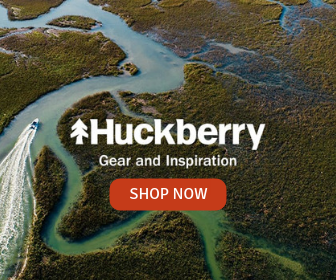 Fading short hair into the longer hair at the top
How To Choose The Right Hairstyle
As you're getting ready for a summer haircut, it's important to take a few things into consideration. Several key factors will play into the decision-making process, so keep them in mind before you head to the barbershop.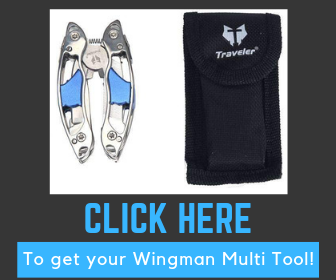 Your face shape, or head shape in some cases, have a huge impact on how a hairstyle will suit your appearance.
How To Figure Out Your Face Shape
There are two basic ways to figure the shape of your face.
In The Mirror
For the easier, but less precise determination, use some glass chalk or a dry erase marker in the bathroom mirror.
Get your hair away from the edges of your face - if it's long enough, toss it into a ponytail, or, if it's too short for that, use some hair product to slick it back, or borrow some of your girlfriend's bobby pins. We won't tell.
Once you've gotten your hair out of the way, take the marker or chalk and trace the outer edges of your face in the mirror. Whatever approximate shape you have on the mirror is your face shape.
Compare to the descriptions of shape faces above, if you're not totally sure which shape is yours.
With A Measuring Tape
If you've got a measuring tape handy, you can get actual measurements and determine your face shape that way. It's recommended that you measure in front of a mirror to visually be sure you're hitting the widest points on each section that you're measuring.
You'll also need a flexible measuring tape, like a seamstress' measuring tape, rather than a construction tape. Don't forget a paper and pen to jot down measurements for reference.
Measure Your Cheeks
To measure your cheekbones, start and end at the pointiest parts of your cheeks at approximately the outer edge of your eye sockets. You'll draw the measuring tape from one corner to the other, across the nose.
Measuring Your Forehead
Measuring from approximately one temple to the other, you'll measure your forehead at its widest point. The widest point is typically just above the eyebrows or half-way between the eyebrows and the hairline.
Measuring Your Jawline
Instead of measuring around the edge of your jawline, you'll measure from the corner of your jaw that starts below your ear. Measure along this line, away from the ear, towards the chin. Bring the tape to the tip of your chin on that side only.
Next, repeat this measurement on the other side of your face, from the corner of the jaw to the tip of your chin. Add the two figures together for your jawline measurement.
Measuring Your Face Length
Normal Hairline and Non-Prominent Nose
If you do not have a receding hairline and non-prominent nose, simply draw the measuring tape downward from your hairline to the tip of your chin. This is your face length.
Notes for Those with Receding Hairlines or Prominent Noses
For those with a receding hairline, estimate where your hairline would be and measure down to the tip of your chin from that point. For those with a prominent nose, don't follow the contours of your face, but rather hold the measuring tape out slightly from your face and measure that way.
Determining Your Face Shape
Once you've completed measuring or tracing your face on the mirror, you can look at the information above to determine which face shape you have. Keep this information handy for helping you decide which hairstyles may be the most flattering.
Personality
Of course, one of the key factors in choosing a hairstyle is your personal sense of style and personality. Someone highly disciplined, for example, is less likely to want a shaggy, unkempt sort of haircut like Jesse Spencer sported on House as Doctor Chase.
Before you start looking through specific style options, think about your personality, and interests, and look for images of actors and models that seem to reflect a similar personality to your own.
Of course, even if you're a chill dude who'd rather go long and curly, you may have some lifestyle restrictions that will determine the style of haircut you'll need to get.
Think through your workplace and any appearance restrictions they may have. Also consider your prominent activities - are you excessively active, spend a lot of time in the water during the summer, play in a band, spend a lot of time outdoors, live in cold or hot weather climates, or a host of other factors.
Outdoorsy Types
If you're outside a lot, you'll want to go with a low-maintenance style that's easy to wash and go, and not mess with things like pomades and blow-dryers. Shag cuts, buzzcuts, and tapers are perfect for anyone outdoors a lot.
Athletic Types
Generally speaking, athletes should also focus on low-maintenance haircuts for similar reasons as the outdoorsman. Specifically, buzzcuts are great for anybody who wears a helmet, since they won't leave you with helmet head.
Creative Types
If you're an artist of some kind, you have the freedom to go as extreme as you like, generally speaking, unless you work in an uptight office environment. If you've got the freedom to go wild, why not do so? Let your personality shine through any style that gets your imagination going.
Business Types
Professional fields are starting to open up to more interesting hairstyles for men and women, but they're unfortunately still pretty limited in most office environments. Because of that, you should look more for neutral hairstyles, whether that's a buzzcut, taper, crewcut, or slicked back side part.
World Traveler Types
If you travel a lot, whether for business or pleasure, you'll want something that's going to look great without a lot of hassle. Nobody wants to travel with tons of product.
Shoot for something like a medium layer cut off the ear. This is a slick look without a ton of maintenance, that you can fix quickly after a flight, even before you leave the airport bathroom.
The final, and possibly most important factor in choosing a haircut, is your hair type.
There are a ton of hair types, but we're talking specifically about curly, wavy, or straight hair. You can go more in-depth to determine all of your type needs, too, though, and that may help determine the types of products you should or should not use.
Figure out your hair type, then hit those style books.
Hair Cut Terminology
Buzzcuts are usually created using electric clippers. Buzz cuts are always short, close to the head, and are perfect for those with thinning or receding hairlines, or people who want a super low-maintenance hairstyle.
A flattop haircut usually has close-cut sides, and the top "deck" of the hair is standing upward and cut to appear flat across the top of the head.
The pompadour was actually originally favored by women in the early-to-mid 1700s. However, the style modified and shrank a bit, and became popular in the 1950s and 1960s for men. Some famous men with pompadours include Elvis Presley, James Dean, Desi Arnaz, and Marlin Brando.
A quiff combines the pompadour of the 1950s with a flattop, and sometimes a mohawk for a close-cut side, full volume top kind of look.
A fade involves fading short hair into the longer hair at the top. It could be faded up from a completely shaved base, or just nearly shaved.
An undercut hairstyle means that the top of the head has longer hair than the sides of the head - which is buzzed very short - with a part on the top at one side or the center.
This hairstyle was originally popular in the Edwardian era but has been seeing a comeback in recent years among musicians. Since that popularity has brought it back, others have tended towards this cut that can be styled with a full look on top or slicked back.
A crewcut creates a short or "mini" pompadour in the front, and gradually shortens in length towards the back of the head. Overall, this is a short cut that can be adjusted in height to match and compliment the contours of the wearer's face shape.
A hard part in a haircut is a shaved line which creates a permanent hair part.
A combover in this context is not that hideous option that balding men have chosen to do to attempt to hide their baldness. A combover is actually a vintage style haircut designed to have the hair intentionally, and skillfully, combed over to one side.
The bob hairstyle isn't just for women. This hairstyle means a haircut made at jaw level and usually accompanied with bangs or a fringe. This especially looks awesome on guys with curly, coily, or wavy hair.
The Hottest Men's Hairstyles For Summer 2019
Whether you've got curly locks, kinky 'fro worthy hair, or pin straight hair, these various styles will suit you. We've broken them down by hair type for you to help you make that tough decision.
Best Men's Hairstyles For Curly Hair
Best Men's Hairstyles For Wavy Hair
Best Men's Hairstyles For Straight Hair
Finding Your Best Look
These men's hairstyles for 2019 summertime are sure to offer you options perfect for your sense of self. Be sure to find your face shape, choose a style that suits your personality and lifestyle, and study some images of other guys that look a little like you. You won't regret doing some research on such a critical part of your looks.