If I were to tell you that two of the films released this past summer are now among the top 10 biggest box office bombs of all time, what would you say?
A yawn with an eye roll might be an acceptable reply.  At this point, we are well past summer and have already read many an obituary for The Lone Ranger, White House Down, and R.I.P.D.  Yeah, yeah, yeah – this past summer had some of the biggest hits of all time (Iron Man 3, Despicable Me 2, Monsters University) and some of the biggest misses.  The jarring shifts from hit to miss were as bi-polar as Claire Danes character in Homeland.  We get that.  However, this is not unique to the summer.  While the budgets are lower meaning less money is being lost, October has been the story of a couple of individual successes (Gravity!!!!) that still add up to a collective gross on pace to be the lowest for the month of October since 2007.  Film's like Runner, Runner, The Counselor, Machete Kills, and The Fifth Estate have all flopped badly, particularly The Fifth Estate.  Overall business is sure to pick up in November with Thor: The Dark World and The Hunger Games: Catching Fire tracking to hit huge and Enders Game likely to perform admirably.
So, again, it's a best of times, worst of times situation.  However, why do we care?  And what does it even mean that a film flops?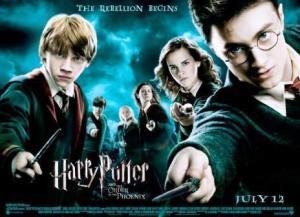 Technically, even though it made nearly $1 billion worldwide Harry Potter & The Order of the Phoenix technically lost $169 million due to fancy accounting to prevent the studio from having to pay back-end profits.
Much as The Weather Channel and conveniently color-coded Doppler Radar (green=rain; yellow=thunderstorms; red=severe thunderstorms) turned all of us into amateur meteorologists, the unprecedented access to box office data granted by a site such as BoxOfficeMojo.com has turned many of us into amateur Hollywood accountants.  Why not?  It seems pretty straight forward.  We know roughly how much a movie cost to make and how much it made.  Simply compare the two, and if the right column (worldwide profit) has a higher number than the left column (production budget) we are in profit territory.
Wrong!  Hollywood accounting is crazy complicated.  For starters, the studios are believed to habitually under-report production budgets to save face with investors, meaning we sometimes have a range (what they say it cost vs. what we think it actually cost) instead of exact figures.  Second of all, studios actually have to share roughly half of a film's profits with the theaters playing the movie, thus the "a movie has to double its production budget to actually earn a profit for the studio" rule of thumb.  Thirdly, profits from overseas markets are subject to multiple variables, such as profit-sharing agreements with specific countries and currency conversions.  For example, according to the Economist.com Hollywood studio's actually only receive around a quarter of the profits their films make in China, the other 75% being kept in China.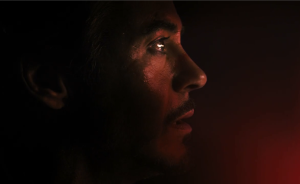 Between October of last year to August of this year, the Chinese government did not release any profits ($150 million total) from Hollywood films back to the studios over a tax dispute.  China clearly has the leverage in this relationship.
But, wait, there's more.  For a movie that costs $200 million to make, studios are believed to commit between $50-100 million in marketing, a figure not reflected in a production budget.  The exact figure devoted to marketing is typically only ever reported by an industry trade magazine like The Hollywood Reporter, whose estimation of the cost is obviously nowhere near official.
Beyond additional costs, there are also multiple potential sources of revenue not captured in box office gross.  For example, there are various typically unreported methods to cover the bulk of a film's cost of production prior to even making it.  In this scenario, an independent studio, such as Lionsgate and Summit Entertainment, will develop a film, gather together a marketable director and actors, estimate a projected budget, and then sell the distribution rights in foreign territories (enticed by the presence of a known brand or actors) to cover the majority of the budget.  Earlier this year, Now You See Me utilized this model to become an even bigger hit than it's already high gross-above-budget ($351 million worldwide on a $75 million budget) would indicate, as did Terminator 3 in 2003 ($433 million worldwide on a $170 million budget). There are also other ways to recoup a film's budget prior to even releasing it, e.g., Sony is believed to have covered much of Smurfs 2 production budget via product placement and media tie-in deals.
Then there's the sales from home video and television.  The DVD/Blu-Ray market peaked in 2004, having fallen 36% since that time, but it's still strong enough that a notorious box office bomb like John Carter can pull in over $20 million from DVD/Blu-Ray sales, a figure which does not record profits from digital sales.  Profits from selling rights to films for exhibition on TV are even harder to quantify, but believed to have been the savior for some films believed to be among the biggest bombs of all time.
So, those are the variables at play here.  As such, a simple comparison of worldwide gross to budget reveals a mere net loss, only capturing a fraction of the story.  Even films which rather clearly could in no way be considered financial failures technically lost money due to fancy Hollywood accounting (i.e., funneling money through shell corporations) designed to prevent studios from paying back-end profits on films like My Big Fat Greek Wedding, Star: Wars: Return of the Jedi, Harry Potter and the Order of the Phoenix, Forrest Gump, Batman, and The Exorcism of Emily Rose.  You'd be right to think that sounds just a wee bit illegal, but such cases are brought to the courts rather infrequently.
Lastly, with any discussion of box office successes and failures must come the "yeah, but if you adjust for inflation such and such movie still holds that record."
With that all in mind, here are the 10 biggest box office bombs of all time, adjusted for inflation.  The formula used to calculate net loss is to divide worldwide gross by 2 (since the studios split the profits 50/50 with the theaters) and then subtract that from the production budget.  The worldwide gross and production budget figures comes from BoxOfficeMojo.com and are in actual, unadjusted dollars, and the net loss (adjusted for inflation and in constant $) figures come from a variety of sources:
1) The 13th Warrior (1999)
What It Cost: $100-160 million
What It Made: $61.9 million
Net Loss (Adjusted for Inflation): $96.9 million-$180.9 million
2) Cutthroat Island  (1995)
What It Cost: $98 million
What It Made: $10 million
Net Loss (Adjusted for Inflation): $135.9 million
3) Mars Needs Moms (2011)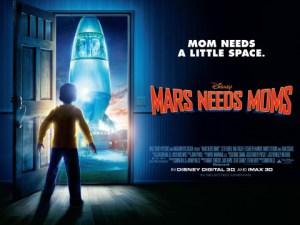 What It Cost: $150 million
What It Made: $38.9 million
Net Loss (Adjusted for Inflation): $135.4 million
4) Final Fantasy: The Spirits Within  (1999)
What It Cost: $115-145 million
What It Made: $85.1 million
Net Loss (Adjusted for Inflation): $95-135 million
5) The Adventures of Pluto Nash (2002)
What It Cost: $100 million
What It Made: $7.1 million
Net Loss (Adjusted for Inflation): $125.17 million
6) The Fall of the Roman Empire (1964)
What It Cost: $19 million
What It Made: $4.7 million
Net Loss (Adjusted for Inflation): $125.13 million
7) The Lone Ranger (2013)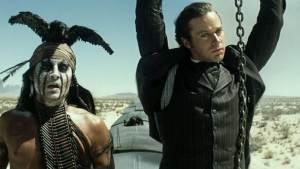 What It Cost: $225-250 million
What It Made: $260.5 million
Net Loss (Adjusted for Inflation): $97.3-122.3 million
8) Sahara (2005)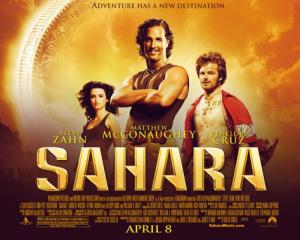 What It Cost: $160 million
What It Made: $119.2 million
Net Loss (Adjusted for Inflation): $119.9 million
9) Heaven's Grate (1980)
What It Cost: $44 million
What It Made: $3.4 million
Net Loss (Adjusted for Inflation): $119.7 million
10) R.I.P.D. (2013)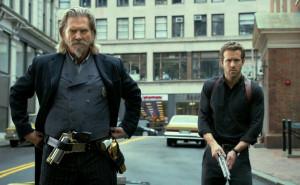 What It Cost: $130 million-154 million
What It Made: $76.2 million
Net Loss (Adjusted for Inflation): $94.6-118.6 million
So, 2013 is responsible for two of the biggest net loss leaders in box office history.  What does that even mean, though?  It means nothing good.  Marketing costs aren't taken into account nor are different profit slips with foreign countries.  Plus, home video sales and TV rights have yet to enter into play.  But while the actual dollars and cents are inaccurate since they cannot completely account for those additional costs/revenue streams the end result is a damage to the public/film industry's perception of the related stars and filmmakers behind such bombs.  These are the type of losses that cause studio CEO's and Presidents to resign after pressure from stockholders.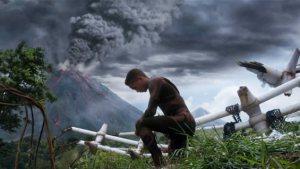 This summer's other big bombs: After Earth only had an operating net loss of $8 million, and White House Down's net loss of $47.7 million is just outside the top 50 of all time.
Now, when I tell you that two of the films released this past summer are now among the top 10 biggest box office bombs of all time, what would you say?  A simple "I know it's more complicated than that, but that….is still definitely very not good" would suffice.
Does this era of increased box office knowledge among the general public negatively impact enjoyment of films, creating a perception of certain films being colossal failures no amount of "it's not that bad" reviews can cut through?  Or is this simply an aspect of social networking around films which helps prevents us from seeing horrible films, forcing the film studios to bring us not just big shiny things that blow up but characters to care about to pull us away from marathon viewing of Arrow and Walking Dead on Netflix?  'Tis a topic for a different discussion.