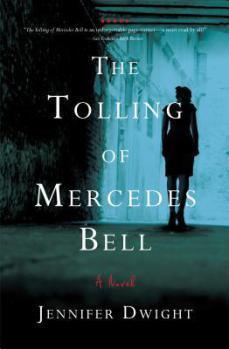 The Tolling of Mercedes Bell by Jennifer Dwight
Published by She Writes Press on May 3rd 2016
Genres: Fiction, Legal, Psychological, Suspense, Thrillers
Pages: 408
Goodreads


Recently widowed and adapting to the challenges of single motherhood, Mercedes Bell is a paralegal at Crenshaw, Slayne & McDonough when she meets Jack Soutane, a dashing San Francisco lawyer who has recently begun leasing office space from the firm. It's the 1980s. The crack epidemic, homelessness, and AIDS explode on the scene, Jack's law practice booms–and the Crenshaw firm eagerly shares his bounty. Meanwhile, despite all the warning signs, Mercedes falls under Jack's spell. When calamity strikes and Jack succumbs to his own dark surprise, Mercedes finds herself in a race to survive and to protect her daughter. In order to do so, she must make sense of wildly inconsistent information–and face the truths that emerge. Compelling and full of suspense, The Tolling of Mercedes Bell is a story about honesty in the face of deception, courage in the pursuit of happiness, and the unexpected places that quest can lead.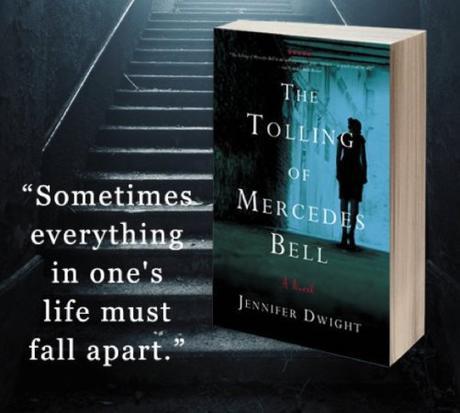 I loved the cover of this book, but because I hadn't ever heard of Jennifer Dwight, I wasn't quite sure what to expect with The Tolling of Mercedes Bell, but I had some spare time over the weekend so I found myself reading this book cover to cover (did I mention I'm a paralegal at a law firm?) Anyway…..
The story of The Tolling of Mercedes Bell takes place in the 80's in San Francisco, California, and it revolves around a single mom, Mercedes Bell, who is struggling to make ends meet for her and her daughter, Germaine. It appears their luck is getting better when Mercedes gets a new job as a paralegal at a high-pressure but prestigious firm of Crenshaw, Slayne & McDonough. Shortly after she begins working at Crenshaw, et al., she meets attorney, Jack Soutane, falls in love, and in a whirlwind she's swept off her feet. She marries Jack despite the warnings from friends and coworkers hinting that he isn't what he appears to be. 
Soon after the honeymoon, it is obvious that Mercedes' reality is different from what she could see through her love-struck eyes, and Jack becomes very unpredictable.  It's hard to tell you about this story without writing a spoiler, so I'm just going to say that marrying Jack causes Mercedes to live and survive the best she can through a nightmare not of her making. Mercedes is clearly a woman who faces her fears for herself and her daughter and shows unwavering courage all along.
This book provides readers with a lot of unpredictable subplots. The Tolling of Mercedes Bell is a very well written and highly-engaging drama that I would highly recommend to others. When I say it's a quick read, I don't mean it's quick because it's short or shallow, I say it's quick because it's a page-turner – you just can't wait to see what's next so you sit much longer than you planned to read "just a few more pages".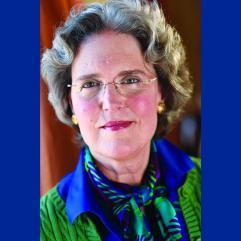 Jennifer Dwight was born into a U.S. Air Force family who was stationed throughout the U.S. and Asia during her youth, before settling in Colorado. In Asia, she was first exposed to ancient cultures and eastern religions, which sparked her lifelong interest in how peoples' beliefs shape their lives.
Jennifer is a writer who has supported her family for the past 30-odd years by working as a litigation paralegal, trainer, and speaker in the San Francisco Bay Area. During that time she wrote and published three nonfiction law-related books, a sixty-segment fiction serial, numerous short stories, magazine and newsletter articles, scads of paralegal training materials, and presented seminars, speeches and training programs.  
This is her first novel. She lives with her husband, Robert W. Duffy , and their little black dog, Jackie Beane, in Northern California. To learn more about Jennifer Dwight.
I received a complimentary digital copy of this book from the publishers and BookSparks in exchange for this post, which is my honest review and unbiased opinion.
~ ~ ~ ~ ~ ~ ~ ~ ~ ~ ~ ~ ~ ~ ~ ~ ~ ~

It would be great if you would stay connected with me!! You can follow me on Twitter @DebiL1611, like me on Facebook at 2014 and Beyond, circle me on Google+, follow me on Tumblr, Instagram and Bloglovin', subscribe on YouTube, or connect with me on LinkedIn and Pinterest.

Please make sure to visit my homepage and subscribe to my blog for more great posts on running, fitness and lifestyle topics as well as food, product, music and book reviews, and more!