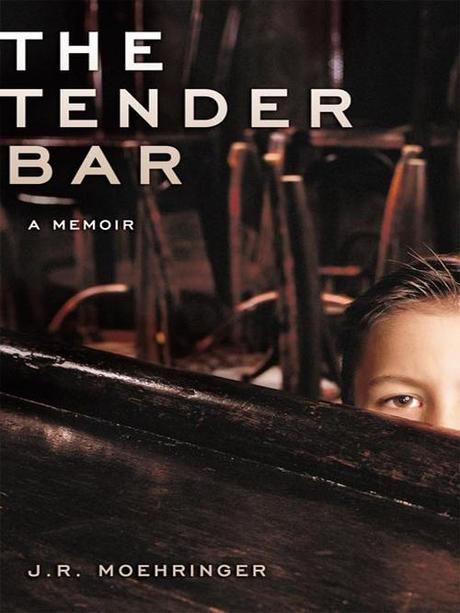 The Tender Bar: A Review
*Full Disclaimer* This memoir is not new (although the author does have a new novel out this fall) and I'm sure I've mentioned it in past posts. I don't read books by pub date chronology, so I will rarely review a book when it comes out. The reality is there are too many books, not enough time, and not enough good ones get adequate coverage in the media whether they are hot off the press, or five years old.  I review what stirs me, and what I find compelling, articulate and meaningful. In the business of books, a title has a very short window to get press recognition and a fast sales bump. It's nice to see sales bumps long after the fact, as audiences shift and reader needs change and develop. So there's that.
The Tender Bar opens with J.R.'s childhood in Manhasset, New York, and delivers a level of detail only possibly through strong writing, clever rendering, and an unsettling need to make peace with the past. There were moments where I wanted to clap at the perfection of his sentence structure and laud his cast of characters, all flawed. The most triumphant part of the book is when adolescent J.R. meets Bill and Bud in the local bookstore—a serendipitous relationship that forms the shape of his future.
No doubt, he had a start in life that few would envy, an abusive and completely absent father, a rough and tumble extended family, a first love that for years, would make him walk through fire, and a sense of never quite fitting the scene he was in. Except for those times at Publican's, where the men were loud, sturdy, New Yorkers. Cops and bartenders, passionate and bawdy. If a bar were an actor, Publican's might be Marlon Brando. Abrupt, fist-swelling and loyal. The author goes deep into his life, examining his mother, his relatives, and most of all, the men in the bar that serve as male figures in his life void of paternal acceptance. Never dwelling, always delving, the first quarter of the book sees several iterations of a name change for the author. In the end, he's J.R.
And you get a sense he'll be ok with it.