Day 1 - Central Park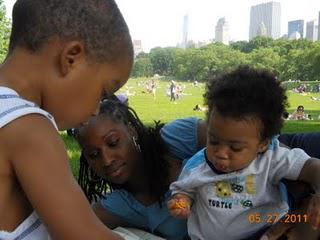 Looks calm and relaxing doesn't it.  What well behaved boys you say?  Don't mind "J" stuffing goldfish in his mouth like he's saving up for the winter.  I do feed him daily ya know.... several times a day.  As mellow as this all seems.  This was the end.
It began rather unsuspectingly though, we had no idea what we were getting into.  We entered the park at Columbus Circle, and ran into what we believed to be a secret au pair sanctuary.
Seriously, it felt like I entered another dimension.
All I saw was little blond kids with black au pairs/nannies.  I'm not judging, just saying.
But I digress.  This is what happened...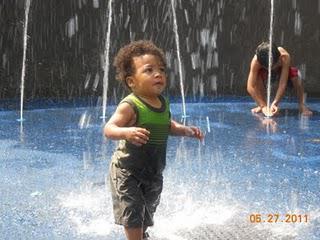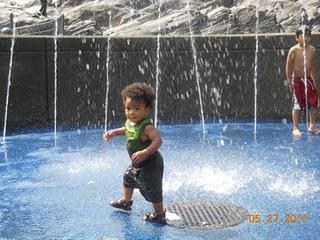 Why yes he is.  He is fully clothed running through a fountain.  What? Was I supposed to stop him?  Do you see the look in this kids eye?  I was armed with a change of clothes so I set him free.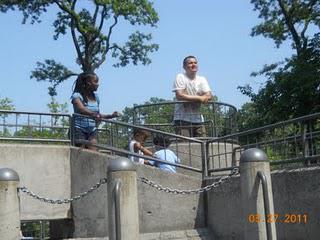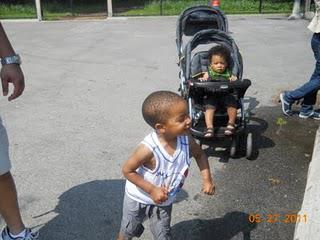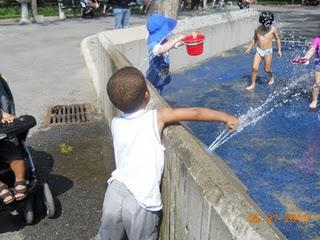 Yes.  There were children running around in there underwear and a few were stark naked.  Once again, not judging, just saying.