The Statue of Duamutef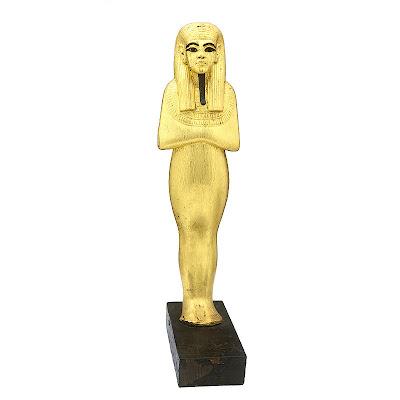 One of several gilt statues of deities brought to light from the tomb of Tutankhamun, the statue portrays Duamutef, one of the four sons of Horus. Duamutef was typically shown with a jackal's head and was responsible for the protection of the stomach.
Here, he is depicted in a completely human shape, wrapped as a mommy and wearing the broad collar and the divine false beard. The name of the god is written on the black wooden base of the statue.