As a butler pulls up the shade and exposes floor-to-ceiling glass windows overlooking a private country club, you partake of the high tea that have been prepared for you. You then notice a flurry of motion from the sports club grounds; the horse race has begun. It may sound like a scene set in luxurious manors in the Hamptons or in opulent countryside villas, but you actually are at the St. Regis Bangkok, where that luxury and opulence are all within reach. Read more…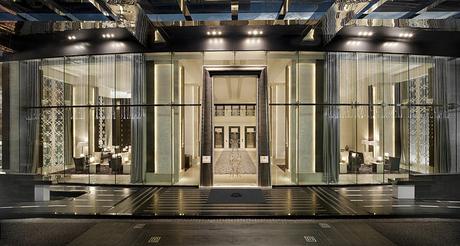 Although more than 8,000 miles away from New York, the St. Regis Bangkok follows the legacy of timeless glamor started by the illustrious John Jacob Astor in his Fifth Avenue hotel. This heritage comes with a host of traditions—lavish entertainment, parties, balls, and suppers—that were once reserved for the likes of the Astor family and the rest of old Manhattan's elite but are now shared with St. Regis' discerning clientele around the globe.
As a guardian of these time-honored traditions, the St. Regis Bangkok was of course built to be a landmark in the Thai capital. It is ideally situated along the quieter portion of Rajadamri Road, with a direct access to the BTS station of the same name. CentralWorld and the rest of the high-end Ratchaprasong shopping belt are minutes away by foot, and the Royal Bangkok Sports Club is just across, affording the hotel an exclusive and enviable address.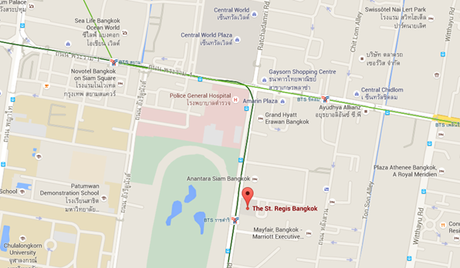 Arriving at the hotel's stark lower lobby, we were lead up to the reception where a lovely ambassadress immediately directed us to a personalized check-in. As our reservation and SPG (Starwood Preferred Guest) loyalty program details were being arranged, we marveled at the stateliness of the place. Sure, it seems less ostentatious than other hotels of the same caliber, yet it maintains a certain elegance and a great feeling of exclusivity we both loved.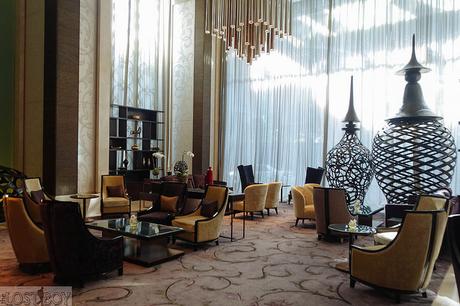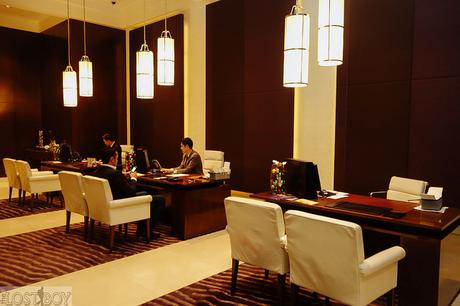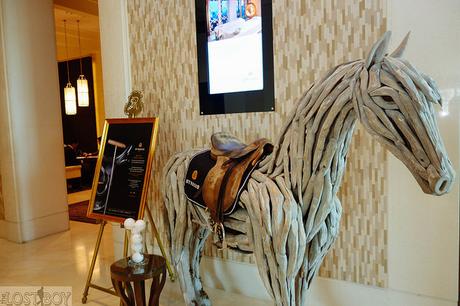 We were then escorted to our Grand Deluxe Room, which foremost features a splendid view of the city's skyline and the Royal Bangkok Sports Club just across. With a floor area of about 55 square meters, it's easily one of the most spacious rooms of its category across the hotels in Bangkok.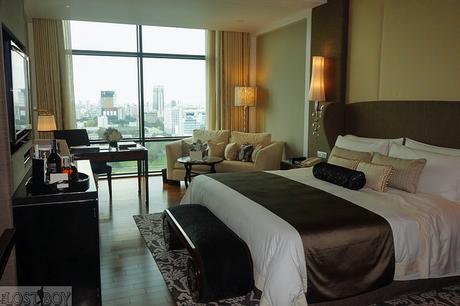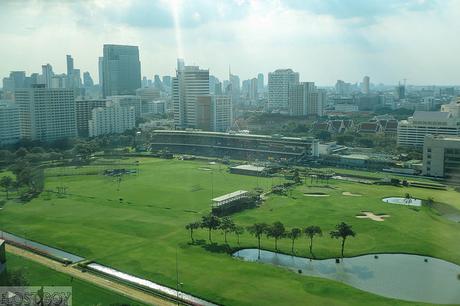 The well-appointed room is a perfect example of a harmonious amalgamation of modern and local aesthetics. Sophisticated furnishings are complemented by a tasteful palette of cream and brown, warm lighting, and subtle art pieces.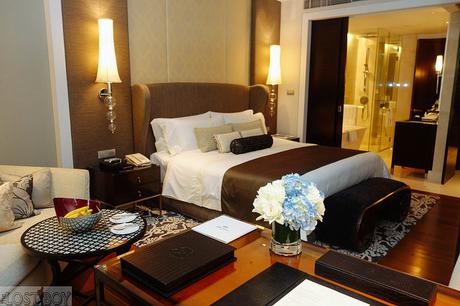 Their signature St. Regis Bed serves as the room's centerpiece and assures restful slumbers. Undoubtedly splendid and comforting, it's complemented by designer 300-thread count linens, a down comforter, plump pillows, and a soft throw.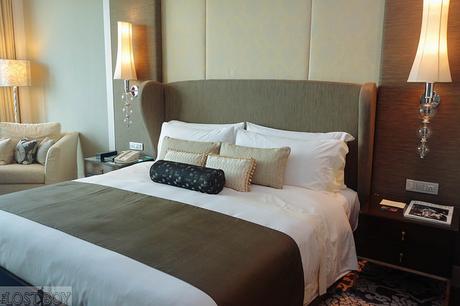 The well-appointed room comes with a slew of features, including a 42" LCD TV, DVD player, deluxe minibar, coffee and tea making facility, two-seat sofa with cocktail table, electronic safe, and a sizeable work area with a handsome desk and chairs. The beautifully sleek bathroom, meanwhile, features a soaking tub, soothing rainfall shower, plush towels and robes, and Remede toiletries.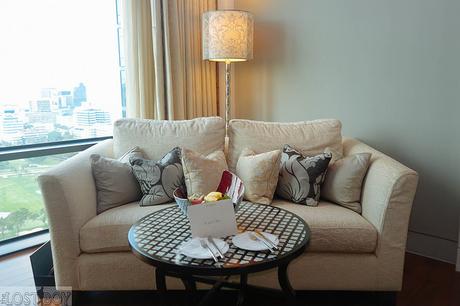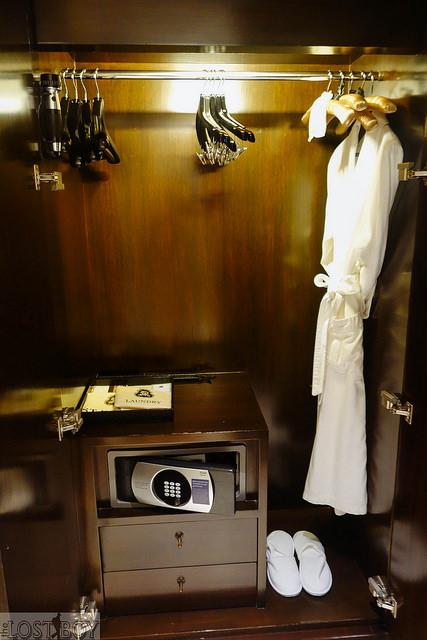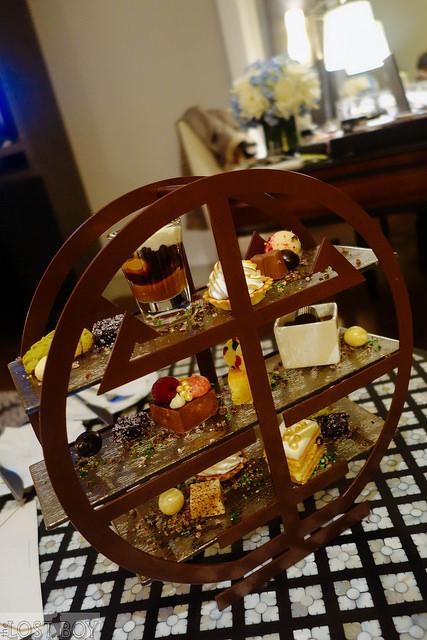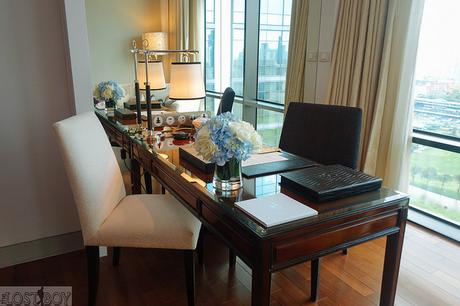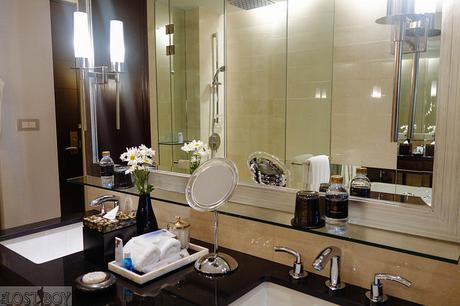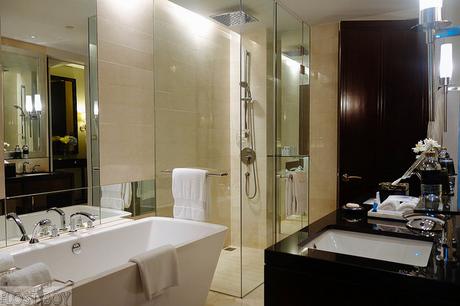 As we were settling in, Khun PK, our very pleasant St. Regis Butler, presented us with a nice Thai afternoon tea, offered to help us unpack our bags, and received our clothes for pressing.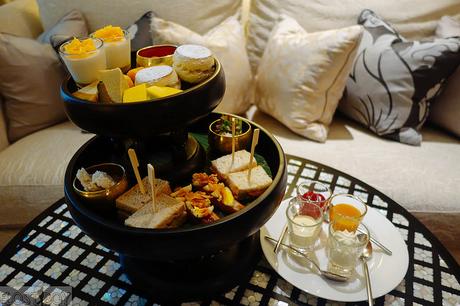 The St. Regis Butler, one of the hotel's most renowned traditions, is integral to every stay experience. Round the clock, their butlers are ready to accede to virtually every request with a quick phone call—from serving coffee and tea to packing and unpacking suitcases. They were even glad to reserve a dinner table for us elsewhere in the city and make suggestions too.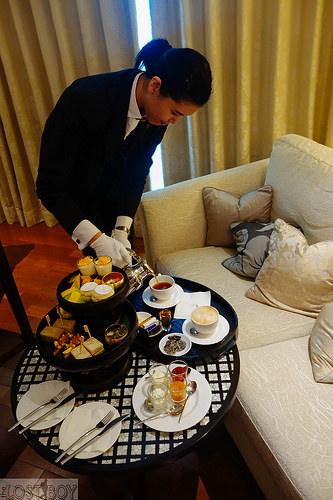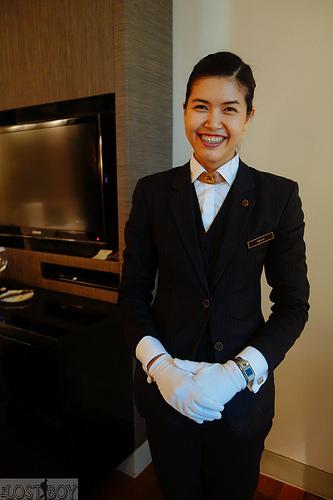 Breakfasts are had at the hotel's spectacular restaurant called Viu, where we had Sunday brunch the weekend prior. The spread is truly five-star with the wide selection of Western, Asian, and Thai items on offer. And Viu is complemented by equally-iconic bars and restaurants, including Decanter, The Drawing Room, and Jojo, where we had delicious and authentic risotto and pizza.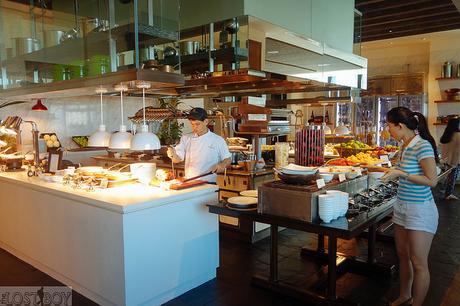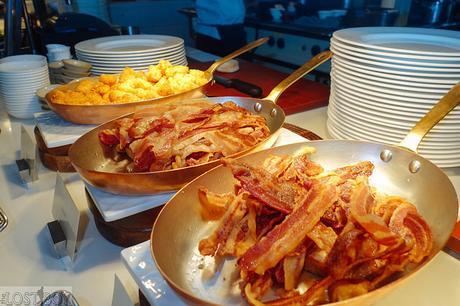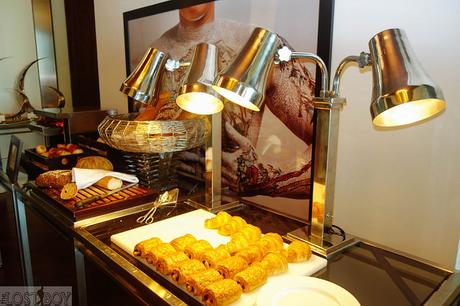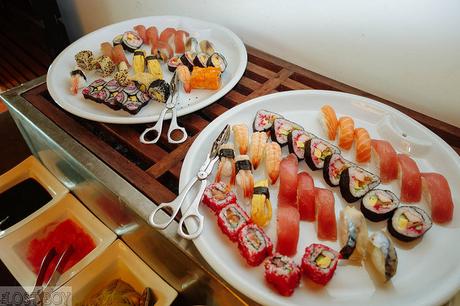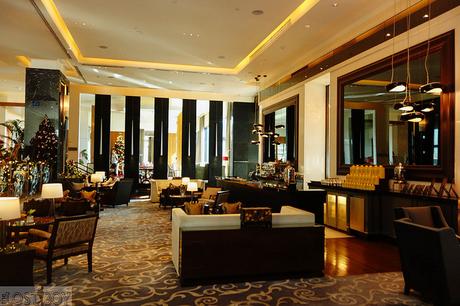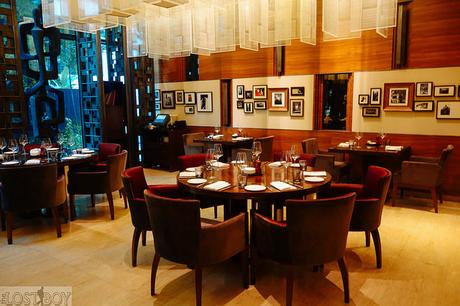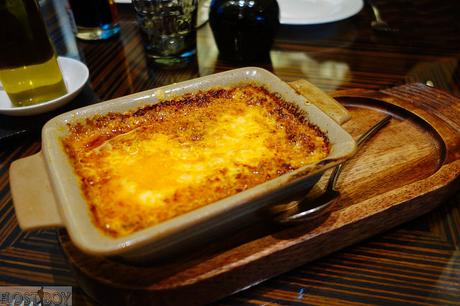 Likewise in the hotel are a range of topnotch facilities that include an exercise room, a business center, and a spa. The gorgeous swimming pool, meanwhile, affords incredible views.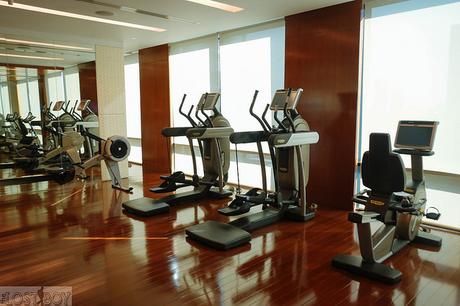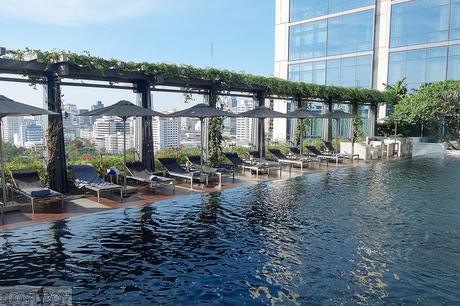 Until now, we still count our stay at the St. Regis Bangkok as among our most memorable—thanks to its topnotch rooms and facilities, excellent dining, exclusivity, and impeccable service. It's ideal for those seeking a sophisticated recluse in a booming city at a price that won't break the bank.
THE ST. REGIS BANGKOK
Rajadamri Road (Beside BTS Rajadamri), Bangkok, Thailand
Telephone: +66 2 207 7777
Website: www.stregisbangkok.com
Social Media: Facebook and Twitter
RELATED ARTICLE: Exquisite Sunday Brunch at Viu at The St. Regis Bangkok