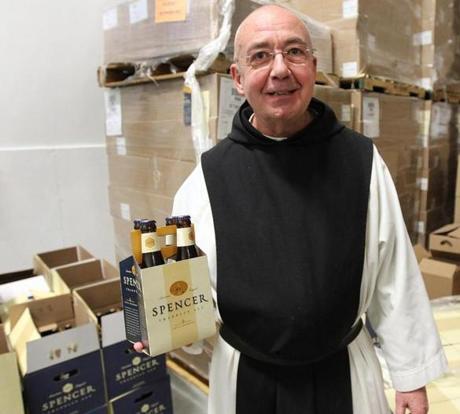 This is beyond exciting news.  Even as of last week, the release date for Massachusetts Saint Joseph's Abbey's Spencer Breweries first golden ale release was still unknown. Having being looking for any scraps of information as they were released for months now,  those of us following along finally have the news we have been waiting for!
Beginning this week their Golden Trappist Ale will be hitting the shelves in Massachusetts, and if all goes well be slowly be released to other states.  Besides being the first in the US, Spencer joins the ranks of only 8 other currently active recognized Trappist Breweries in the world.
As of this writing, their Twitter account was still set to private but their Facebook page is alive and well.
Welcome!