Manila's skyline has a new addition, and it's sure to be among the capital's highlights. I was luckily invited to the digital media preview of Solaire Resort and Casino Manila days before the public opening, and I must say the experience was unforgettable. Read more…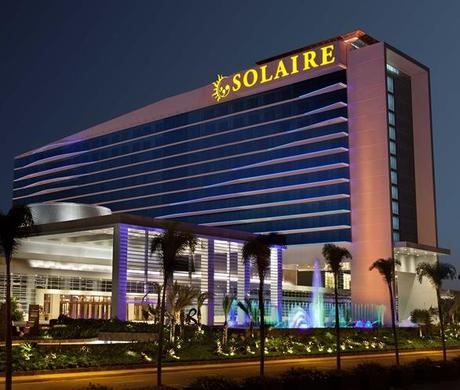 The digital media preview was supposed to run the entire day, but I arrived late because of some urgent matters I had to attend to. Anyway, it turned out to be a good thing, since the lounge ambassador who brought me around was stunningly beautiful.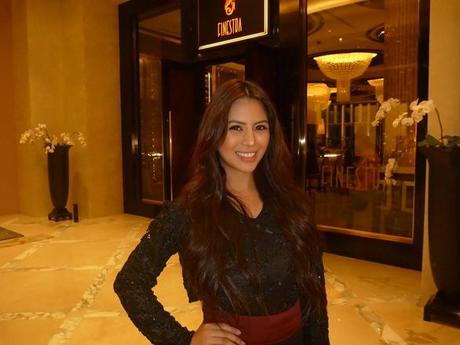 We started our tour from the VIP lobby, which to its left has an impressive arrival lounge, complete with a bar and comfortable sofas. The illuminated grand staircase at the middle reinforces the distinction of the place, and since VIPs might not want to mingle with us lowly pedestrians, they have a couple of elevators that will take them to their floors after check-in.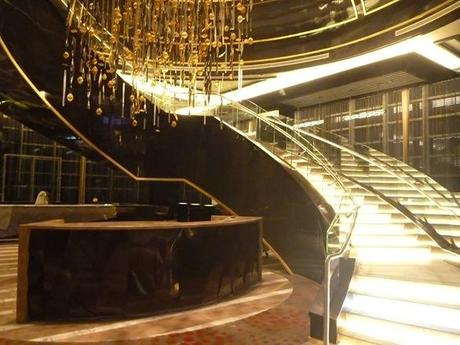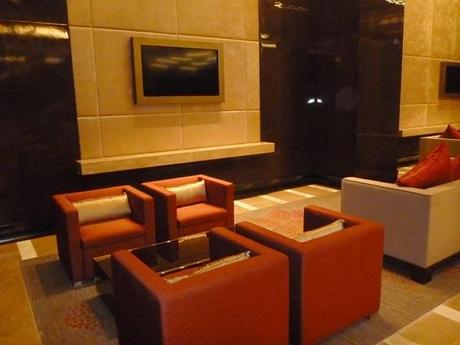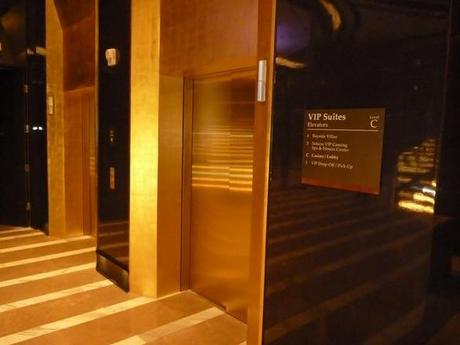 At Solaire, President Aquino, Queen Elizabeth, and the Pope are a different kind of VIP. The other very important set of people that most probably would keep Solaire alive are the high-rollers; you know, the kind of people who would bet to a price of, say, ten human kidneys. But kidding aside, high-rollers are exclusively invited by agents based on referrals worldwide, and from what I understand, they must be betting within a certain threshold.
For us commoners, there is still a lot to do and play with; after all, Solaire now holds the record for the largest casino gaming area in the country or something to that effect.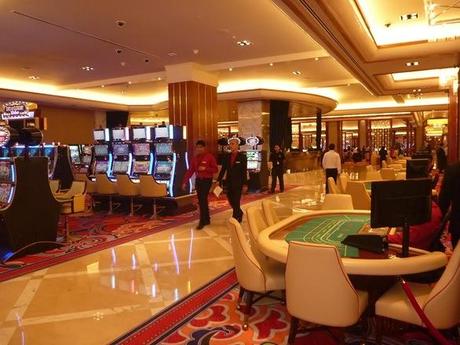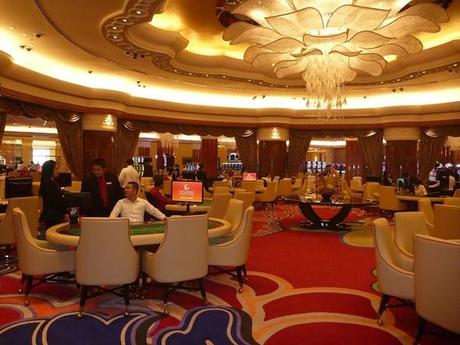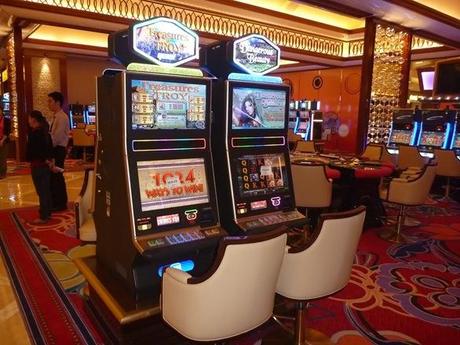 Hundreds of slot machines are lined up, and a lot of tables with their respective dealers are waiting for those hoping to win big. And speaking of big, apart from the area for VIPs, regular players may still go for huge risks as there are sections for high limit bets.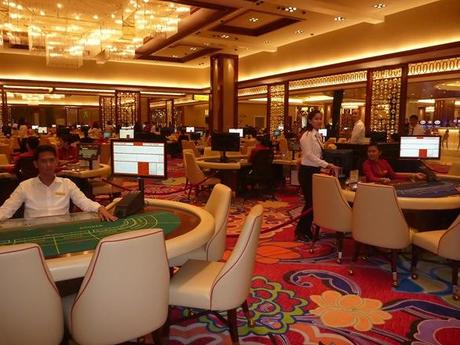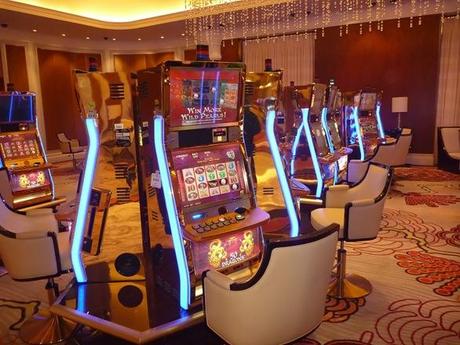 But before any gaming and betting could happen, all prospective players must register at the Solaire Rewards Club counter to get their membership card. Yes, membership is mandatory, but hey, I heard you get points with playing and everything else. Those with a lot of points racked up through gaming can be invited into another exclusive area called Solaire Club.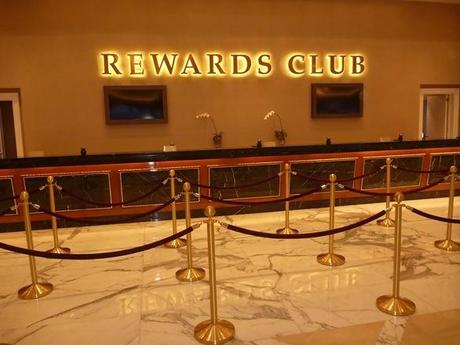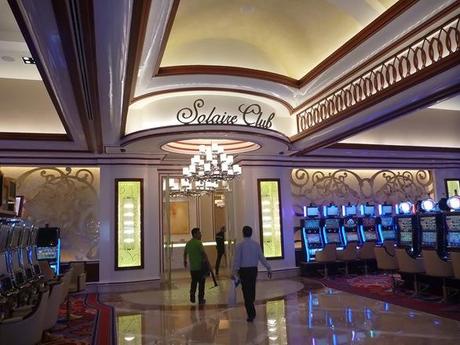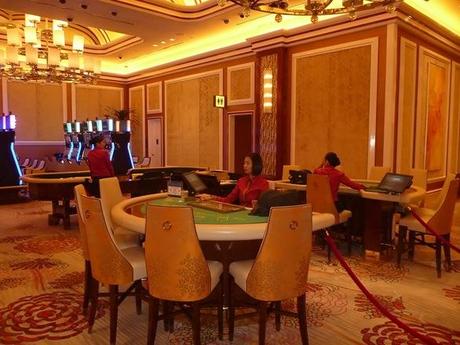 Apart from the big casino, Solaire likewise takes pride at its food and beverage outlets that include high-end signature restaurants, casual dining places, quick-serve outlets, and bars. We did take a tour on each one.
At the time I was there, the Food Court was undergoing some finishing touches. Chef de Cuisine Hisham Johari combined five outlets, Patisserie, Americano, Chicken Lickin', Pan Asian, and Hong Kong, to provide a topnotch value gourmet experience.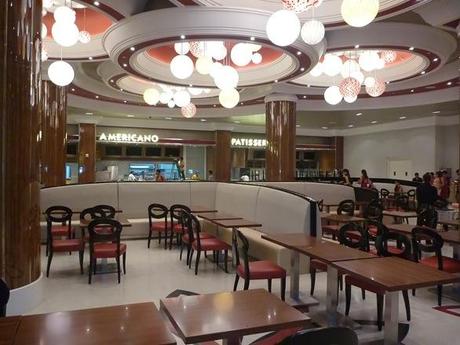 Solaire has two casual restaurants, Lucky Noodles and Fresh. The former, as the name implies, specializes on Asian noodles, while the latter is a good buffet restaurant with stations for Filipino, Asian, and international cuisines. By the way, the server at Fresh told me they're running a three plus one special for their buffet; you should check that out.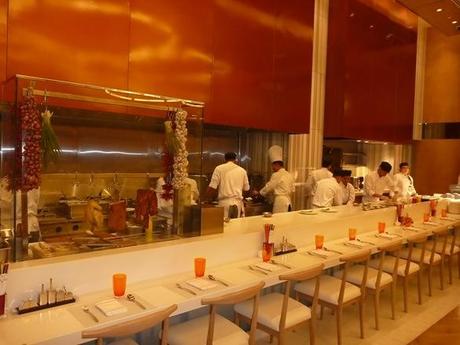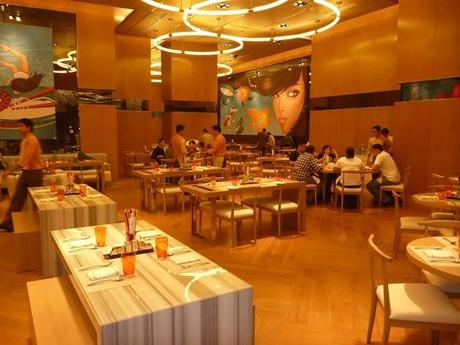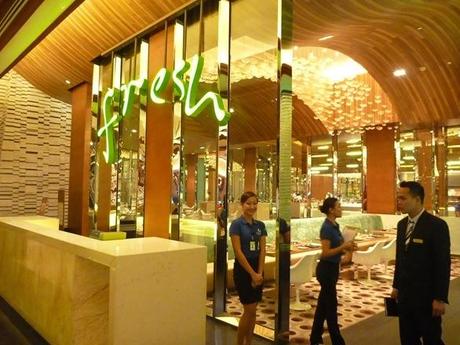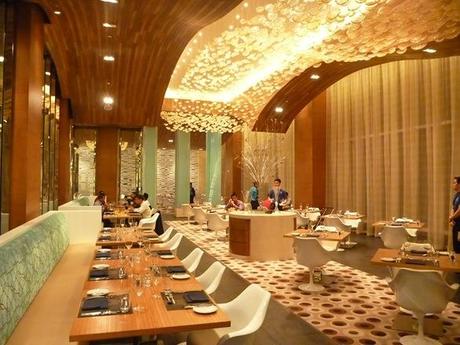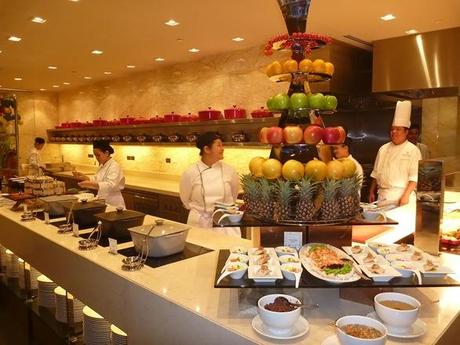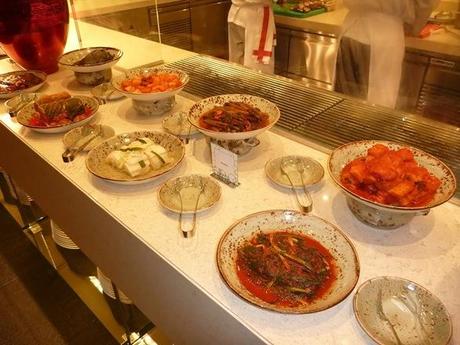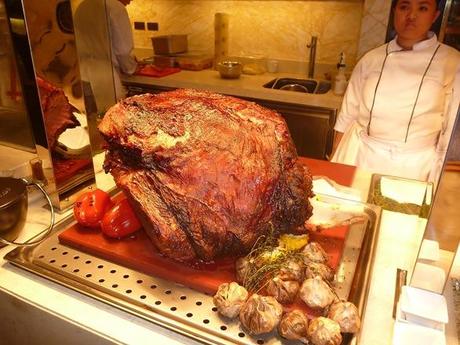 Those who are in for a drink may want to check out Dragon Bar, their lobby lounge with a view of all the casino action, while those looking for some Latin-inspired cocktails and happenings, there's always Eclipse, which has free live entertainment.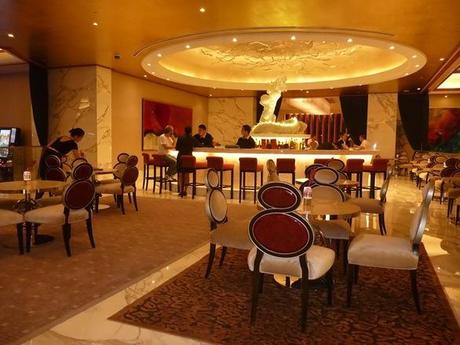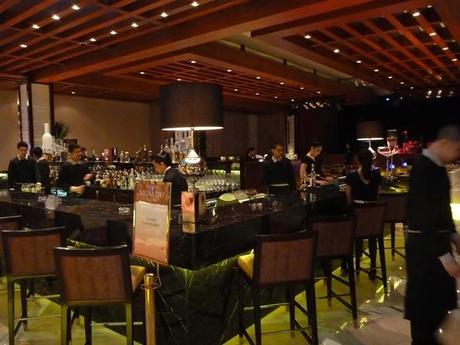 Lastly, dining at Solaire is, of course, best with its exquisite signature restaurants. Each led by a highly-trained, world-class executive chef, the four places exude much sophistication and thus guarantee a different fine dining experience here in Manila.
Strip Steakhouse has the finest cuts of meat, including the sought-after American Kobe, and an exceptional selection of 3000 bottles of wine. For those looking to satisfy their discerning palate with fine Oriental food, they have Yakumi, where the ingredients are mainly sourced from Tokyo, and Red Lantern, a Cantonese restaurant where the finest ingredients, meanwhile, are flown in from Singapore, Malaysia, and Hong Kong.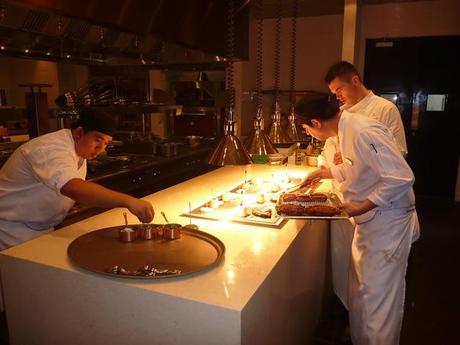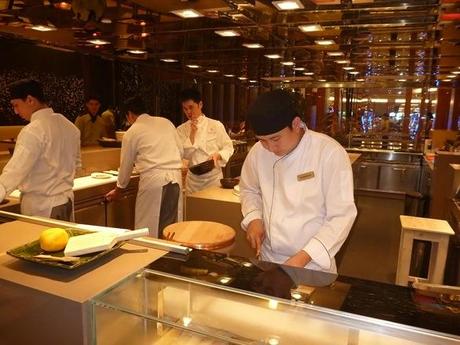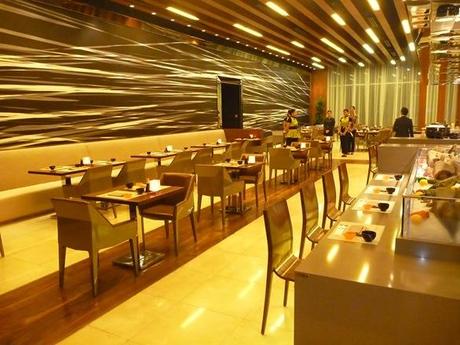 But the signature restaurant I ate at the night of my visit was Finestra, an Italian place where Executive Chef Salvatore de Vincentis takes the helm of the kitchen. Boy, was I spoiled with only the best and finest Italian food that night!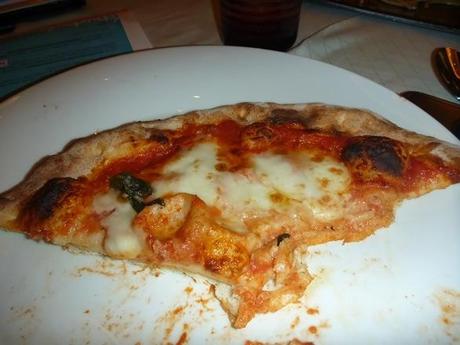 For starters, I had a plateful of very tender Wagyu Beef Carpaccio Mediterranean, which I surprisingly managed to finish alone, and following shortly after was a bowl of rich and hearty Porcini Mushroom Soup with Truffle Oil. From their selection of risottos, I had the Porcini Mushroom Risotto, which was so memorably accentuated by the parmigiano in it.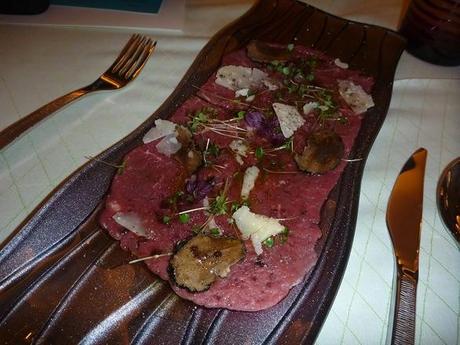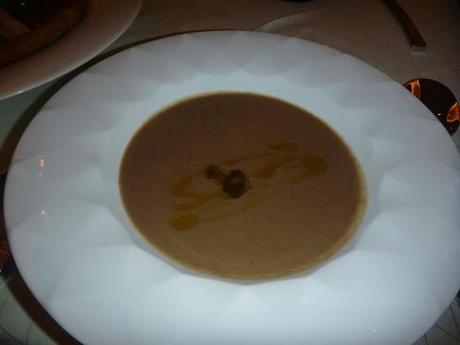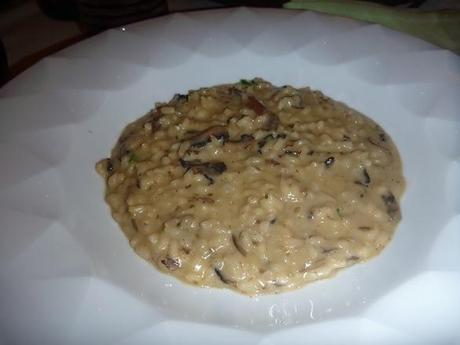 Then came the entrees that I shared with my tablemates. We had big tasting portions of Veal Cutlet Milanese with cauliflower, chopped tomatoes, and arugula; the delicious Sardinian Lamb Chops Pizzaiola with roasted potatoes and eggplants; Roasted Branzino (European Sea Bass) and Prawns with Vesuvius tomatoes and candied lemon; and finally, Veal Ossobuco in gremolata, bone marrow, and Tuscan pappardelle.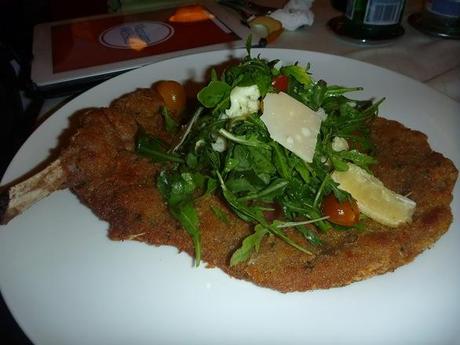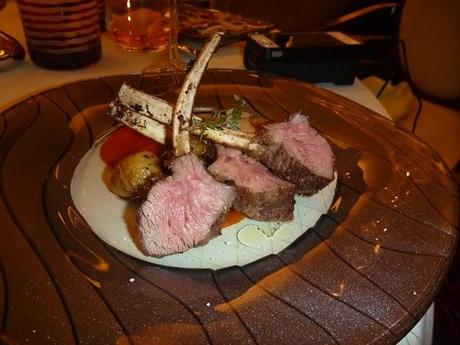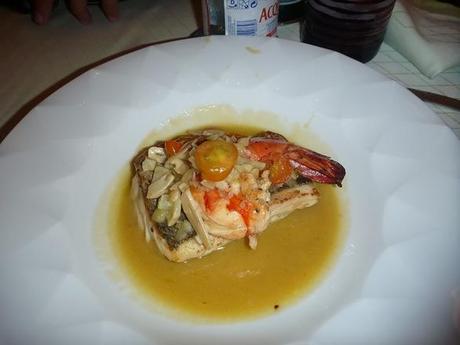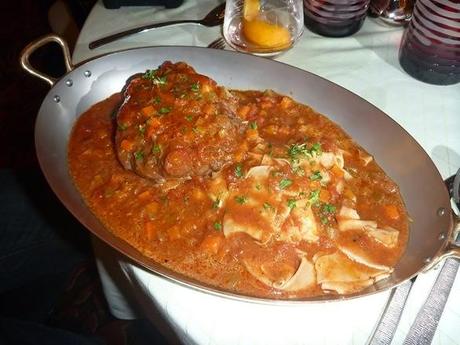 To end our meal, we had a selection of desserts: Panna Cotta with Caramelized Orange, Tiramisu Solaire, Gelato, and Calzone Nutella. But what topped all the desserts was the 24-Karat Chocolate Fondant, which really had a small strip of edible gold in it. The gold didn't taste like anything, but the chocolate fondant was still the best dessert I had that night.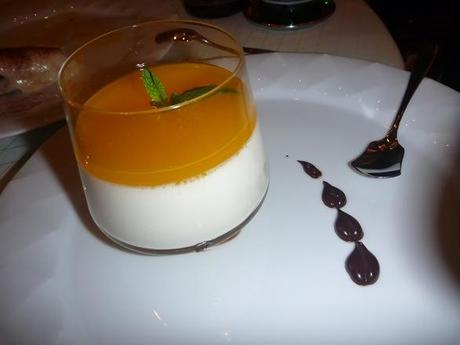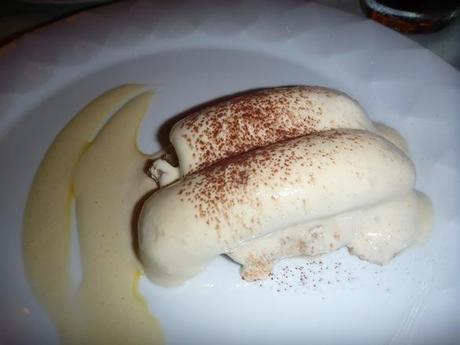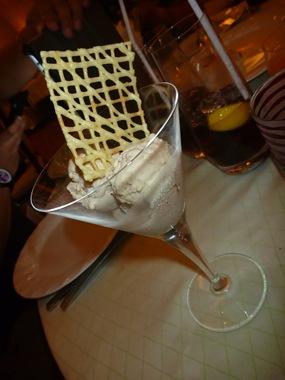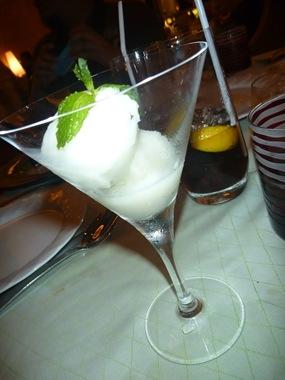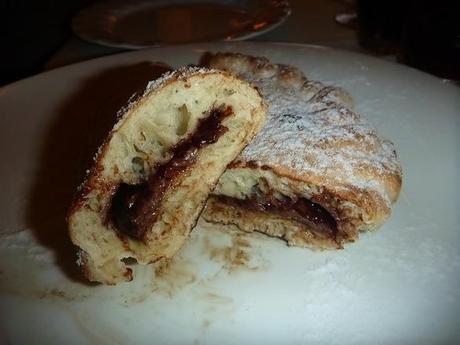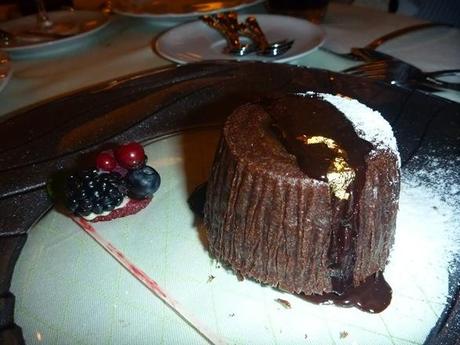 I downed each course with sips of fine wine, Acqua Panna, and San Pellegrino. It was the best Italian meal I've ever had hands down, and it's unbelievable how this great dining experience can now be had here in Manila.
There was still so much to see in Solaire, but they were still giving them finishing touches, so I was told I was going to see them another time. For one, the resort complex currently has approximately 500 well-appointed rooms, some of which are bay villas that can be as large as 600-1000 square meters. I heard each of these suites has a 24-hour butler service, a dedicated chef for 24-hour meal preparations, in-suite spa facilities, a home theatre, a private pool and Jacuzzi, and even a putting green overlooking Manila Bay.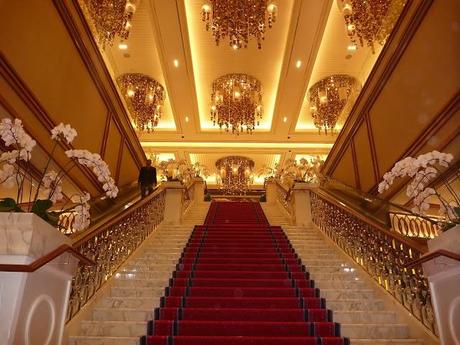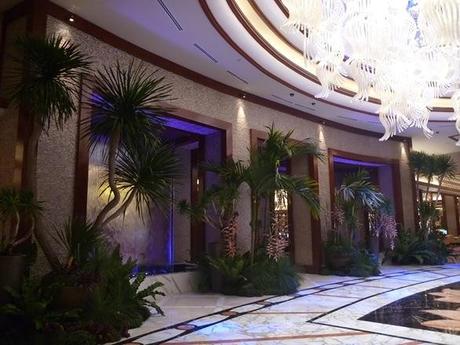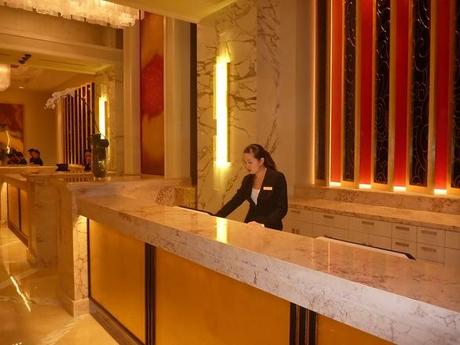 Other topnotch facilities include a pool with private cabanas, a well-equipped fitness center, a spa, and their Grand Ballroom, which can accommodate up to a thousand guests.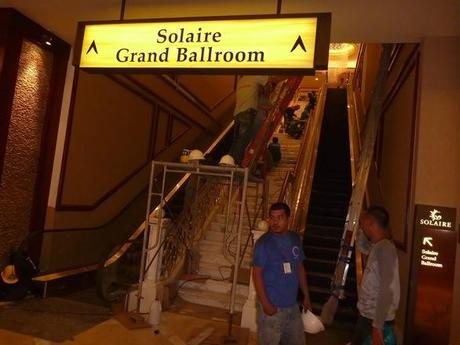 I had a great experience at Solaire Resort and Casino Manila. After the tour, I did conclude that it can truly top a lot of similar places in Macau. With its range of world-class facilities, it indeed is a reason to visit sunny Philippines, and it does change the game.
SOLAIRE RESORT AND CASINO MANILA
1 Solaire Boulevard, Entertainment City, Metro Manila, Philippines
Contact: +63 2 888 8888
Social Media: Facebook and Twitter