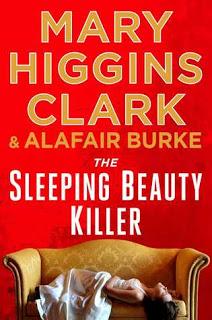 ABOUT THE BOOK:
The fourth thrilling installment in the bestselling Under Suspicion series from #1 New York Times bestselling author and Queen of Suspense Mary Higgins Clark and American crime novelist Alafair Burke. Television producer Laurie Moran puts everything on the line to help a woman she thinks was wrongfully convicted of murder.
Casey Carter was convicted of murdering her fiance, famed philanthropist Hunter Raleigh III, fifteen years ago. But Casey has always claimed she was innocent. Although she was charged and served out her sentence in prison, she is still living under suspicion. She hears whispers at the grocery store. She can't get a job. Even her own mother treats her like she's guilty. Her story attracts the attention of Laurie Moran and the Under Suspicion news team. It is Casey's last chance to finally clear her name and Laurie pledges to exonerate her.
With Alex Buckley taking a break from the show and cooling his potential romance with Laurie, Under Suspicion introduces a new on-air host named Ryan Nichols. Nichols is a young legal whiz with a Harvard Law degree, Supreme Court clerkship, experience as a federal prosecutor, and regular stints on the cable news circuit. He's got a big reputation and the attitude to match it. Ryan has no problems with steering and stealing the show and even tries to stop Laurie from taking on Casey's case because he's so certain she's guilty.
An ego-maniacal new co-host, a relentless gossip columnist who seems to have all the dirt (and a surprising informant), and Casey's longstanding bad reputation: Laurie must face this and more to do what she believes is right - to once and for all prove Casey's innocence, that is if she's innocent.
The Sleeping Beauty Killer will keep you guessing until the very end.
LISTEN TO AN EXCERPT:
MY REVIEW:

The Sleeping Beauty Killer by Mary Higgins Clark
My rating: 4 of 5 stars
The Sleeping Beauty Killer by Mary Higgins Clark and Alafair Burke is a 2016 Simon & Schuster publication.
Another solid installment in the 'Under Suspicion' series!
This has quickly become one of my favorite mystery series. I've enjoyed the solo work of both these talented authors, so having them collaborate on a series together is definitely a winning combination.
In this fourth installment, Laurie agrees to take the case of Casey Carter, a woman who has spent the last fifteen years of her life in prison on a manslaughter charge for allegedly killing her fiancé.
But, Casey insists she is innocent and wants to clear her name.
While the show has never featured a case like this one, things are more complicated for Laurie, who misses her professional relationship with Alex, especially when her boss hires Ryan Nichols, an egotistical and pushy guy who is convinced Casey is guilty.
On a personal note, Alex has not only left Laurie on a professional level, he's cooled their potential romance as well. Things get even stickier between the couple when Laurie begins to suspect Alex is trying to steer her away from this case, leading her to think he may be hiding something from her.
As usual this is a cold case, but it is unique because if Casey is guilty and new evidence comes to light that proves that beyond a shadow of a doubt, she can't be convicted of murder because she has already served her time.
Not only that, it seems everyone believes deep down that Casey is guilty, even her friends and family.
This is an interesting set up and the tension between Laurie and Alex only adds to the suspense. The dynamic is a little different since Alex and Laurie are not working together on this case and Ryan is so overbearing, and unlikable.
The only thing that was slightly off kilter in this one, was Laurie's behavior. Her personality was muted and she put up with Ryan's bluster far too long before setting him straight. Maybe she was just out of sorts because of the friction in her relationship with Alex, and her confidence took a hit, as a result. I do hope she snaps out of it though, and gets her groove back in the next installment.
I must confess I figured out fairly early on who the killer was, but I enjoyed seeing how Laurie and her crew put the pieces together. There were still plenty of surprises, twists, and stunning revelations, and I could not have imagined how things would eventually shake out, which was with a very tense showdown, and not just with the criminal case.
Overall, I think this episode of 'Under Suspicion' should receive very nice ratings.
GET YOUR COPY HERE:

https://www.amazon.com/Sleeping-Beauty-Killer-Under-Suspicion-ebook/dp/B01E4BC1VQ/
http://www.barnesandnoble.com/w/the-sleeping-beauty-killer-mary-higgins-clark/1123654205
ABOUT THE AUTHORS: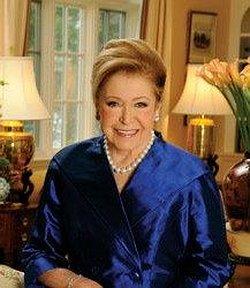 Mary Higgins Clark, #1 international and New York Times bestselling author, is the author of 46 books and counting: she's written thirty-three suspense novels; three collections of short stories; a historical novel, Mount Vernon Love Story; two children's books, including The Magical Christmas Horse; and a memoir, Kitchen Privileges. She has also written five holiday suspense novels with Carol Higgins Clark and The Cinderella Murder, a new thriller in collaboration with bestselling novelist Alafair Burke.
Clark's books have sold more than 100 million copies in the United States alone. Her books are beloved around the world and have made her an international bestseller many times over.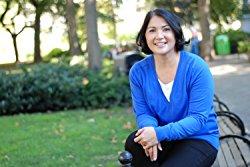 Alafair Burke is the New York Times bestselling author of "two power house series" (Sun-Sentinel) that have earned her a reputation for creating strong, believable, and eminently likable female characters, such as NYPD Detective Ellie Hatcher and Portland Deputy District Attorney Samantha Kincaid. THE EX is her eleventh crime novel. She also co-authors the bestselling Under Suspicion series with Mary Higgins Clark.
Alafair's novels grow out of her experience as a prosecutor in America's police precincts and criminal courtrooms, and have been featured by The Today Show, People Magazine, The New York Times, O Magazine, MSNBC, The Washington Post, USA Today, and The Chicago Sun-Times. Dennis Lehane has called her "one of the finest young crime writers working today." 
A graduate of Stanford Law School and a former prosecutor, Alafair is now a professor at Hofstra Law School, where she teaches criminal law and procedure.