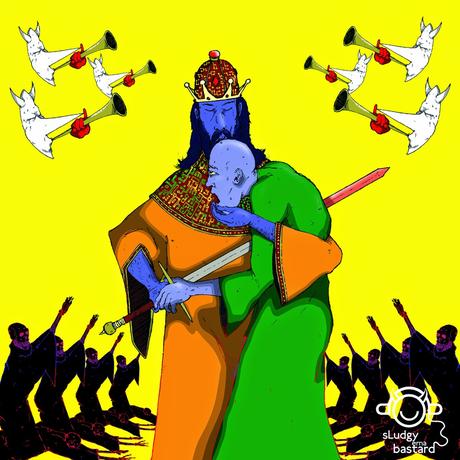 Sludgy Erna Bastard Volume 1 : Borracho & Eggnogg
The first release in Palaver Records' new "Sludgy Erna Bastard" series, that aims to pair up and highlight some of the best heavy underground acts today. The limited edition of 300 copies is available on black vinyl, with original artwork by Eggnogg's own Justin Karol.  First up on this split is Ripple favorites Borracho, and let me tell you they brought the goods.  Borracho just continue to grow as a band. What started out years ago as good stoner band has morphed into a band with killer songwriting chops, progressive, expansive scope and the chops to pull it off. "King's Disease"is the cut here and it's 5 minutes of thunderous riff, wall-quaking drums and pounding bass.  Vocals are clean and damn if there isn't even a killer melody here to lose yourself in.  Great stuff from a band that just keeps on growing.
Eggnogg is next and fill their side with a pulverizing splash of sludgy doom that for some reason reminds me of pillaging vikings, rampaging armies, and medieval battles.  Like Game of Thrones set to pulverizing high volume and downtuned guitars.  Vocals range from a gentle minstrel opening to a war-cry of destruction.  Angry, aggressive and hell-bent of severing limbs.  Great stuff.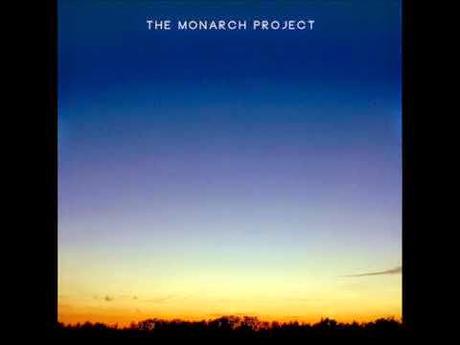 The Monarch Project - Troubled Mind b/w How Far Will You Go
I wrote about Monarch Project before and their last 7" "A Better Part of You"  and their take on dreamy psychedelic-Oasis flavored pop.  Well the lads are back and if anything, they've gotten better and more invested in exploring gorgeous pathways of psych-pop.  "Troubled Mind"kicks off with a simple guitar hook that simply refuses to ever leave my brain.  Sounding even more Oasis-esque here, they never get derivative or copycat, simply explore similar avenues of lilting pop with Beatles-esque melodies and harmonies.  Simply top-notch pop here.   Flipside, "How Far Will You Go" is even dreamier, if that's possible.  Slower, more languid, and every bit as precious.  Despite the Liam Gallagher-like vocal tone and phrasing,  The Monarch Project manage to create their own time and space.  Lush is the word to describe this.  And that's a word that works well for me.  If bands like Oasis and Grand Atlantic are your flavor, you really don't want to miss this.   Grey marbled vinyl with an insert poster make for a great package.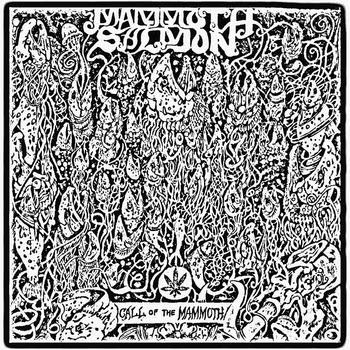 Mammoth Salmon - Call of the Mammoth b/w Sacred Smoke
I don't remember ever hearing about aPliocene-era Mammoth Salmon,  when the great Woolly Mammoths stalked the earth.  But if such a creature ranged through the waterways of prehistoric times I have no idea how it survived.  If the music is any suggestion, this monstrous baddie was a plodding monolith that must've weight 10,000 tons of pure heaviness.  Cause that's what I'm hearing.  Impossibly slow, earth-shuddering (or water-shuddering?) riffs of pliocene sized immensity and mammoth-sized weight and girth.   Designed to make Sleep seem "just a little bit fast and hurried" Mammoth Salmon are in no hurry to get upstream, instead they give the riffs all the time they need to breathe and sink in.  Vocals are mutated outbursts of early man utterings, raving over the thudding drums like ritualistic choruses from the damned.  All in all, a tremendously mighty assault of all that the lover of heavy loves.   Flipside "Sacred Smoke" picks up the velocity a tad, as if this horrific beast is fighting to get upstream.  Intensity builds as riffs pound like water crashing against the ancient river rock.  Distorted guitars flay about like rapids sucking the might creature into the depths.  I understand that there's a five song EP of the album, but I'm bereft of my due.  Still, the two-songs on this 7" are enough to send me ages back to a primitive time where music was raw and brutal and played out to the time of the thunderous footsteps pounding the earth.  Don't worry, Mammoth Salmon is far from extinct.  More is to come.  Much more.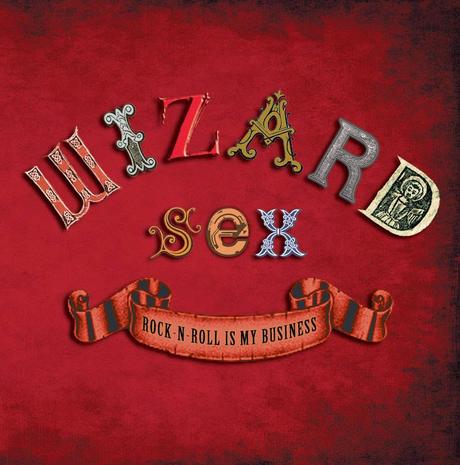 Wizard Sex - Rock n Roll is My Business b/w Jesus and Mary (Chain)
I've heard Red Wizard, hung out with the Old Man Wizard and looked into the Wizard's Eye. So it was only a matter of time before we got around to Wizard Sex.  Afterall, how else are we gonna keep these fantastic Wizard-based bands coming if they don't reproduce.  Now the cool thing here is that Wizard Sex don't explore the more familiar grounds of stoner/doom retro rock on this slice of vinyl, instead Wizard Sex are full on mutated rockabilly, gothic punk a la the Cramps in an orgy with The Mummies.  Both sides here are wildly fuzzed/distorted schisms of darkened, rockabilly guitar wailing out in a panic of pain.   Toss in thickened Danzig-moaning vocals, and all of it coming to you right through a rusty gasoline can and you'll get the flavor.   This is cool beyond cool dark pyschobilly right up there with the best of them.  If you can dig your sounds with a side of hair grease, a stand up bass, and drenched in garage rock, blues psychedelia and fuzz, then have I got a band for you.  In the genre of JS Blues Explosion, the Cramps and Nick Cave.  Don't miss em.