First off, kaya is a jam made of eggs, coconut milk, sugar, and a flavor of  fragrant pandan. This custard-like jam is generously spread onto toasted loaf bread slices with a small slice of butter to form the yummy kaya toast, a popular breakfast or snack in Singapore and Malaysia.
Around the same time last year somewhere in Singapore, my uncle's girlfriend who works in Singapore brought us to a kopitiam, a traditional breakfast and coffee shop. She said we were to have what Singaporeans love to eat—the kaya toast. I knew that it was just bread with a sweet spread, but I didn't know Singaporeans had a unique way to enjoy it. Read more…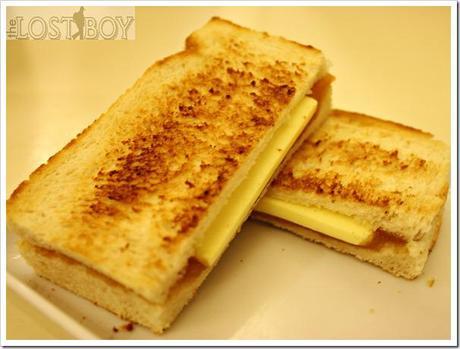 My uncle's girlfriend broke two soft-boiled eggs in a small bowl. I thought that was normal. But what I saw next really made my eyes widen: she seasoned the eggs with soy sauce and sprinkled it with finely-ground pepper. She mixed those three with a teaspoon and took a sip of the resulting concoction. Being first-timers in Singapore, our group were watching in awe at how she was dipping her kaya toast into the bowl.
I'm not too fond of barely cooked eggs, so I was hesitant to try it at first. However, I have a penchant for first time experiences, so I emulated what she did, and I was pleasantly surprised at how delicious the toast was when dipped into the mixture. I dipped and dipped, and let's just say that I had more kaya toast the following days.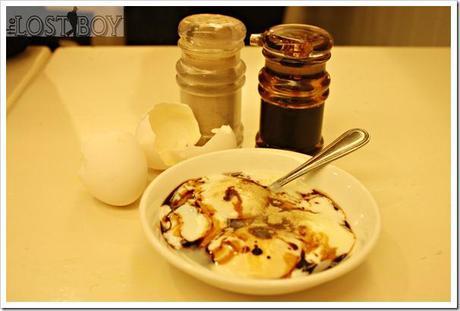 Fast forward months later after my first kaya toast experience, I was craving for it so bad. I Google-d for kaya toast here in Manila and was surprised to see BreadTalk's Toast Box. I remember having good kaya toast at a Toast Box in Resorts World Sentosa, so I looked where I could find it here. As it turns out, they already have some branches here in Metro Manila, and they have been operating here for some years already. No wonder Toast Box rang a bell when I was in Singapore.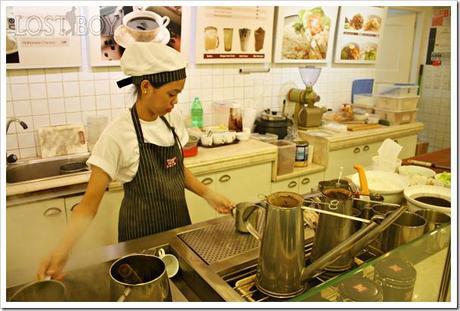 My friend LaRue and I went to the one at Greenbelt 5. The Singaporean kopitiam aesthetic feel is there, perhaps only the Philippine version is cleaner and less chaotic. We placed our order for a pair of kaya toast sets with teh-C-bing (tea with evaporated milk and ice) for 135php, and the lady surprisingly called the order in Mandarin. By the way, the Toast Box here serves what could be had in Singapore, including the popular chicken rice and laksa.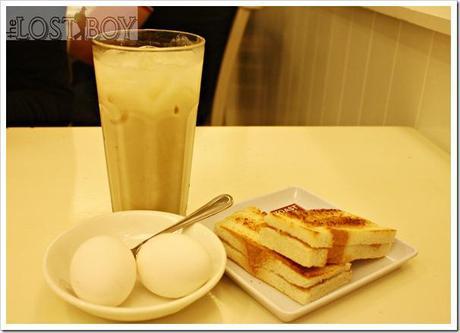 Verdict: I have been a repeat customer ever since my first visit. Whenever I yearn for a unique kaya toast experience or just the pleasantly sweet taste of kaya, I just go to Toast Box, and get my sumptuous kaya toast set with either a teh-C-bing or a tall glass of cold Horlicks, which I often crave for as well.
TOAST BOX

Branches: TriNoma; Greenbelt 5; BSC-E Services Building; Robinsons Place Manila
Hours: varies by branch
Contact: [email protected] or http://www.facebook.com/toastboxphilippines/
Prices: Kaya toast sets start at 115php. Extra 20php applies for cold drinks.
Notes: Major credit cards and Philippine-issued ATM cards are accepted.