The Sinai Peninsula
Gateway between Africa and Asia
The Sinai Peninsula -a triangular area- covers about 61,100 square kilometres (slightly smaller than West Virginia). Similar to the Eastern Desert, the peninsula contains mountains in its southern sector that are a geological extension of the Red Sea Hills. The Red Sea is named after these mountains, which are red.
The southern side of the peninsula has a sharp escarpment that subsides after a narrow coastal shelf that slopes into the Red Sea and the Gulf of Aqaba. The elevation of peninsula's southern rim is about 1,000 meters.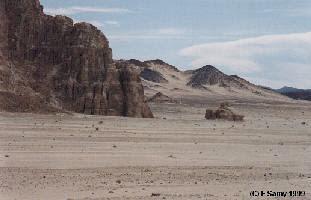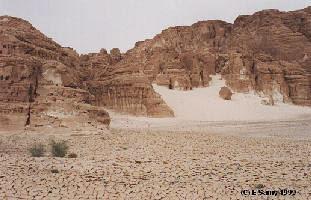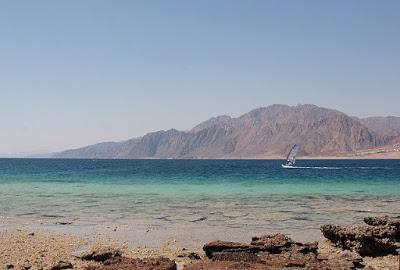 Moving northward, the elevation of this limestone plateau decreases. The northern third of the peninsula is a flat, sandy coastal plain, which extends from the Suez Canal into the Gaza Strip and Israel.
Before the Israeli military occupied the peninsula during the June 1967 War (Arab-Israeli war, aka the Six-Day War), a single Egyptian governorate administered the whole peninsula. By 1982 after all of the peninsula was returned to Egypt, the central government divided the peninsula into two governorates.
North Sinai has its capital at Al Arish and the southern part of the peninsula has its capital in At Tur. Sharm el-Sheikh is perhaps the best known city and beach resort on the Sinai Peninsula.