The Simpsons Challenge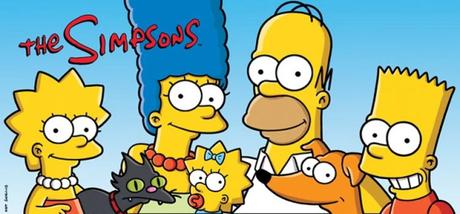 Season 3
Episode 7 – Treehouse of Horror II
Couch Gag – This time we get the traditional warning from Marge warning us about thee violence and horror in this episode, we get the horror entrance to Springfield that is filled with horror reference but no couch gag.
Plot Synopsis – The Simpson family receives a severed monkey's paw which can grant wishes, Bart gains magical powers which he uses to turn Homer into a Jack-in-the-box, and Mr. Burns uses Homer's brain to create a robot.
What is going on really – This episode starts on Halloween when Homer, Bart and Lisa eat too much candy or sweets where they get warned they will have nightmares.
First it is Lisa's nightmare which follows the family in Morocco where Homer buys a monkey paw against the warnings that will give the holder wishes. The first wish is Maggie getting a new pacifier, second is Bart wishing to be rich and famous, which gets to reflect on how the show has become a merchandising machine that have gone too far. Lisa wishes for world peace, which seems like the right thing as everybody on Earth destroys their weapons, opening the door for aliens Kang and Kodus to invade turning humans into slaves.
Second it is Bart's nightmare, in this world the residents of Springfield must stay happy or Bart will turn them into whatever he wants as he can read minds. When Bart turns Homer into a jack-in-the-box the two must spend time together to help control Bart's powers.
The third nightmare is Homer's, who gets fired for falling asleep on the job, searching for a new job Homer becomes a gravedigger where he falls sleep again. This makes him the candidate for Mr Burns experiment to put a human brain into a robot to make better employee. But this fails when it is clear Homer's brain is about sleeping and eating.
Star Character
The Whole Family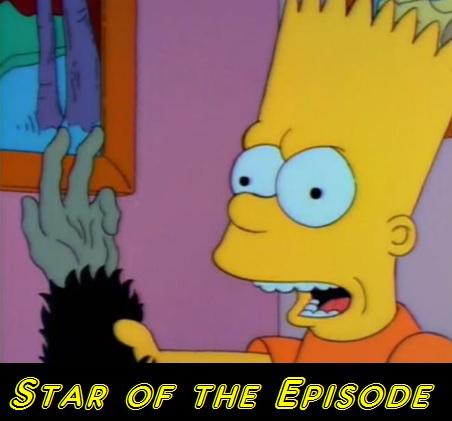 Final Thoughts – The horror episodes get to poke plenty of fun with horror related stories, we have three very good ones that have plenty of laughs, pop-culture references and even brave enough to poke fun of themselves.
Rating 5/5
Advertisements