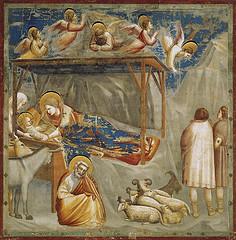 photo : Jonathon Aquino
Mariapfarr im Lungau is a township in the Salzburgerland province – sometimes just referred to as Salzburg, but not to be confused with the ancient city of Salzburg. It's the spiritual home of  the 'Silent Night' carol.
Stille Nacht
Lyrics to the Christmas carol 'Stille Nacht' – which is sung in more than 130 languages, but better known in English speaking countries as 'Silent Night' – were penned in Mariapfarr im Lungau in 1816 by Joseph Mohr, a Bishop's assistant. It was first performed in 1818 to music composed by Franz Xaver Gruber, a primary school teacher and church organist.
Joseph Mohr died in 1848 without knowing what world acclaim his work achieved. It wasn't until 6 years later that it was discovered he had written the original poem.
Mariapfarr im Lungau
Besides being known for its musical heritage – as witnessed in the Silent Night Museum – Mariapfarr im Lungau is also reputed to be Austria's sunniest town, because of its unique geographical location. It has a largely unspoiled landscape and exceptionally high levels of sunshine, making it an ideal base for hiking and walking holidays.
Just to prove the point, it's also home to one of the largest Nordic Walking trails in Austria. It has 119 kilometres of signposted trails to be enjoyed regardless of season!
Chalet Lowonahiil is an all-season, rustic style holiday home in Styria. It's the ideal place for you to discover the delights of all 9 provinces of Austria. To find out more, simply click here.