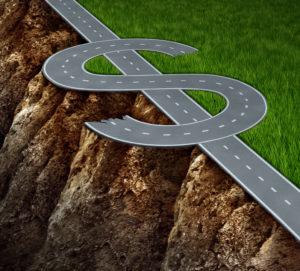 Brazil has had a complicated history with foreign investment. In recent years, while the Worker's Party was in power, little incentive was offered to foreign investors. Instead of open arms, overseas businesses were greeted with miles of red tape, high taxes and little support in terms of navigating Brazil's infamous bureaucracy.
Brazil's current president, however, has promised to stimulate and facilitate outside investment. Even still, Brazil remains a relatively high-risk country for foreign companies. The recent experience with Colombian airline Avianca is a perfect example. The company's Brazilian entity recently filed for bankruptcy and returned all but seven airplanes in operation, raising questions as to whether foreign investors can succeed in Brazil.
The news of the airline's folding erupted amid a series of last-minute canceled flights to international routes including New York, Miami and Santiago. The bankruptcy is linked to investigations into Avianca Holdings SA's failure to pay airport fees at Brazil's Salvador airport.
Yet high risk can bring big rewards. As the news of Avianca's failure unfolded, China made it known that it intends to make a second attempt at entering the smartphone market in Brazil. This after its economically priced smartphone Ascend P7 failed to gain traction after its 2014 launch.
Brazil has the fourth largest smartphone market in the world, making it a very attractive opportunity for smartphone companies. In particular, Brazil is a dream market for China's Huawei, which is the world's third largest smartphone manufacturer. Huawei's newest strategy includes offering two high-end handsets that it hopes will rival Samsung and Motorola.
Ketrina Dunagan, Huawei's vice president for marketing in the Americas, told Reuters that "Brazil is a market with very significant opportunities for Huawei and we have a competitive portfolio to satisfy consumers' expectations."
Huawei claims to have learned from its mistakes. Its first attempt was with a low-cost product that it tried to sell by becoming a mobile carrier supplier (mobile carriers in Brazil sell only about one-tenth of smartphones). Its market research shows that by marketing cutting-edge models and structuring its sales through retail chains (which are responsible for more than two-thirds of smartphone sales), its new strategy should hit where the other one missed.
Brazil is indeed a target market for the giant Chinese mobile company, which has already dominated sales in over a dozen Latin American countries. Despite the risk and failures of other big name brands, overseas companies like Huawei see opportunity and will continue to look for ways to gain a foothold and succeed in Brazil.