I have been to Legazpi a couple of times already in the past two years so I try to avoid doing anything too touristy whenever I visit this province. On my recent trip, I once again decided to ditch a tour of the famous spots and just do what I love most - eat! :) I went on a food trip and came up with seven places in Legazpi where I think every food tripper must go.
1. ALIBAR FOOD LAND
Located in Mabini Street at the heart of Legazpi City, Alibar is known for serving affordable meals since the early 80's. This eatery offers tasty native Filipino breakfast choices, rice toppings and local dishes. I got to try the Tapsilog (beef tapa + sinangag rice + egg) and I definitely recommend it to Alibar first-timers.
Address: Mabini Street, Legazpi City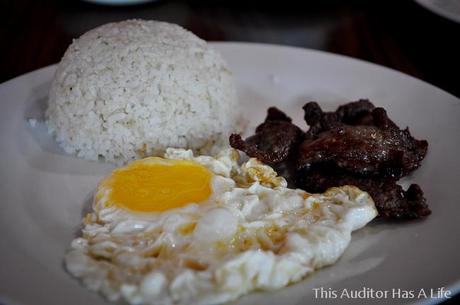 Alibar - Tapsilog
2. BIGG'S DINER
If you have ever wondered whether American retro dining mixes well with Filipino cuisine, then the "Bigg-est" food chain in the Bicol area should be your ultimate destination. In October 1994, what used to be called Carl's Diner became Bigg's Diner and a first branch was opened in Naga, Camarines Sur. Bigg's sprouted all over the Bicol area and now has more than ten branches spread over Camarines Sur and Albay. 
Branches in Camarines Sur: Advent | Bagumbayan | BMC | Centro | Goa 
Iriga | Panganiban | Pili | SM (Allstar)
Branches in Albay: Daraga | Old Albay | Pacific Mall, Legazpi
Links: website | 
facebook page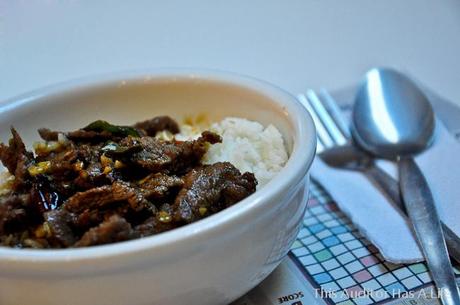 Bigg's Diner - Beef Salpicao
3. 1st COLONNIAL GRILL
When life gives you lemons, make lemonades. But, when life gives you chilis, what should you do? Make chili ice-cream, of course! 1st Colonnial Grill is famous not just for its savory Tinapa rice but for its unique chili (sili) ice cream as well. I was never fond of anything hot and spicy but I couldn't miss trying this one out. I have to say that the consistency is same as any regular ice-cream. It tastes like butter but gives a chili aftertaste, enough to satisfy your sweet tooth - or should I say, hot tooth? :)
Branches: Sagpon Daraga Albay | Pacific Mall, Legazpi
Link: 
facebook page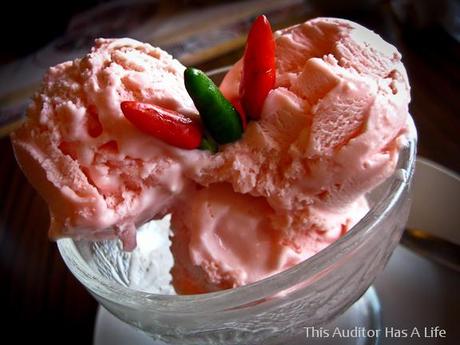 1st Colonnial Grill - Sili ice cream
4. SMALL TALK CAFE
If you wish to go Italian while enjoying Bicol, then Small Talk Cafe is the place for you. This cafe is famous for its Italian-Bicolano fushion dishes which includes the Pasta Mayon (pinangat/laing stuffed in ravioli pasta with red sauce), Pasta Pinangat/Laing (taro leaves and coconut milk blended in white sauce and mixed with pasta), Pili Basil Pasta (garlic roasted pili and fresh basil blended with pasta) and Bicol Express Pasta (bicol express sauteed in garlic and pasta). 
I am not a fan of anything with coconut milk or taro leaves in it so I opted to try one of their Talk of the Town dishes instead - I had Pork Spareribs. The meat was very tender and flavorful. You might think I'm weird but when I tasted the dish, it somehow reminded me of lechon paksiw.Address: Dona Aurora Street, Legazpi City
Links: 
facebook page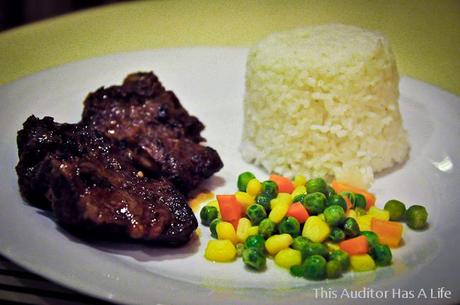 Small Talk Cafe - Grilled Pork Spareribs
5. LEGAZPI FOUR SEASONS RESTAURANT
The Legazpi Four Seasons Restaurant has been serving authentic Chinese cuisine for over 40 years. This place is famous for its delectable Seasons Chicken - crispy fried chicken with special sauce. I can attest that they serve the best fried chicken I've ever feasted on - well, next to my mom's fried chicken of course :) 
Address: Magallanes Street, Legazpi City
Links: facebook page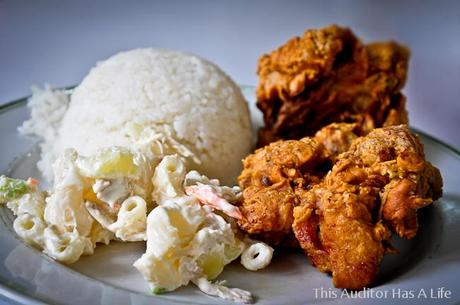 Legazpi Four Seasons Restaurant - Seasons Chicken
6. DJC HALO HALO
What used to be a small cafeteria in Tiwi, Albay is now a snack bar/food chain serving one of the best halo-halo treats in town - DJC. I don't think there's a standard recipe for this famous Filipino dessert but the typical halo-halo I know includes boiled beans, gelatin, tapioca, sugar palm fruit, ube, corn, sweetened banana, leche flan and shaved ice in it. DJC's halo-halo is your typical halo-halo with a twist - minus the beans and tapioca but topped with lots of grated cheese :)
Branches: Tiwi, Albay | Pacific Mall, Legazpi
Link: facebook page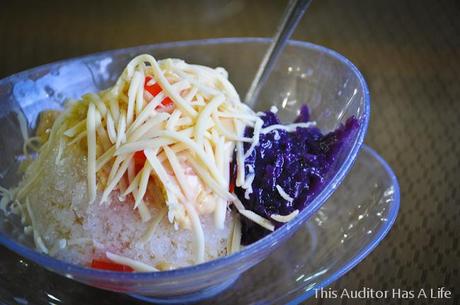 DJC - Halo-halo
7. LA MIA TAZZA COFFEE
La Mia Tazza Coffee shop is one my favorite places in Legazpi. It gives me the cozy ambiance and wonderful coffee fix I look for in any coffee shop. And let us not forget the very fast and free wifi :) What makes La Mia Tazza special is the way it was able to infuse the local flavor in its menu. I would recommend either 
Pili Cappuccino (cappuccino with Bicol Pili nuts | Short Php98, Tall Php108) or
Pili Tazzaccino (espresso blended with almond syrup and Pili nuts | Short Php108, Tall Php118) for first timers.
Link:
facebook page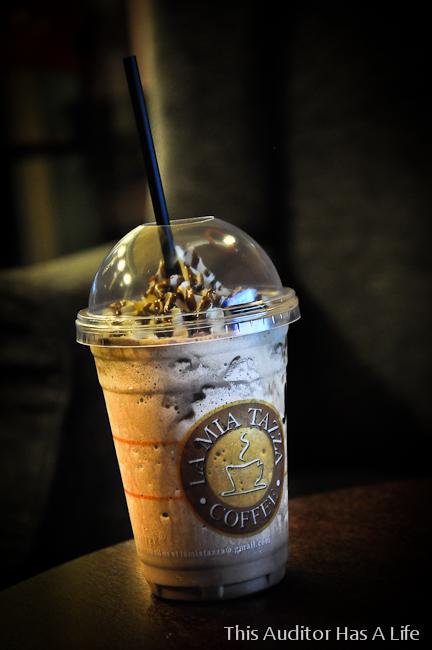 La Mia Tazza - Choco Mocha Tazzaccino