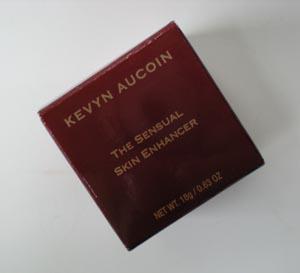 I feel like I have heard so many wonderful things about Kevyn Aucoin's Sensual Skin Enhancer that I finally decided to try it as a concealer. The initial color I ordered, SX-02, was definitely too light, good news for super, super pale girls. I exchanged it for a different shade, SX-05, and it is perfect! Everything I have heard, at least for using The Sensual Skin Enhancer as a concealer, was true! It is incredible! 
The Sensual Skin Enhancer is a really thick, but very blendable and creamy consistency. It comes in a small pot so I tend to take the teeny, tiniest amount on my ring finger and dot about half of it under each eye. Because it is so thick, the tiniest little dot is sufficient for under both of my eyes and sometimes enough for a blemish or around my nose as well. It blends quite easily and so beautifully! And the coverage is amazing! I think it could potentially cover the darkest of circles, yet still look perfectly natural on the skin. The formula is not too dry or too greasy. It really does look like just perfectly even skin – no makeup. I have not noticed any creasing with this, though I cannot say I have a whole lot of lines for it to crease into, and it LASTS! It is not cakey, does not look thick or heavy and is seriously the BEST concealer! This is of course assuming you use just the tiniest dab. I think too much could potentially crease, settle into fine lines and look heavy and caked on. However, I have never had any of those problems.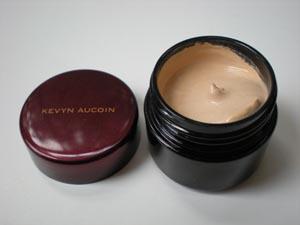 The Sensual Skin Enhancer in SX-02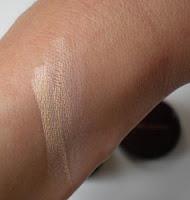 The Sensual Skin Enhancer in SX-02
The only downside I can think of to Kevyn Aucoin's The Sensual Skin Enhancer is that it is crucial to get a shade that comes as close as possible to your actual skin tone. Because it is such a thick consistency and offers such great coverage, the wrong color becomes very noticeable. Fortunately, I believe that there are quite a number of shades available (I believe there are 16!!!), but I find it difficult to find places where I can test Kevyn Aucoin in person. Without seeing the shade in person – and the swatches I have seen online seem very unreliable – it is difficult to know which shade is best for one's skin tone, so be prepared to return it if it does not quite match. Make sure wherever you purchase The Sensual Skin Enhancer accepts returns of tested cosmetics as well! Most places do, though you may not have much time in which to do so. Find your perfect shade and I think you too will have a new Holy Grail concealer!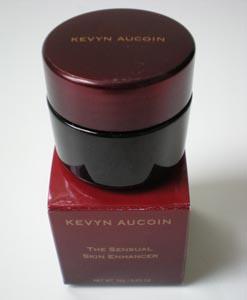 Kevyn Aucoin's The Sensual Skin Enhancer retails for $45 and is available from:
www.Amazon.com/SensualSkinEnhancer
www.Nordstrom.com
and select retail locations
www.Barneys.com
and select retail locations
www.DermStore.com
www.Beauty.com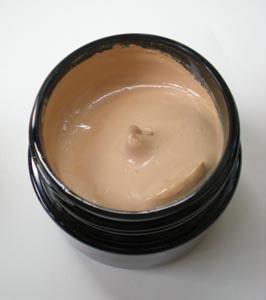 The Sensual Skin Enhancer in SX-02
Disclaimer: I am not affiliated in any way with Kevyn Aucoin Beauty, nor have I been compensated for this review.