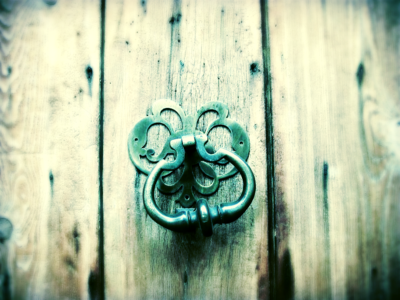 I am often asked about France, it makes sense given that I live here and write a blog about it. When I travel to a new place I like to have a few facts about the place in my pocket too. A good restaurant, a must see or do sort of thing, where to stay... a few starting bits so that I have a foot on the ground when I arrive.
The main question I am asked (outside of brocantes and where to stay) is about the secret spots, the hidden places, the off the beaten track... the real "France". I have thought about that question for awhile. Imagining a secret spot, some hideaway, where few tourists have been, a place that captures the French essence. Somewhere were someone could go and feel France embracing them in one juicy double kiss to the cheeks.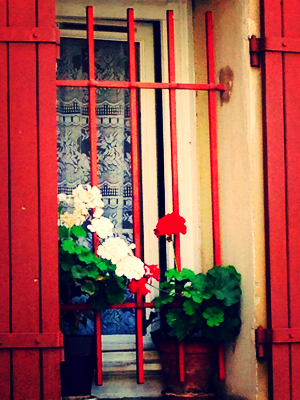 The hidden places in France...
Behind the iron gate, inside the kitchen, on the other side of the garden wall, deep down in the wine cellar, inside the turret...
When you are in France it does help to know that wherever you are is most likely knee deep with wonder and awe. With France being the most visited country in the world what secrets remain? In Paris alone there are over fifty million tourist a year plus....
"6,100 streets in Paris
13,260 crossroads
3,000 km of pavements
33.7 km of Boulevards des Maréchaux around Paris 
4.4 km of Grands Boulevards (between Place de la Madeleine and Place de la Bastille) 
9,884 benches, 107 clocks and 1,856 bus shelters
109 Wallace drinking fountains 
 2,417 km of sewers..."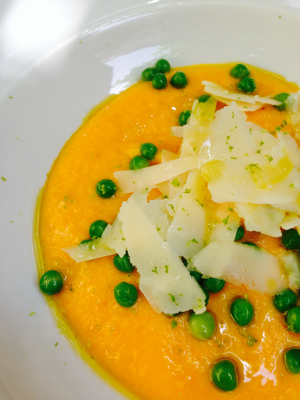 Secret places in France... 
I like grocery stores. And non cosmopolitan cafes, bakeries that are not famous and sitting at the counter sipping on something, usually a hot chocolate.
Over ten years ago I remember turning on the internet for the first time and instantly typing words such as:
France,
French,
Brocante,
Antiques,
French Antiques,
Undiscovered France,
Touring France....
and not one single thing popped up, instead a blue screen starred back.
Now anything, everything, whatever we are searching for is ours in seconds.
Can there be a secret, a hidden place and off the beated path?
Where can I learn to make Goat cheese in France?
Hot air balloons, boat rides, and charms?
Embracing your inner slow poke.
Have you ever been on a train from Menton to Sospel?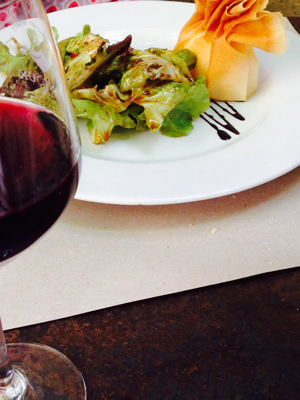 How do I answer the question I am so often asked?
The first time I went to France was with my cousin Linda. My cousin was living and working in Germany when I arrived Linda asked, "Do you want to go to Paris? I need to going shopping, and I am thinking Paris."
So we went to Paris.
Linda shopped. I tagged along.
We didn't see any of the sites other than take a drink on the Champs Elysee. We walked down backs streets, and into little shops, we never saw one tourist, nor monument. It was magical!
Though Paris was awe-some and the train ride was equally mesmerising. I was hooked.
Years later when I married and moved to France, my parents came to visit me. We walked every single day from sun up to sun set. Each morning before heading out I would say, "Let's focus on Pain au Chocolat", or "The perfect rose", or "The best garden bench", and off we would go without any other agenda.
Now what does this have to do with off the beaten trail and secret spots in France?
Not much.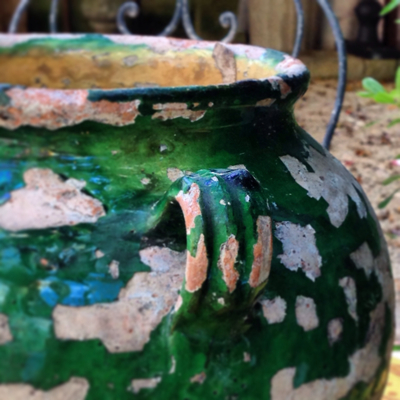 Discovering a place is about going with your shoes off, with your hands ready to reach out. It is about closing your eyes and breathing with your heart. It is about getting lost and finding what you are looking for. Discovering a place is seeing the beauty in the smallest details: By holding beauty because you see it and not because someone has told you where to look. The secret spots, the hidden places, the off the beaten path... they don't exist persay, instead I think people what to experience France of their dreams. They want to wake up to what they have read about, dreamed about, they want the Oh la la experience.
They need a brocante.
What am I saying. Forget that.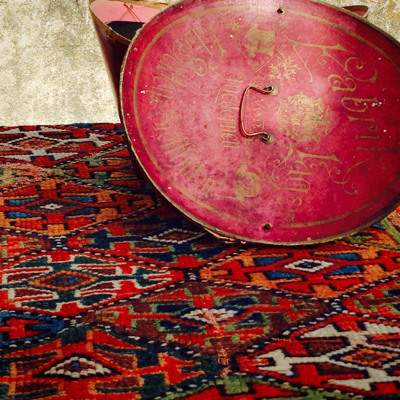 Off the Beaten Path places to visit in France:
Some of my favorite people in France....
Vox Populi
Domaine Lucien Jacobs
Jouvaud 
What makes a place come alive? The people you meet and the experiences you share.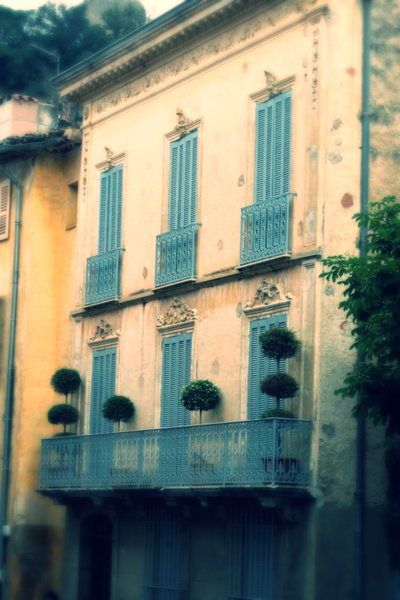 If you want to discover a place, let it soak into to you and take root. Take time to let it absorb you. Expect the unexpected as a gift. If you want to find that secret place, that off the beaten path, where tourist don't go... if you want the place that you dream about be it the cobble stones, the church bells, the croissants with butter filled happiness, the berets, the baguettes, the movie set imagery than come to France with your five senses as your guide. Trust yourself to find what you are looking for... follow your insticts, let your desire(s) be your guide.
If you want to be the one of few, and not one in thousands then go explore France in the countryside, in the middle of France.
A house in the French Countryside, we have one for sale....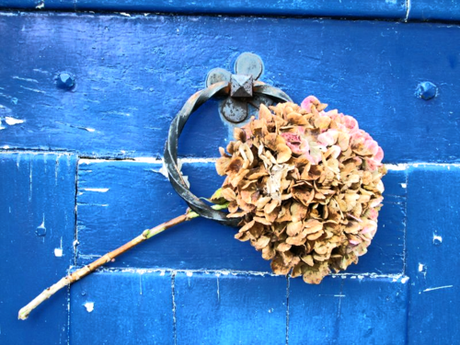 France. 
I love it.
Add your French favorites in the comment section.