I'm revealing the secret ingredients to my favorite brand of Catalonia Wine- MF produced by the Martin Faixó family in the heart of Catalonia>  unfortunately these secret ingredients are much harder to re-create than the secret to Catalonia Style Paella, but that is what perhaps makes the end result incredibly enjoyable.
1) Start with a 14th century building and lovingly restore it: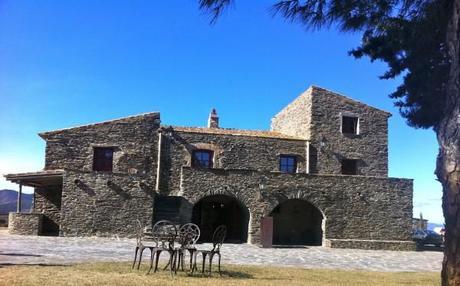 Mas Perafita a restored 14th century building housing the wine cellar.
2) Situate your vineyard in the middle of scenic Parc Natural Cap de Creus between mountains and the sea: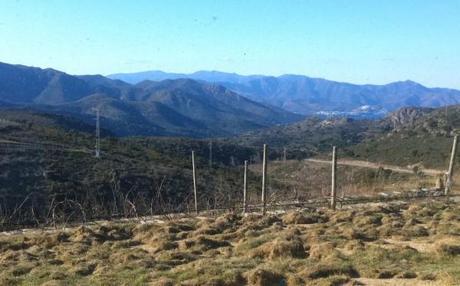 View of Parc Natural Cap de Creus surrounding Celler Martin Faixó
3) Be passionate about life, food and wine, selecting only the best ingredients, home grown wherever possible, entrenched in tradition: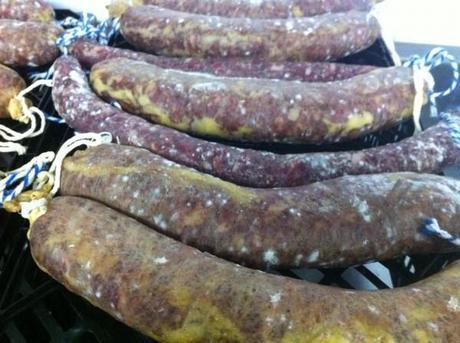 Local sausages that were later served as part of our lunch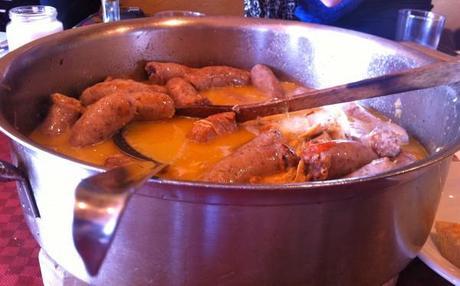 Our lunch made with local ingredients and served with a selection of MF wines.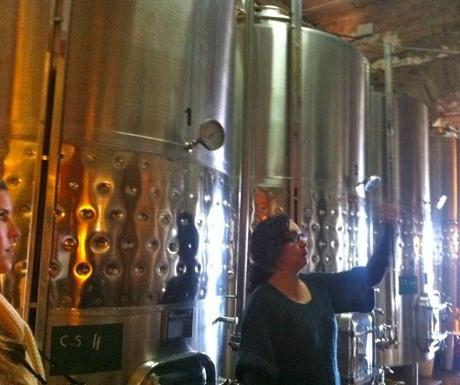 The Faixó family's passion for making high quality wine shined through in our wine cellar tour.
4) Provide a good home to the happiest dogs I've ever seen anywhere on the planet: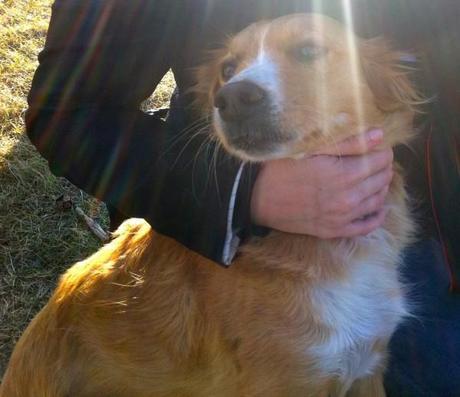 One of the happiest dogs on the planet at Mas Perafita.
5) Share it – MF wines is a family affair, and the Martin Faixó family know that Catalonia wine tastes best when served in the company of family and friends, ideally over a leisurely lunch or dinner: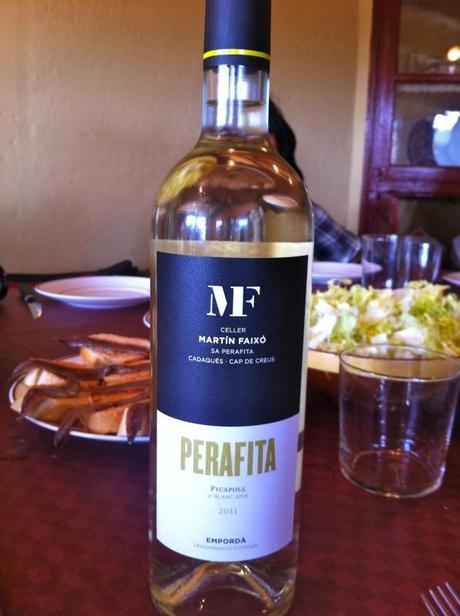 Wine cellar tours and tastings can be organized by appointment at Cellar Martin Faixó.  Also of interest is the Salvador Dali House Museum located just a 10 minute drive away in Cadaqués, the charming village of
Besalú
, located 60km east of Mas Perafita, and  Barcelona 165km to the south.
Disclosure:  Our visit was kindly hosted by the Martin Faixó family and organized through Charming Villas which provides luxury accommodations and personalized service in Catalonia.  As always all opinions expressed remain my own.
This post has been submitted to WanderFood Wednesdays where you can find more delicious food posts.