As we know, colored contact lenses can really change the way a person's whole face looks, and Selena Gomez has been eager to prove that lately. Selena's natural eyes are a dark brown, though she's been playing with some lighter colors recently and they all look absolutely stunning.
Recently, Selena showed up to AMA event with noticeably hazel lenses. Her eye makeup, rosy shades of subtle pink with a chocolate brown eyeliner, really brought out the hazel in her lenses. With her light complexion and dark hair, you may think those were her natural eyes if you didn't know any better. And that's exactly what colored lenses should do for you – if you're curious about copying Selena's look, consider your natural coloring to find a shade that will best suit you.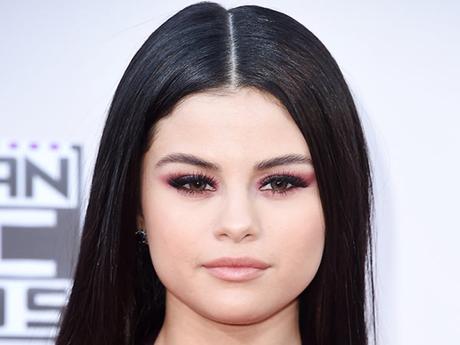 Her Instagram followers were absolutely ecstatic about her new, playful look. Recently, Selena has done a lot of experiments with colored lenses, and she's knocked them all out of the park with a killer makeup job. If you want to steal Selena's look, it's easier to copy than you may expect.Perhaps the biggest shocker was at the Victoria's Secret 2015 Fashion Show. While Selena isn't a stranger to these kinds of events, her eyes were certainly surprising. She wore steely gray-blue lenses, and they almost rendered her unrecognizable. These lenses were obviously full coverage, as you can hardly see any of the dark brown in her eyes showing through. With bronzed skin, a nude pink lip, and minimal eye makeup, the central point of Selena's look was definitely her lenses.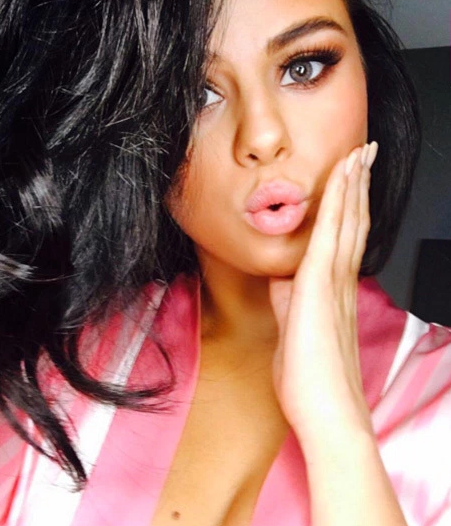 If you have dark brown eyes, you know how difficult it can be to find the right colored lenses. Always go for opaque lenses. Circle lenses can help blend away your natural eye color by extending the diameter of your iris, adding more of the desired color into your eye.
When trying out a new color, it's important that your makeup fits the occasion. Colored lenses will look vastly different with an intense or bright makeup job, and if you want your lenses to look natural, that's not going to work for you. Try going for a subtle look that will mingle well with the color of your lenses. Blue lenses, for example, create a harmonious contrast with soft browns, golds, and coppers. Green lenses work with warm browns, subdued violets, and soft plums. Hazel goes with lighter, cool toned neutrals, and for a pop of color, you can try cranberry, blush pink, and rust shades.
Overall, Selena's transformation with colored lenses wasn't magic. It was simply the combination of an excellent colored lens, and a very savvy makeup artist. The subtlety of the looks means they're easy for you to duplicate at home, where you can see just how dramatically your face transforms when you go for a colored lens. Never be afraid to experiment with fun colors. Look at how well it worked out for Selena Gomez!