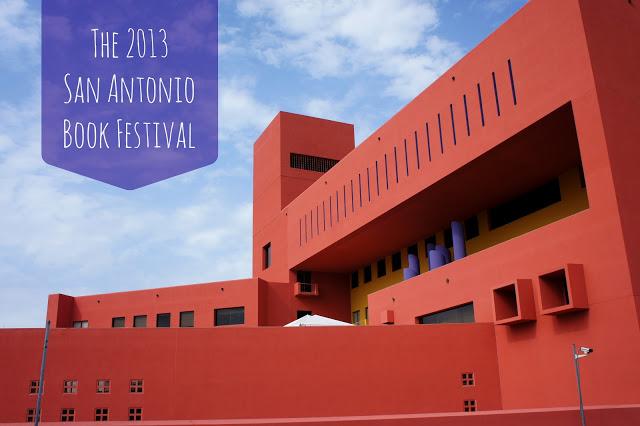 Determined to make as much of the San Antonio Book Festival as we could, we hurried over right after our basketball game to join in on the literary fun! The first annual San Antonio Edition of the Texas Book Festival happened a couple weekends ago, at the Central Library and this is how we spent our time there!
Bummed that we missed Carmen Tafolla, author of one of our favorite children's bilingual books, What Can you Do With A Paleta, we were happy to be just in time to see another favorite, Diane Gonzales Bertrand, author of Ricardo's Race. She was there to read her newest bilingual book, Sofia and the Purple Dress.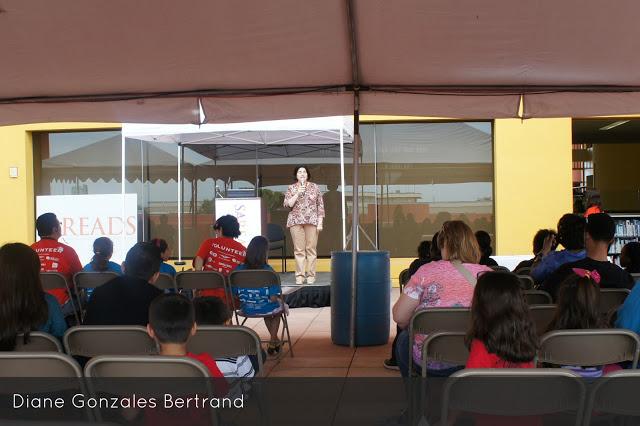 Diane read her story and explained the process of how a book gets written. After taking some questions from the audience, she made sure to leave some inspiration, letting the kids know that even they could become authors and illustrators their own books!
It was such a special day, because it is a rare occasion that you get to enjoy the view of the city from the 3rd floor terrace of the library!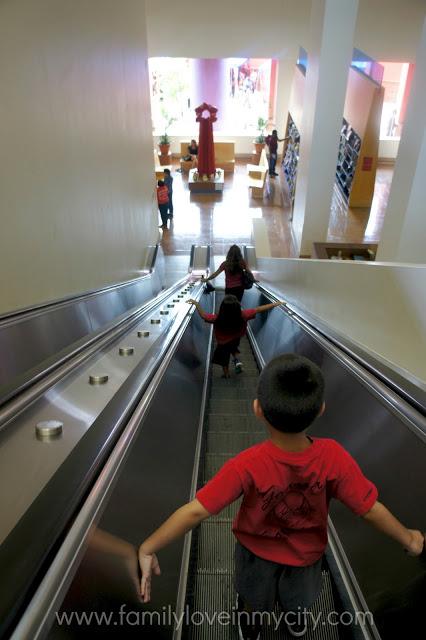 After, we explored the Scholastic van, which always graciously ends with a free book of your choosing, we went to the HEB tent of crafts and activities.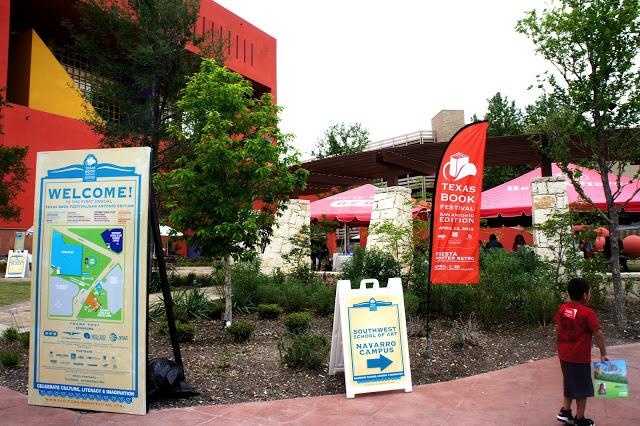 Made a milagro that was going to be sent to The White House,  with other wishes made that day.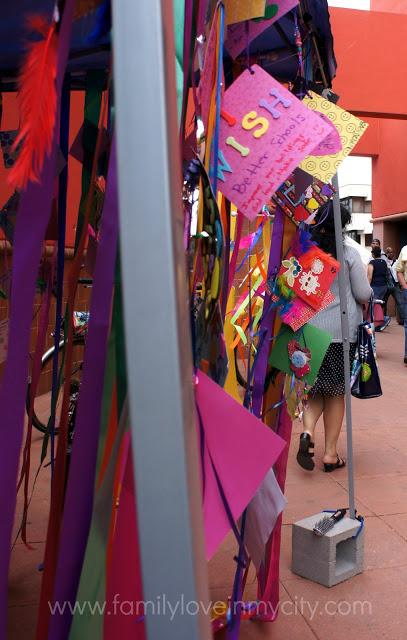 Then off to get a snack at the food trucks and to meet some friends and family in the outside of the Frost Garden of the Southwest School of Art.
We did get to see one more reading and I am so glad we decided to stay for the last for Chitra Banerjee Divakaruni.
She read her book Grandma and the Great Gourd: A Bengali Folktale. She stood close to the audience and engaged us with her storytelling. The folktale had a repeating line that the kids remembered and repeated along with the author. And at the end, included a little song verse that my children are still singing today!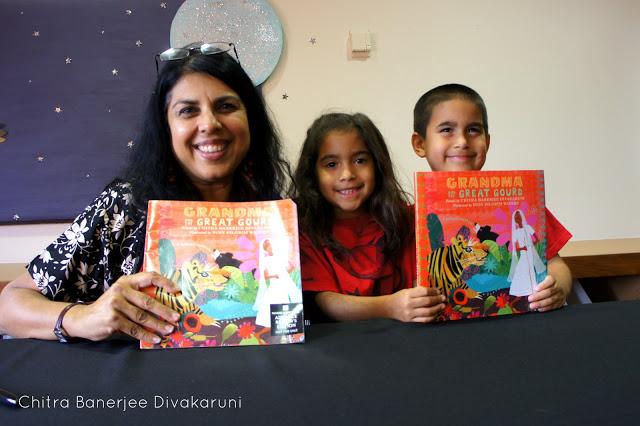 We purchased the book and she so graciously signed and took a photo!
There was so much for us to do at San Antonio Book Festival! And even 3 times as many things for  grown up book lovers to do, just in case you were wondering, the schedule is here. We had such a great time and walked away with some good books, sweet memories and a desire to go back for more! 
Mission accomplished!