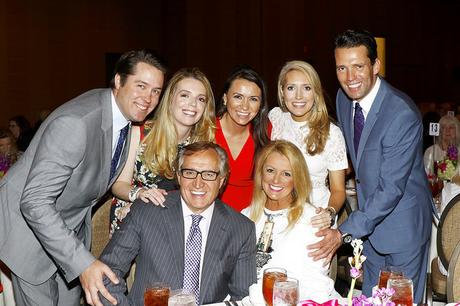 photos c/o Dana Driensky


The Salvation Army Women's Auxiliary Celebrates 25 Years of Giving With Style
by Dawn Mellon
Armed with clothing and accessories donated by Dallas socialites and public figures, including Lady Bird Johnson, Margot Perot and the friends she recruited to form The Salvation Army Women's Auxiliary of Dallas took to the catwalk in the first-ever Salvation Army Fashion Show and Luncheon some 25 years ago. They raised about $37,000, and they were thrilled. Fast forward and the fashion show and luncheon held on Monday, May 2 at the Omni Hotel in Dallas, chaired by Carmaleta Whitely Felton with Honorary Co-Chairs Myrna Schlegel, Kimberly Schlegel Whitman, Kari Schlegel and Kloner Krystal Schlegel, garnered an audience of nearly 750 women and is expected to raise more than ten times that of its inaugural year. While attendance has increased, the venue has changed, and professional models have replaced Auxiliary members, many things have stayed the course: the importance of the Auxiliary; its dedication to supporting the Salvation Army's mission, and the concept of enlisting donated clothing and accessories to serve another tour of duty. To honor Perot for the legacy she created, an award in the Auxiliary founder's name was established this year and presented by Perot herself to Betty Harlan, the Auxiliary's first president. Harlan received an enthusiastic round of applause from the audience, which included many of the original Auxiliary members as well as Former First Lady Laura W. Bush, Annette Simmons, Nancy Dedman, Charlotte Jones Anderson, Brill Garrett and Candice Romo.
Today, the Auxiliary boasts some 400 members and is under the direction of Karen Dealy who noted that the organization has raised more than $8,750,000 over the past quarter of a century to support The Salvation Army. Major Barbara Rich, associate commander for the Salvation Army DFW Metroplex, along with her husband, Major Jonathan Rich, commander for the DFW Metroplex, highlighted several ways in which these funds are used to supports those in need. They also attested that The Salvation Army is present in EVERY zip code in the country - a fact many in the audience found remarkable. In step with this year's theme, "Twenty Five Years of Giving With Style," the fashion show was a colorful mix of apparel and accessories punctuated by upbeat music with a bold and ever-changing background. Everyone in Dallas knows the excitement of a Jan Strimple fashion show and The Salvation Army Fashion Show is no exception.
To produce a show with the latest fashions at your disposal is one thing; but, to produce a cohesive show with random garments donated by women, retailers and designers throughout the Metroplex is truly amazing. And, proof of Strimple's talent lies in the feverish bidding that took place for the runway looks, which were available for purchase after the show and during the luncheon. Women also were placing bids on a dinner prepared by The Royal Chef Darren McGrady during the live auction moderated by Master of Ceremonies and WFAA Daybreak Co-Anchor Ron Corning; a piece of art titled "Salvation's Angels" that was painted during the luncheon by popular Cuban Artist Rolando Diaz; as well as various items available through the silent auction outside of the main ballroom.
But, perhaps the most exciting place to be last Monday was the Chic Boutique and Couture Closet, where attendees threw modesty to the wind and began trying on designer bargains - some new, some gently-worn, all donated, and all heavily discounted - outside of the overfilled dressing rooms. The Chic Boutique's first chairperson, Barbara Charlton, was shopping and encouraging others to swoop up pieces with labels that read Escada, Roberto Cavalli, Carolina Herrara and Nha Khan, to name a few, while the current Boutique partners, Nerissa Von Helpenstill and Dustin Holcomb from TOOTSIES, and Couture Expert Ken Weber from Vintage Martini, delighted in the fashionable chaos. From all accounts, it appears that everyone involved in the fashion show and luncheon fulfilled The Salvation Army's mission of "Doing The Most Good."
The Salvation Army, an international movement, is an evangelical part of the universal Christian Church. Its message is based on the Bible. Its ministry is motivated by the love of God. The Salvation Army's mission is to preach the Gospel of Jesus Christ and to meet human needs in His name without discrimination. For more information on the Fashion Show & Luncheon or Auxiliary membership, visit http://www.sawadallas.org.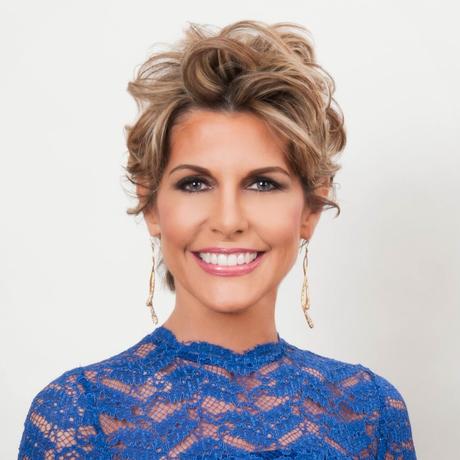 Referred to as The Savvy Stylist, Dawn Mellon is based in Dallas and is best known for her work with high-profile business men and women as well as national and local celebrities. A cancer survivor herself, Dawn's passion lies in supporting philanthropy through fashion. Read more of Dawn's work at http://dawnthesavvystylist.com.