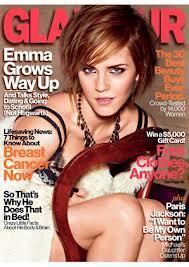 The fashion industry is a constantly revolving door that allows trends to go out and then come back in big way.  Retro styles are emerging on the scene in clothes, accessories and makeup. I really noticed these new trends as I read this month's issue of Glamour Magazine. Their "Fashion/31 days" piece looked like a full page poster collage, of funky 50's numbers, rocking 80's combo, with some 90's prep thrown in there. And as I continued to flip through the pages I went on to see models wearing things that I could probably find in my mom's closet or local goodwill, and I must say that I finished this issue of Glamour filled with inspiration on how to do a little revamping to my closet and beauty routine.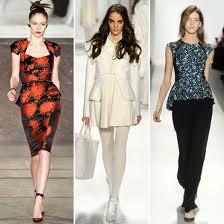 http://gogreenamericatv.com/5-fashion-trends-for-fall/fall-2012-runway-trends-peplum/
If you are like me, you are probably looking for the most affordable way to try out these new or "old" fall trends that are in all of the fashion magazines and blogs. Well here are a few tips to help you get started.
1.Start with your own wardrobe: It's always best to look through your closet before you begin shopping for a new season or attempt to run with a new trend. Most of the time you will realize that you may have something in your closet that could be complintary to your new wardrobe. And, in the case of seasonal shopping you can convert a summer dress into a fall dress with a bomber jacket or a cardigan. The rules above also apply if you are able to raid your mom's closet(half of my funky shirts come from my mom's closet)
2.Think Thrifty: Yes, I mean go to your local thrift stores!! The fantastic thing about retro stlyes being "in" today is that you can find a lot of reasonably priced items at your local thirft stores and consignment shops. While I peruse at various thrift stores and fairs for everything from accessories to room decorations, I do not claim to be a thrifting guru. However, I would recommend any beginner in thrift to check out the blog "Goodwill Huntingg."
3.Start with the Basics: I am not ashamed to admit that a good chunk of my basic wardrobe comes from Old Navy, in fact I love Old Navy! This store is an awesome place to start to get your basics for any season or new wardrobe. You need a store that allows you to by pieces that are on trend, but can possibly be carried into another season. You can also check out stores like Target and Forever 21.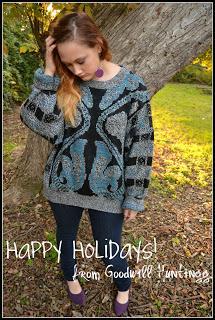 http://www.goodwillhuntingg.com
If you follow the rules above you should be well on your way to starting your fall classic and retro wardrobe. Saving money at the beginning of the wardrobe will allow you to spend money on other things, like a new pair of shoes. Happy Shopping!