Like many gardeners I take great joy in seeing butterflies, moths and other pollinators enjoying my garden. This year in particular since taking delivery of a hive of bumble bees I have been thinking even more about making sure I have planting that is attractive to pollinators. When I saw the new book from Jane Moore 'Planting for Butterflies, a growers guide to creating a flutter' I knew that this was a book I would be really interested in. I have not paid for the book but my words and opinions are as ever my own.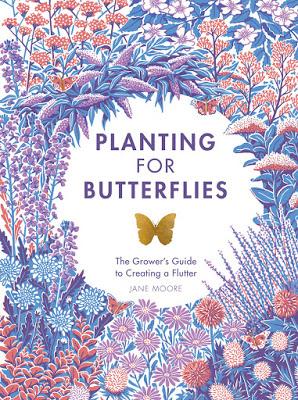 Jane tells us that here in the UK we have 59 species of butterflies most of whom are natives. In the US apparently they have 525 native species and I suddenly have butterfly envy. No matter how many species we have they are all precious and important pollinators.
This book is truly a fascinating read. I loved the chapter about ten important facts to know about butterflies, I did know they did not eat but I did not know they had poor eyesight. Caterpillars do eat however; as many of us gardeners know that a Cabbage White butterfly caterpillar will decimate brassicas. I love seeing the butterflies flit around my cabbages despite knowing that munching will ensue. Some butterflies favour specific plants such as the Holly Blue, whilst others are more eclectic in their tastes. Jane then goes on to tell us what we can do to garden for butterflies and that even a small space is an important space for butterflies and moths to move through our urban spaces. The book contains a guide to common butterflies and moths we might see and also plants that they love. There is so much more in the book that I will leave you to explore, but I found it very informative and useful. I also loved the illustrations throughout the book by James Weston Lewis. It is a beautiful book to read and look at. I know I will be considering creating a flutter as I choose plants for my garden in the future.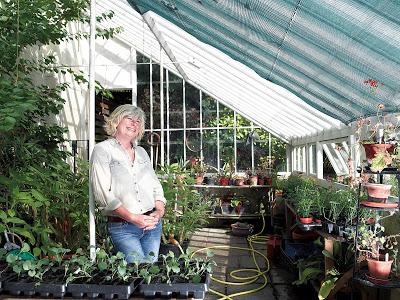 Jane also very kindly agreed to answer The Questions.
Who are your garden heroes (no more than three)
Chris Baines - I first heard him speak before I became a student and I'm re-reading How to Make a Wildlife Garden again at the moment. So inspirational and a major influence on making me see the garden as an extension of nature.
Piet Oudolf and Isabelle von Groeningen (I'm counting them as one, cheekily) are both great exponents of perennials and the natural style of planting.
William Robinson for breaking the boundaries at Gravetye Manor and fathering modern gardening - and gardening journalism - as we know it.
What makes a perfect day for you?
In winter, a walk around the Stourhead lake followed by lunch and a pint at the Spread Eagle.
In summer, a wander around Gravetye Manor followed by lunch in the restaurant, but I need to save up for that treat.
Planting for Butterflies by Jane Moore is published by Quadrille