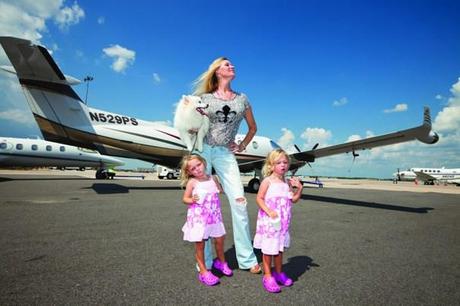 For her debut feature film, documentary photographer Lauren Greenfield introduces us to one of America's wealthiest men, billionaire timeshare tycoon David Siegel. When we meet him in 2007, he is busy building his second home and coincidentally, America's biggest house: a 90,000 sq. ft palace, equipt with 30 bathrooms, 11 kitchens, 2 cinemas, 2 tennis courts, a health spa and much, much more. He says; 'It's like Versailles and Vegas put together'. The gross excesses of capitalism don't get any bigger than this. But this is much more than just an episode of MTV's Cribs, this is a recession story and a look at the American dream gone bust. As David says: "This isn't a rags-to-riches story, it's a riches-to-rags one".
When we meet 77-year-old David Siegel in 2007, he doesn't show any signs of slowing down. Sitting on his throne, he boasts about his most recent timeshare property to be on the market, the PH Towers Westgate in Las Vegas. The 52-storey blue glass fronted skyscraper is the largest vacation ownership building in the world. However, just months after its opening, America is hit by the worst recession in 50 years, and Siegel is forced into near bankruptcy.
For his wife and 8 children, this lifestyle change comes as quite a shock. However, blonde, bronzed, botoxed, ex-beauty queen Jackie Siegel, 46, still spends money as if her finances were just a game of monopoly. Jackie is a gem for the cameras, parading around in furs, throwing around her bouncing plastic breasts as she goes. She admits: "it took a while for me to fall in love with my husband," and for David the feeling is mutual, describing his third wife as another money-sucking child. However, their (albeit relative) financial crisis pulls the family together, and we see the real-life struggles of a family as if they were any other, after all, they still use the drive through at McDonalds, even if it is in a limo.
As we watch his business empire crumble, and half-finished Versailles palace be repossessed by the bank, David Siegel looks as if he's about to give up and turns into a bit of a mean beast. Understandably, he's now suing director Lauren Greenfield for defamation. However at the same time, his wife Jackie is lapping up her new found film star fame attending all the film's premieres.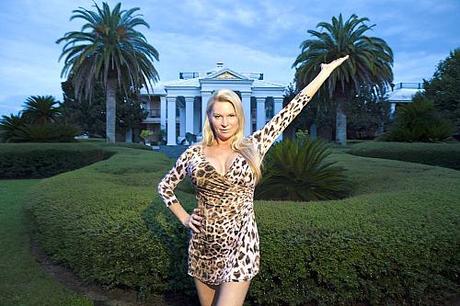 If you can stand looking at cast amounts of vulgarity and greed, then there are some insights into the collapse of the American dream in modern times, or at least some priceless comedic moments for your entertainment. It's disgusting, but utterly mesmerising essential car crash TV viewing.