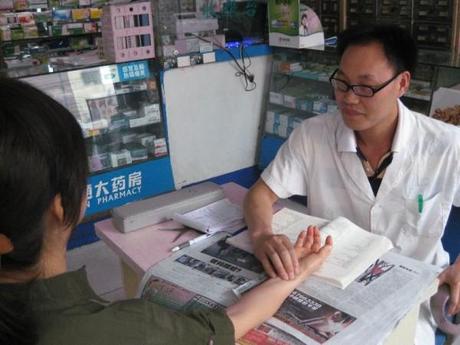 "A smile will gain you ten more years of life." - Chinese Proverb
China's flirtation with an experimental blend of communist-come-capitalist society is one of the most discussed topics of the 21st century . The cultural differences between Chinese and Western society are an increasingly discussed theme in today's academic and media landscapes and . With its increasing prominence on the global stage, this land of no-longer sleeping dragons is making people consider more and more just what and who is China?
Having recently visited Hangzhou, China for a three week period over Easter, I feel I am a little closer to answering this question. Below I will set out my recent experience of attempting to undergo medical examination in both my home country of the United Kingdom, and my chosen host country; China. Finally I hope that I will be able to add some years to your life, as the Chinese proverb that begins this essay states, as I certainly added many to mine.
In the United Kingdom
As part of my application to study Mandarin intensively for a year at a Chinese university in September 2013, I needed to complete my first ever physical examination. Under the advice of my own universities international office, I contacted my local doctor to book an appointment. I was pleased to hear back from the beloved and ever efficient National Health Service (NHS) that a slot was free that very week.  Due to the forms nature of only wanting basic information such as height, weight and a yes/no system for questions such as has the patient ever had aids, I fully expected my family doctor to quickly sign it off.  I was dismayed upon speaking to him, that no, despite my perfect state of current and for that matter historical state of health, he couldn't sign the sheet without first being paid over £100 and even then he wouldn't be able to do it for another 3 months until he had a "examination slot". Leaving somewhat dejected I booked the slot for 3 months down the line, and started to plan where I would find the money to afford the procedure.
It would take a few days for it to occur to me, that perhaps the best place to get a medical examination form for a Chinese application pack, would be in China!   Luckily the next week I was due to fly out to Zhejiang University, as part of a 3 week Easter  'Study China' program.
In the Middle Country
Having suffered a horribly delayed flight to China, I finally touched down 2 days after leaving England.  Despite particularly severe jetlag, I resolved to get my examination booked as soon as possible, with only having a small window of opportunity.
I enlisted the help of Tian, a Chinese student volunteer, on my second day and ventured out to the hospital. Gladly my companion spoke both fluent Mandarin and English, and despite my doubts he assured me there was no need to book an appointment and that I would be seen straight away.  Having been told I was on a 3 month waiting list back at home, my national pride dictated that I didn't completely believe I would be seen straight away, but I decided to give it a go anyhow.
On arriving at the hospital I paid 15 yuan (around £2) to a receptionist and was given a little red ticket. Myself and Tian found the appropriate floor for my examination, where he proceeded to argue with a doctor who was already surrounded by shouting patients. On thrusting my forms at her for the 5th time she decided to lead myself, Tian , and the other clamoring patients into a "private room". Here , with the audience of around 15 fellow Chinese patients , she instructed me to remove my shirt and to lie down.  Obviously this struck me as a little bizarre, being use to the completely sterilized system of the UK, I couldn't help but laugh as she performed an ECG on me .  Despite the weirdness of the situation nobody else, whether health professional or random interested observer seemed to bat an eye lid. And so the rest of the examination continued like this, Tian whisked me off to another room, argued with a doctor, who then gave me an x-ray or some other test.
Having been in the hospital for around 45 minutes my examination was complete. Unlike the basic medical on offer back at home, I had finished nearly a full examination including ECG, X-ray, Blood Test and MRI scan.  Tian told me that all that we needed now was for the overseer to check the form and put the final signature on it.  After another brief argument the Overseer scrutinized the form intensely, before finally signing and stamping it.
I was overwashed with relief, I had survived the Chinese hospital, I had completed a full medical under the watchful eye of not just health professionals but a large number of random patients, and had developed an intimate bond with Tian that can only come upon seeing another man be poked and prodded pretty much everywhere humanly possible. Only upon realizing that I had actually failed to fill out any of the personal information at the top of the already stamped complete sheet, and so essentially could have written anyone's name and passed it off as there medical , was my delirium somewhat punctured. No matter, I showed Tian who just laughed and helped to fill in my name, sex and attach a passport photo.
Conclusion
I came away from this experience with a whole different outlook on the efficiencies the two respective health care systems. Both have their strong points: the U.K's level of standard , China's ability to get things done. Both have their weaknesses: China's lack of standards and the U.Ks lack of ability to get things done. It is beyond the scope of this essay to say which is the preferable, but what I will conclude is this; my mind is the more open thanks to the rich contrast.
What and Who is China? Well in my experience China can be whatever you want it to be and for me that was a physical examination and a whole lot of smiles! (And how often can you do you get to conclude an essay with that sentence?)
——–
Pacific Prime believes in investing in the education of our future generations and has an ongoing program of scholarships in hopes of doing this. Recently, we provided students with the chance to receive USD $1000 by submitting an essay based on health, travel, diversity, education or all of the above. Three individuals were selected to receive the scholarship and over the next few weeks we will be posting the winning essays.
This winning essay was written by Jack Davies, a recently qualified secondary school teacher from England. Jack has immersed himself in Chinese culture and will use his scholarship prize to put towards his education studying Mandarin at Zhejiang University.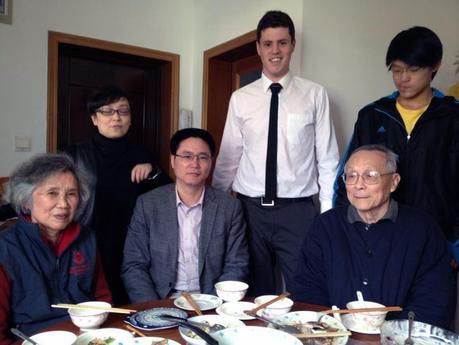 Be Sociable, Share!