If there is one thing that every woman should always prioritize, it's their health. Prioritizing your health is the same as prioritizing your love ones. Keeping yourself healthy will make you run the world much better. Being young doesn't mean you can't get sick or far from it because everyone is at risk. You don't want to learn it the hard way, especially when seven Filipino women die of cervical cancerevery day.
Cervical cancer continues to be a major threat for Filipino women. It is the second leading cause of cancer deaths among Filipinas. What's worrisome is that two in three Filipinas diagnosed with cervical cancer may die within five years. Since culturally, Filipinas are known to be caring and selfless for others but tend to dismiss concerns about themselves, those who may have contracted cervical cancer may have been diagnosed at a late stage, when the chances of recovery are slim.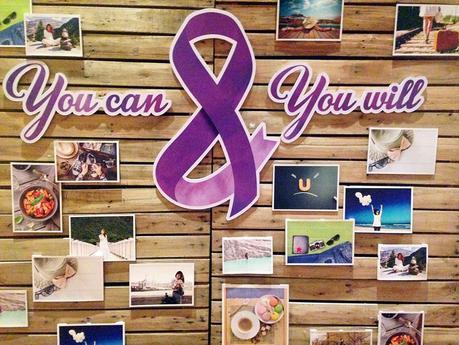 In celebration of Cervical Cancer Awareness Month, research-based pharmaceutical company GlaxoSmithKline (GSK) furthers its advocacy to increase cervical cancer awareness efforts with the Power Over Cervical Cancer "You Can & You Will" campaign.
The campaign aims to encourage Filipinas to realize that they have the power to protect themselves and their dreams-simply by consulting their doctors and asking about ways to prevent cervical cancer.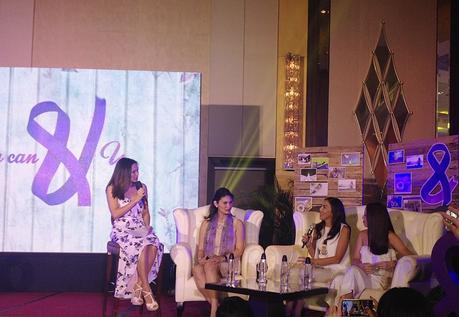 To know more about Cervical Cancer, here are some of the important things every woman should know.
Persistent infection with the cancer-causing HPV type is the necessary cause of cervical cancer. Persistent HPV infection together with the presence of any of the identified risk factors (i.e., smoking, early first sexual intercourse, multiple sex partners, have given birth for multiple times, long term use of oral contraceptives, and weakened immune system or presence of HIV) increases the chance of a female to develop cervical cancer.
Sexual intercourse is the primary route of transmission of genital HPV infection, but penetrative sex is not required for transmission. The HPV virus may be passed on from one person to another through direct genital skin to genital skin contact during sexual activity.
Cervical cancer has no signs and symptoms in its early stages. It the event that symptoms will occur, the following may be expected: irregular bleeding between periods or abnormal vaginal bleeding after sexual intercourse, back, leg, or pelvic pain, fatigue, weight loss, loss of appetite, vaginal discomfort or odorous discharge, and a single swollen leg. There may be other conditions that would present with vaginal bleeding; hence it is best to consult a doctor when any of these symptoms appear.
The HPV vaccine is recommended for females 9 years old and above. For females 15 years old and above, the schedule is 0,1,6 months.
The price of the HPV vaccine may vary depending on the access points - hospital, doctor, government, and other healthcare institutions. It is best for the patients to consult with their doctor.
There is value in vaccinating males with the HPV vaccine with the objective of protecting them against diseases caused by HPV such as anal and penile cancer. There is no robust data supporting the administration of the vaccine to males will prevent transmission of the HPV to females.
"The power to protect yourself from cervical cancer is in your hands, and NOW is the best time to consult with your physician and have yourself screened," Dr. Manio stated.
GSK remains true to its commitment of increasing access to preventive healthcare through its initiatives to improve access to information through its disease awareness efforts.
To know more about cervical cancer, visit the Power Over Cervical Cancer Page on Facebook ( www.facebook.com/POCCPh ) and the Pangarap Mo, Protektado page on Youtube ( ) containing information and short films conveying how protecting oneself against vaccine-preventable diseases is one important step in the achievement of one's dreams. www.youtube.com/ProteksyonPortal


BLOGLOVIN | FACEBOOK | TWITTER | INSTAGRAM