Partnerships between the public and private sectors continue to gain popularity as government entities try to gain private sector efficiencies on large projects and initiatives. Similarly, those responsible for law enforcement and homeland security have recognized the need to work with the private sector when looking for ways to balance increased security with facilitating trade.
According to a 2006 GAO Report on Critical Infrastructure Protection:  The nation's critical infrastructures and key resources—including those cyber and physical assets essential to national security, national economic security, and national public health and safety—have been and continue to be vulnerable to a wide variety of threats. Because the private sector owns approximately 85 percent of the nation's critical infrastructure—such as banking and financial institutions, telecommunications networks, and energy production and transmission facilities—it is vital that the public and private sectors form effective partnerships to successfully protect these assets.
One area where there has been significant progress in recognizing the importance of Public-Private Sector Partnerships is supply chain security. Last year, the White House announced its National Strategy for Global Supply Chain Security.  This initiative recognizes that much of the global supply chain is owned and operated by the private sector; therefore, a successful supply chain security strategy will depend on the U.S. Government's ability to work with other stakeholders.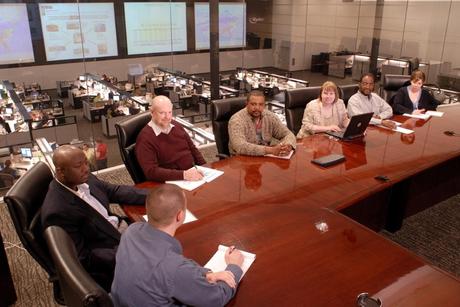 In today's security environment, success hinges on working with stakeholders to share information, best practices and discuss threats. Private sector security professionals need to reach out to the public sector and share ideas and experiences in order to ensure policy makers understand the issues that are important to business. Likewise, the public sector can share information and resources that aren't entirely available to the private sector. Through this sharing of information, companies can engage their front line employees who are often in a position to recognize and report suspicious activities.
When it comes to security, Public-Private Partnerships come in a variety of forms, and exist at all levels of government.  Companies can choose to get involved directly with these various programs or indirectly by working with the associations that represent their industries.  In fact, an effective strategy probably involves a mix of these two methods.  Some examples of security-focused Public-Private Partnership Programs include:
U.S. Customs-Trade Partnership Against Terrorism (C-TPAT);
Canada Partners in Protection (PIP) Program;
The U.S. State Department's Overseas Security Advisory Council (OSAC) and country council engagement;
Infraguard, a collaborative effort between businesses, academic institutions, the FBI, state and local law enforcement agencies;
Domestic Security Alliance Council (DSAC), a partnership between the FBI, the Department of Homeland Security and the private sector aimed at protecting the critical infrastructure of the U.S.
In addition, a number of industry and sector association programs are available for collaboration with the business community.  These include:
Information sharing and analysis centers (ISACs), created to gather and share information both to and from the private sectors and the federal government.  ISACs are sector-specific and include Agriculture and Food, Banking and Finance, Energy, Transportation, Supply Chains and many others.  An internet search for your sector will provide information for getting involved.
U.S. Chamber of Commerce Supply Chain and National Security Committees.
There are also informal ways companies can build relationships that can facilitate information sharing.  In the past, Ryder has hosted two border security conferences – one focused on the U.S.-Mexico border and one focused on the U.S.-Canada border.  These conferences brought together representatives from the U.S. Department of Homeland Security and its component agency, U.S. Customs and Border Protection, as well as representatives from law enforcement and business partners in those countries to discuss emerging threats.  Events like these allow companies to strengthen their relationships with government agencies and law enforcement and to keep the lines of communication open to help identify security situations and to discuss appropriate responses as they arise.
When getting involved with Public-Private Sector Partnerships, don't be surprised by competing priorities.  Remember, the private sector is motivated by innovation and efficiency and is inherently risk-taking.  The public sector is charged with safety and protection and is motivated by stability and predictability.  None the less, neither side works in a vacuum.  The private sector recognizes that good security is critical to sustainability and the public sector understands that business cannot be halted in the name of security.  Finding the right balance is at the heart of Public-Private Sector Partnerships.
Written by Bill Anderson.
Bill Anderson is Group Director of Security & International Safety for Ryder System, Inc.