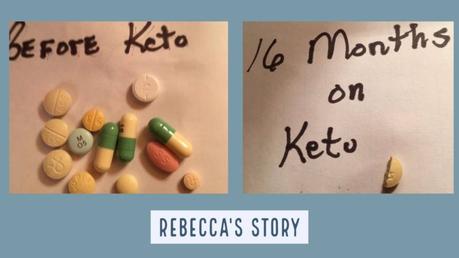 Sometimes a picture says more than a thousand words, as is the case with the one above that was posted in a low-carb group. It clearly demonstrates the power of a strict low-carb diet.
Keto often leads to vast improvements in blood pressure and blood sugar. But that also means that it is very important to carefully adjust any related medications. You can read more about this on the following pages:
Get started
Do you want to try the same thing? Sign up for our free 2-week keto low-carb challenge!
Alternatively, use our free low-carb guide, or for maximum simplicity try out our new low-carb meal planner service - it's free to use for a month.
PS
Do you have a success story you want to share on this blog? Send it (photos appreciated) to andreas@dietdoctor.com, and please let me know if it's OK to publish your photo and name or if you'd rather remain anonymous.
Support
Do you want to support Diet Doctor and get access to bonus material? Check out our membership.