For those of you participating in the Post Card Art Project I wanted to share a little bit about where your collaborators are.  The map below plots all the locations where the post cards were sent.  Pretty cool. The following states/provinces are represented:
Alberta Canada Arizona USA Colorado USA Connecticut USA Illinois USA Iowa USA Manitoba Canada Maryland USA Massachusetts USA New Jersey USA New Mexico USA New York USA Rhode Island USA Texas USA Vermont USA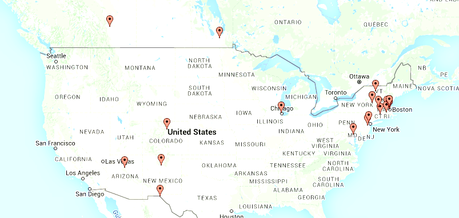 The post The Post Card Art Project Artists appeared on Andrew Furst.