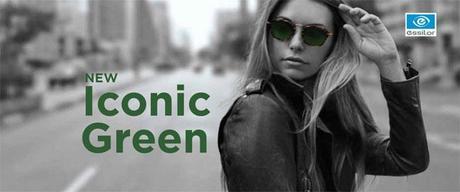 An emblematic colour has come to stay in our optical shops this season. Mythical Green is crowned as the colour which has been an authentic success in the most famous brands around the world and we are aware of this unstoppable tendency in Optical H. In particular, regarding the bet on the Crizal Transition lenses from Essilor, whose main goal is based on rejuvenating the trademark. As well as increasing the photocromatic lenses effect toward a younger public, without giving up their style.
Mythical Green Transitions VII is a unique product that enjoys a registered scientific techonology, contributing from an updated colour, beside new experience of contrast for customers focused on using photocromatic lenses. A lens designed to show a visual protection system, in which the lenses are made lighter or gotten dark according the power from the dangerous ultraviolet light. Some of its features are:
Photocromatic lenses are used for outside or inside.
Providing an excellent protection against damaging UV.
Offering a perfect combination adaptable to any situation: visual quality and daily defense, giving the best comfort for the end-user.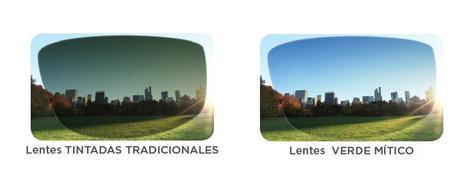 Moreover, thanks to the techonology that Chromea 7 uses for the lider brand in production and ophthalmic lenses Essilor design, the lenses Transitions VII are more sensitive in certain situations, more reactive to indirect light and even, it darkens in warmer outdoor conditions. To sum up, the new green Criztal Transition VII lenses provides a better vision and a more realistic colour perception with a superior quality.
An unbeatable visual cocktail, for who usually wears glasses, that combines a necessary visual protection against unhealthy ultaviolet lights, beside a clear trend nowadays, carried out by the fresh Mythical Green.