Dear broadband, *clears throat to sing* how do I live without you~?
So our internet has been down for the past two days and it is driving us insane. But because I am flying off for a holiday this weekend (whooooohooo), I've decided to tether to my precious mobile broadband for a quickie post tonight to show you none other than... my mini halloween collection based on the movie - Coraline!
Oops! Missing a family shot because it slipped my mind so let's just jump to individual swatches shall we?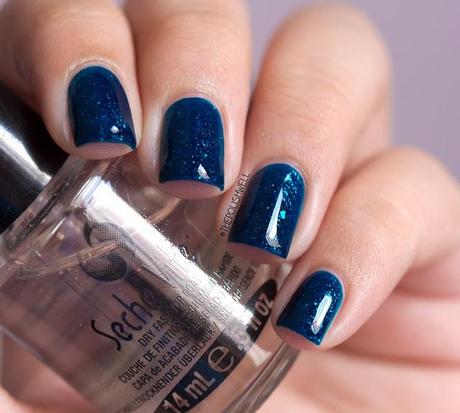 Coraline.
A deep blue jelly with a slight green tinge filled with turquoise sparkles and blue-green flecks for the spunky blue nails that Coraline sports. I love the depth of this but be warned - it is a stainer.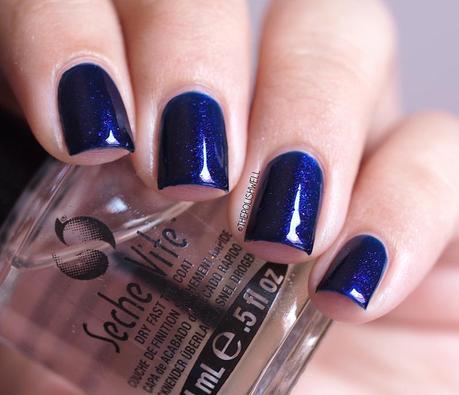 To the Other World.
A mysterious and inviting deep blue with blue and purple sparkles that give it a glow-from-within look. This was inspired by the tunnel to the other world - when the other mother was still playing nice of course. One of the more glowy blues that I have in my collection. I wore this as a full manicure once and received quite a few compliments - even my sister thought it looks good and she rarely compliments my frankens ;)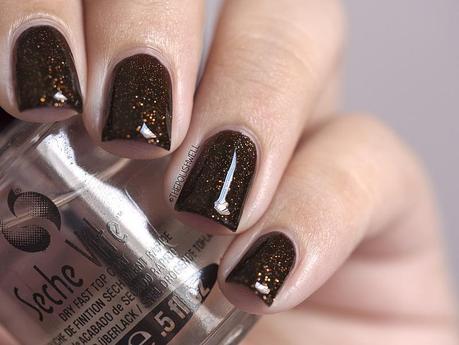 Let Me Go!
A mix of gold sparkles in various shades buried in a rich dark chocolate base inspired by the tunnel when Coraline tries to escape. I do love myself some dark browns especially during this time of the year <3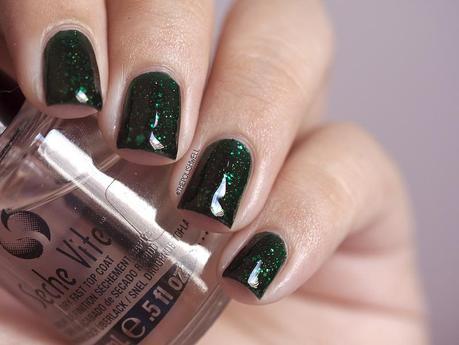 Evil Witch.
For the other mother of course. A deep green jelly with a mix of green glitters and delicate gold sprinkles. I have been meaning to mix a good green for ages but never really found the right color mix until recently. Can you tell that dark greens are my weakness?
Hmm... perhaps these are not as halloween-y as I'd hoped it would be. Nonetheless, these colours are very wearable any time of the year and that's always a plus in my books ;)
Interested? Here's the release info:-
I will be accepting pre-orders for this collection from Sunday, 13 October, 9am SGT to the following Sunday 20 October, 9am SGT. 
Only available in 12ml sizes at US$10 each
Limited edition - will not be restocked in the foreseeable future
Shipping at US$6 + US$1 for each subsequent (SG - flat rate of US$4)
Link to pre-order form: https://docs.google.com/forms/d/1MZdJZ4_qmM7ywfNjGuU3OVdNH_Oze7TtiDQo9mVtJEQ/viewform (will only be activated during the dates and times stated above)
If you have an outstanding pre-order with me, please add a note in the remarks field and I will combine your orders for you. 
Other colours that will be made available: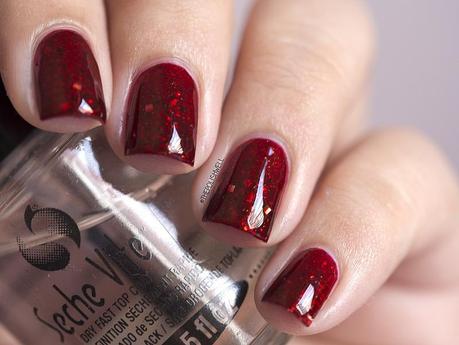 Wrath
. (re-release)
Finally... after what seemed like ages, I am finally able to recreate this popular shade from my first collection. A vampy blood red jelly filled with red, gold and black glitters of various shapes and sizes. You likey? ;)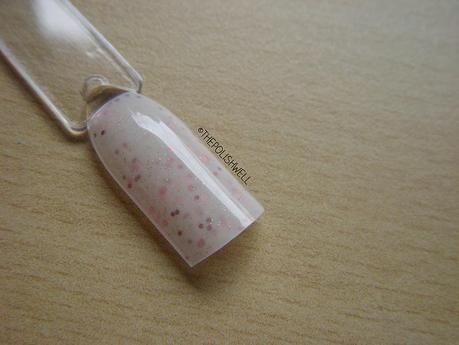 Rose.
A delicate white jelly filled with pink glitters in two shades and a sprinkling of tiny gold sparkles. Inspired by Lee Hi's song of the same name (you
need
 to listen to it - it is hauntingly beautiful). A random bout of inspiration that turned into a shade that I really love.
Yup! That's all from me for now. I need to get myself some rest before my holiday!
What do you think of these colours? Did any catch your eye? :D