I was invited to attend Magnum SA's Pink and Black launch party last week. Of course I was there. Ice cream launch? No brainer! With the promise of an afternoon of decadence and glamour at Shimmy Beach Club (including pink and black manicures, goodie bags and a cook-off between two Cape Town culinary schools) how could any self-respecting ice creamaholic refuse?
So I booked my sister to be my +1 and off we went on Wednesday dressed in the required pink and/or black.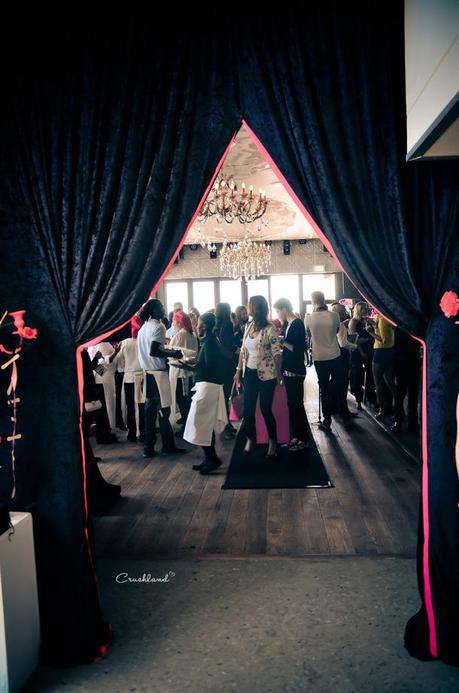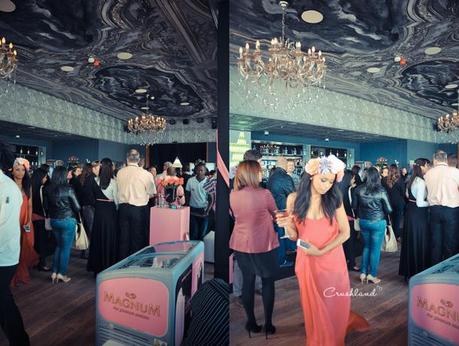 Bonang M glamourously flitting around.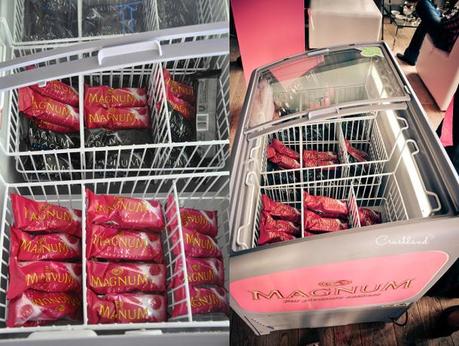 Bottomless ice cream. Can you believe I only had one?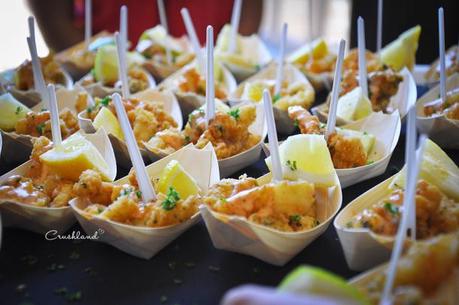 Calamari boats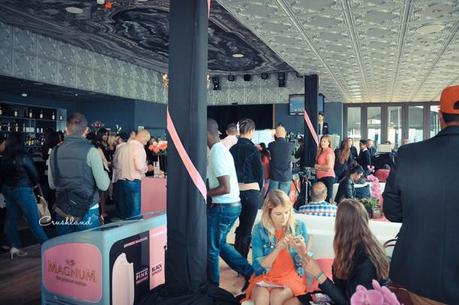 Everyone getting ready for the Twitter auction.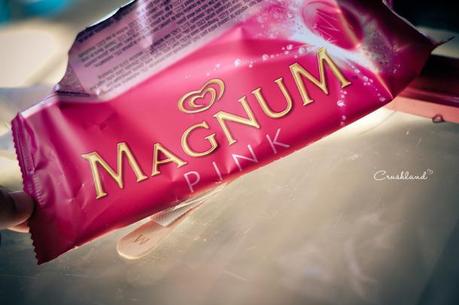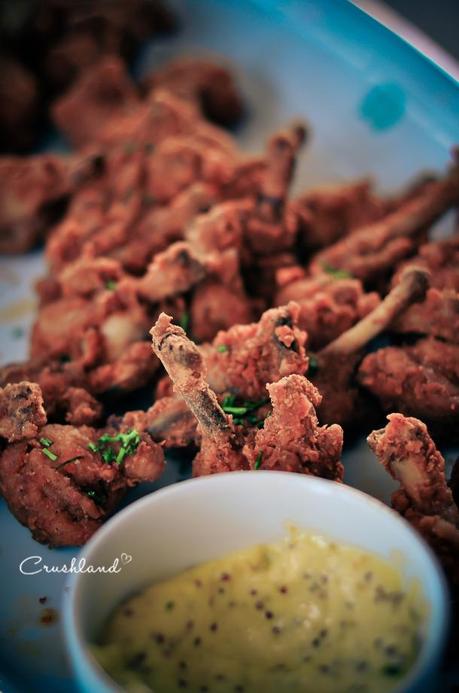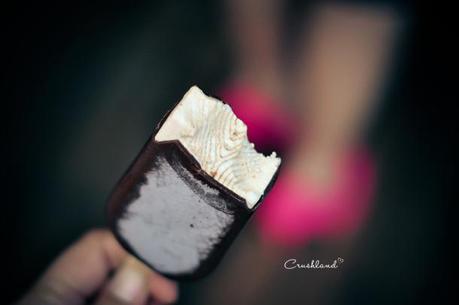 Now some more about the guests of honor. Black is a sultry cream flavoured ice cream with espresso ripple covered in dark chocolate (my favourite).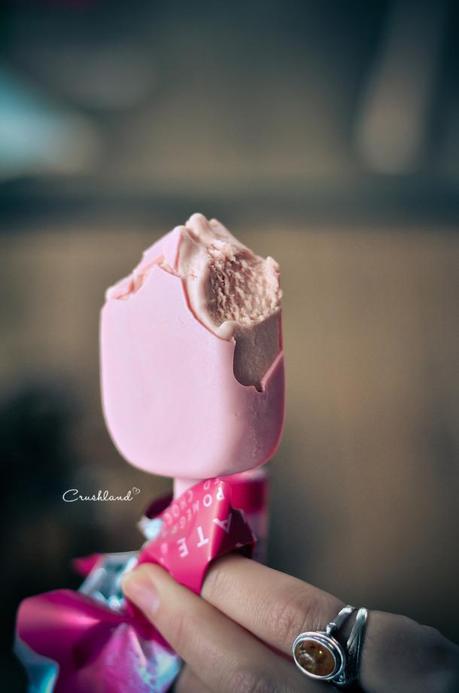 And pretty Pink is pomegranate flavoured with pink chocolate. This is a lovely summery flavor if you're not that into the darkness of coffee and chocolate.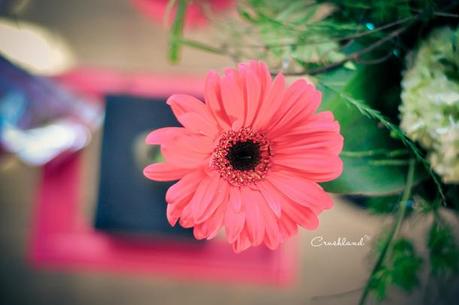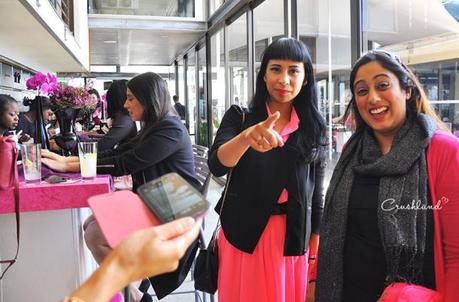 Manicure area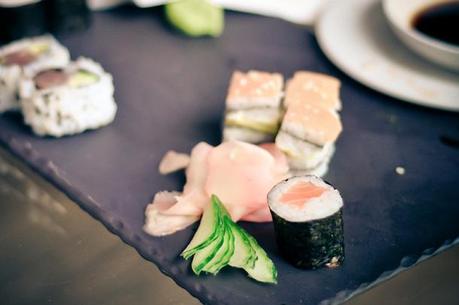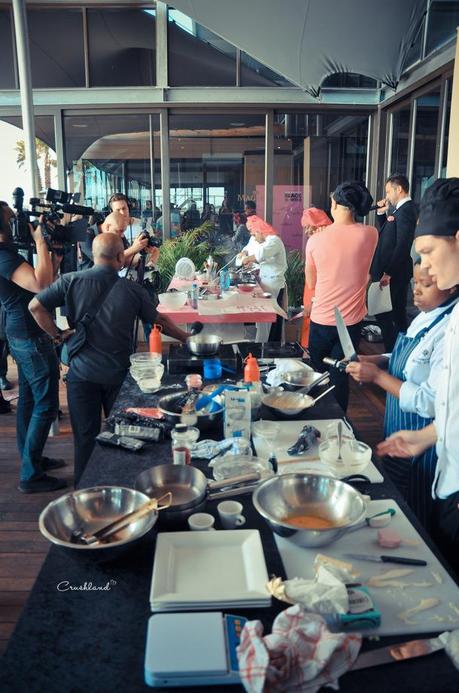 Next was the cook off between two culinary schools, Capsicum Culinary Studio and The International Hotel School, who created some strange and wonderful things with the ice cream.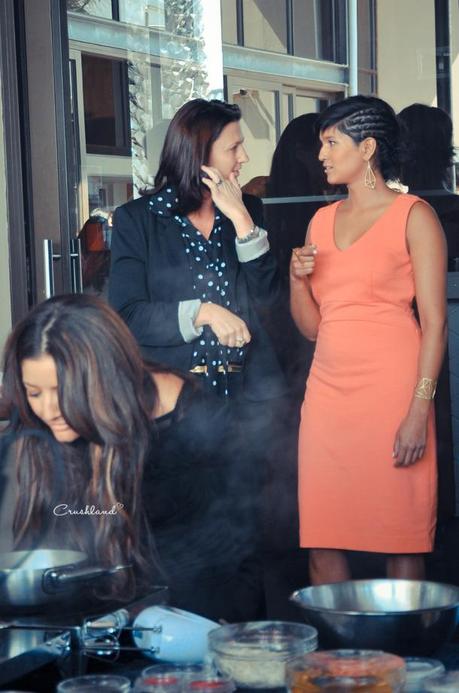 Meet the judges: Sam Taylor (Freshly Blogged winner), Kamini Pather (Masterchef SA) and Jeannie D.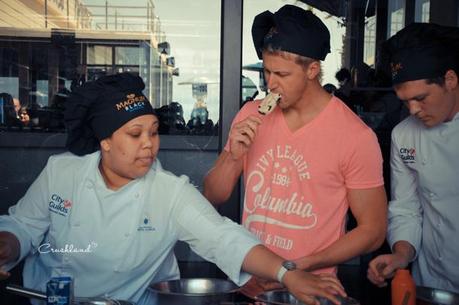 Gareth Cliff, but I don't know what he was doing exactly.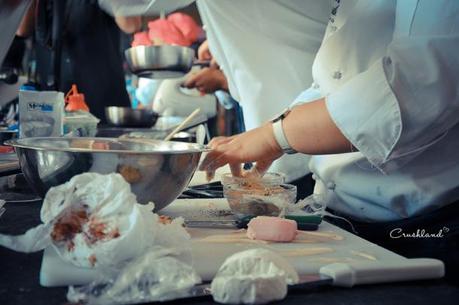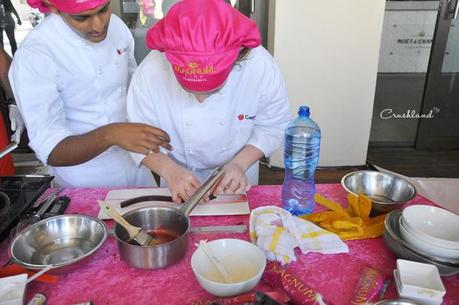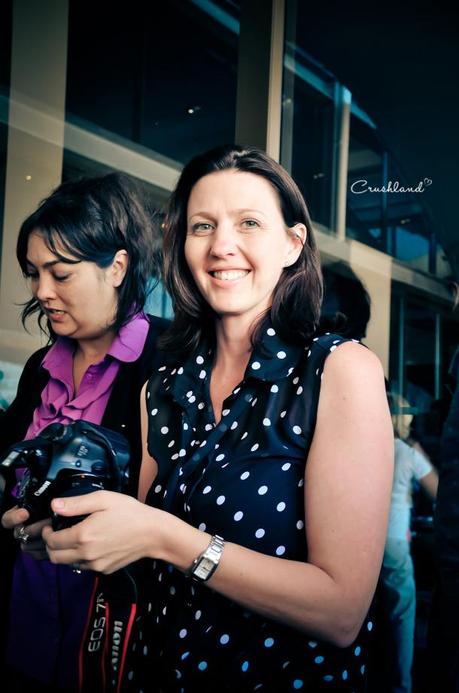 I finally got to meet the lovely Sam from Pomegranate Days, whom I agree is a most deserving winner!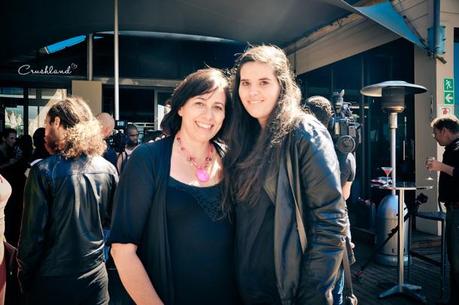 I also met another fellow contestant, Zirkie Schroeder. It was really great chatting to these ladies in person about the competition we poured ourselves into for so many weeks.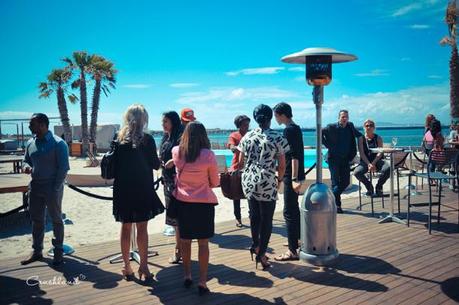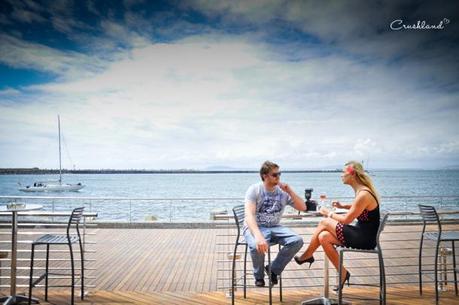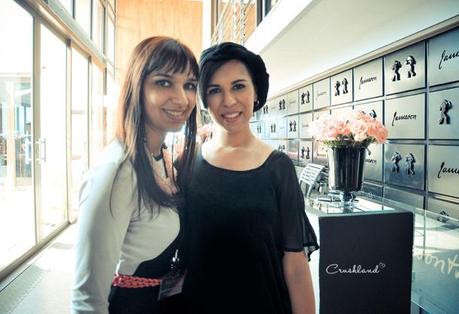 Here is the gorgeous PR lady responsible for the fab event, thanks Sadie!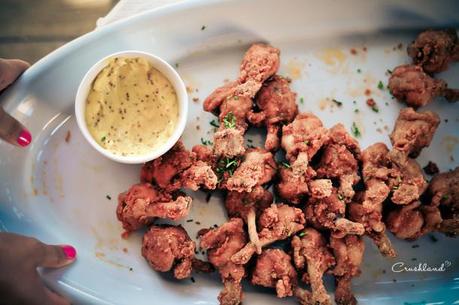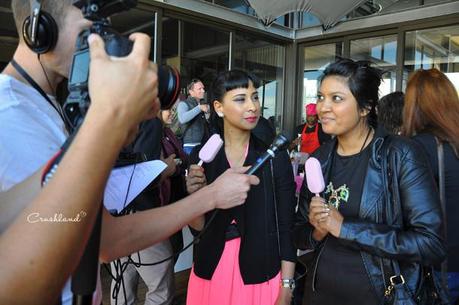 Yasmina (left) being famous.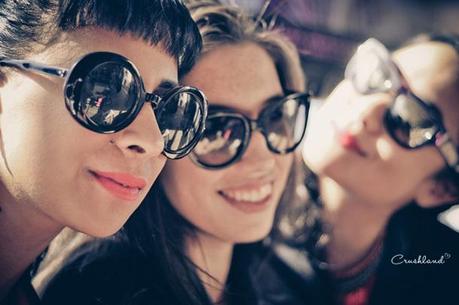 My shoes, by Plum: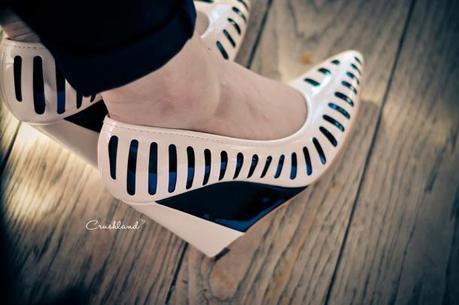 After a few more pics and a spot of coffee we were ready  to leave…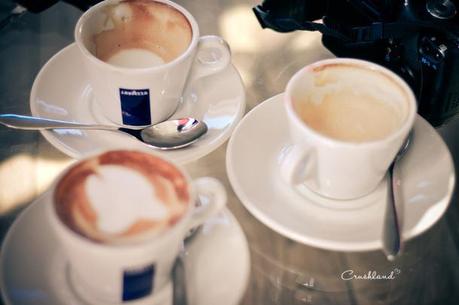 …and to be surprised with these goodie 'bags' that turned out to be boxes! How happy are we?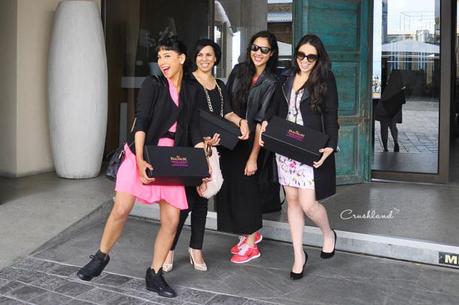 With Yasmina and the Tgether girls Aqeelah (Fashion Breed) and Talya (Shades of Gold).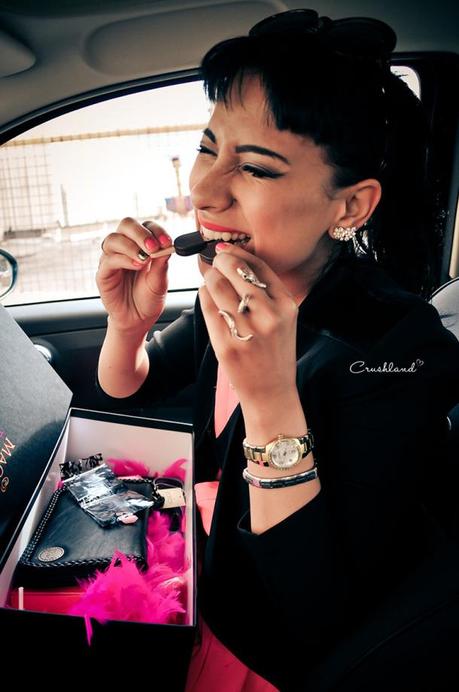 Inside we found sunglasses, a Billabong travel wallet, 8 hour cream lipstick (best!), Yardley mascara, Typo notebook, Essie nail-polish, macaroons, a little Magnum flash stick, loads of candy and feather boa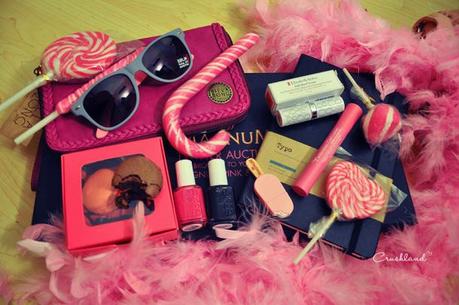 Part of the launch was a preview of the first ever nationwide Twitter Auction event scheduled for Saturday 23 November, to take place in Sandton City, where ten prizes will be auctioned off every 15 minutes. These include: A Le Creuset Hamper, Lunch with a Celebrity, a DSLR Camera and a pink scooter to name a few.
For more info visit the website here.
All in all, a wonderful day of entertainment and delicious treats with weather which turned out surprisingly good.
Also, I want to be the person who creates the Magnum flavours!