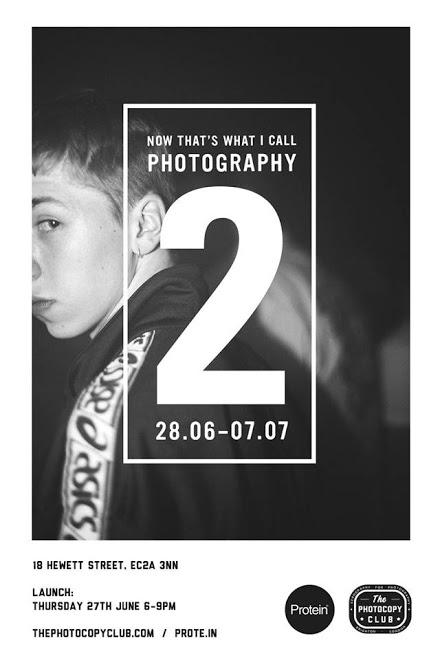 The Photocopy Club
and Protein Present "Now That's What I Call Photography 2", an exhibition consisting of work from 30 international photographers hosted at Protein's London gallery,
18 Hewett Street.
The Photocopy Club will also have an open wall in the gallery for photographers to bring in their own work and curate their own space within 18 Hewett street.
Please come and join them on the 27th for the opening night from 6-9pm. The exhibition will run from the 28th of June to the 8th of July.
Mon - Fri: 8am - 6pm
Sat: Closed
Sun: 11am - 4pm
18 Hewett Street
- Shoreditch - London - EC2A 3NN