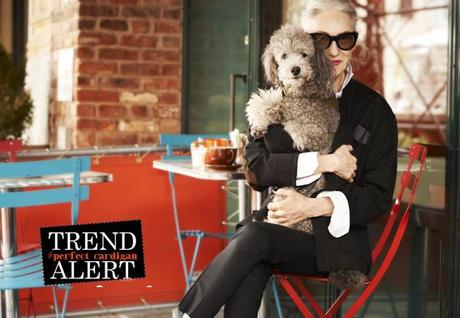 costellotagliapietra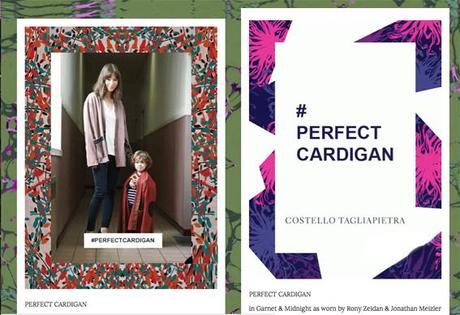 The first time I heard about CostelloTagliapietra was when I've started this blog and I was dreaming about going to New York Fashion Week. I was first interested in their work because of their commitment to "sustainable" ways to dye fabrics.
One year later I went to NYC and during Fashion Week I had the great opportunity to meet many interesting people. I've never met them personally, but now I get all of the updates concerning the brand  by Emily of People's Revolution.
I simply adored their latest advertising campaign the #perfectcardigan at the launch of their new website, modeled on tumblr.
Less serious than a blazer, even if we roll up our sleeves, usually made of braided wires where wool, cotton and silk are often entangle our personal stories.
Oversize, with a waist belt for morning at the office and a white t-shirt underneath.
All buttoned with a white or light blue shirt to look like a British student at the college.
For a look and a little more rock  and aggressive you can team the knit with a pair of silver leggings, perhaps long down  to your knees.
But if you like the most elegant version wore it like a blazer as the perfectly complement of your black suit.
Or simply put on the shoulders in the lavender version loved by all of the fashion editors traveling the world.
In their campaign, CostelloTagliapietra style the #perfectcardigan, one of the most traditional among knitted clothing, for us, showing its versatility and giving it a newest and strongest identity thank to the testimonials.
And so, don't say you were not be warned!!!
❤︎❤︎❤︎
La prima volta che ho sentito parlare di CostelloTagliapietra è stato quando ho iniziato questo blog e sognavo di andare alla settimana della Moda di New York. Mi sono interessata a loro per l' impegno "sostenibile" sul modo di tingere i tessuti.
Un anno dopo a NYC ci sono stata e alla settimana della moda ho conosciuto molte persone interessanti.
Non li ho mai incontrati personalmente, ma oggi mi arrivano costantemente gli aggiornamenti sul loro lavoro tramite Emily di People's Revolution.
Ho semplicemente adorato la loro ultima campagna pubblicitaria The #PerfectCardigan in corrispondenza del lancio del loro nuovo sito, modellato su tumblr.
Meno serio di un blazer, anche se ne arrotoliamo le maniche, solitamente fatto di fili intrecciati dove alla lana, il cotone e la seta spesso si imbrigliano molte storie. Le nostre.
In formato maxi, magari con una cintura in vita per le mattine in ufficio, e una tshirt bianca sotto.
Abbottonato con una camicia bianca o celeste per un look molto British, come una divisa del college.
Per un look più rock e aggressivo lo puoi associare a un paio di leggins argentati e indossarlo lungo fino al ginocchio.
Ma se ti piace la versione più classica e senza tempo, allora consideralo come un blazer che completa perfettamente un completo nero; o appoggialo sulle spalle nella versione lavanda che tanto piace ai fashion editor che girano il mondo.
Nella loro campagna #perfectcardigan, CostelloTagliapietra  ci mostrano la versatilità di uno dei più antichi tra i  capi fatti a maglia affidando il compito di stile a dei testimoni d'eccezione.
E poi non dite che non eravamo stati avvisati!!!




 STREET STYLE CARDIGAN MOOD ON