via Mr. G Guy's Blog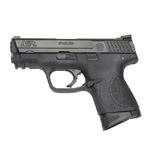 I wonder if any training went with that, or safe storage capacity? Nah, they can always take care of that later. A couple visits to the range and a good solid talking-to for the kids should take care of everything.  What do you think? Aren't they the usual priorities of the gun owner, first get the gun then worry about the other stuff?
Please leave a comment.