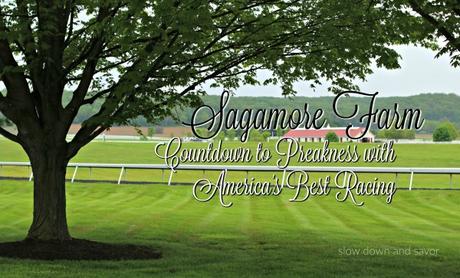 The morning was dark and dreary, and rain started to fall. As I drove the 30 minutes from bustling Baltimoreto the quiet and serene setting in Glendon, MD, I couldn't help but gasp and the beauty surrounding me.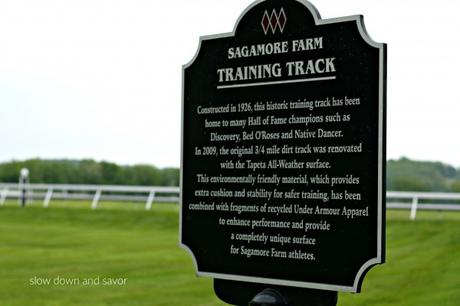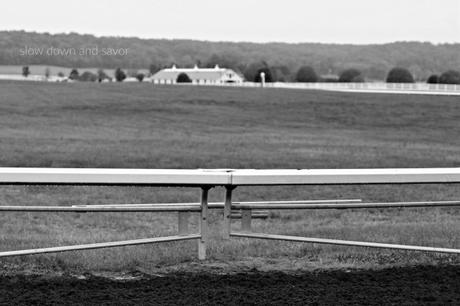 It's amazing to me that just a few miles from where I live is this lush, expansive country-side, full of beautiful farms, home to some seriously amazing animals.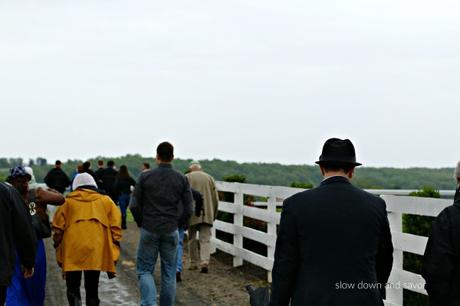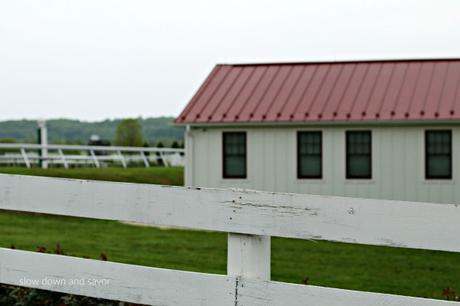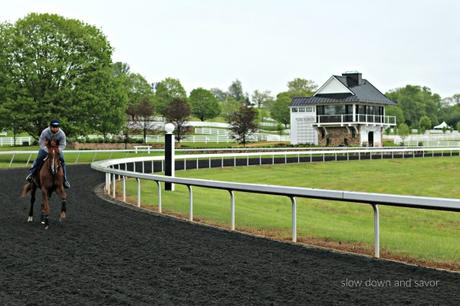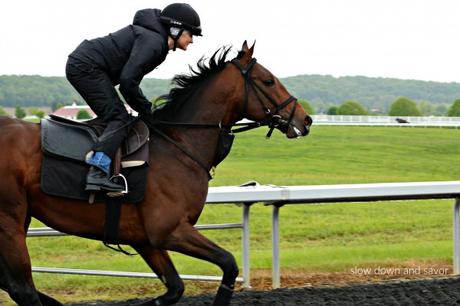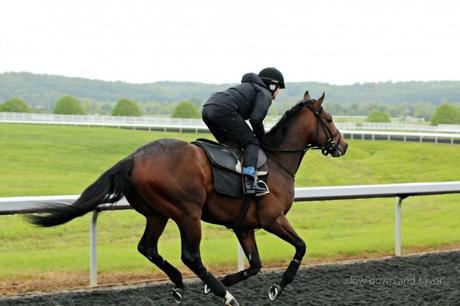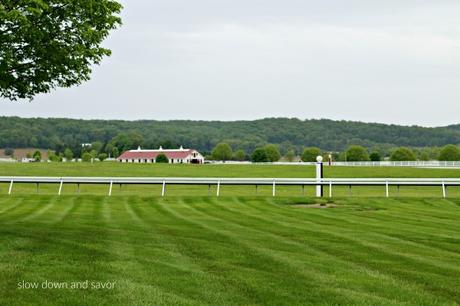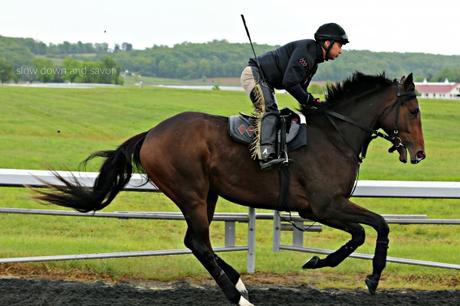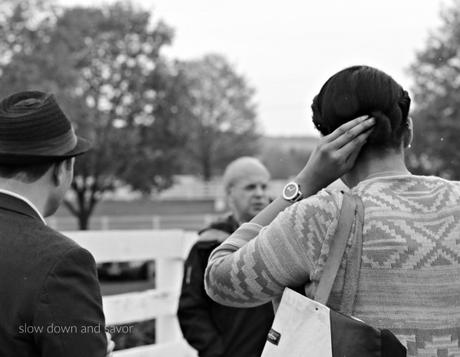 Thanks to America's Best Racing, I was fortunate enough to have the opportunity to visit the famed Sagamore Farm as part of Preakness week.
Sagamore Farm was founded by Issac Emerson in 1925, and over the years, the farm has been internationally recognized for several of its horses, most notably, the Grey Ghost, remains one of the most celebrated Native Dancer, who won both the Preakness Stakes and Belmont Stakes, and and accomplished racehorses in all of history. Pretty cool.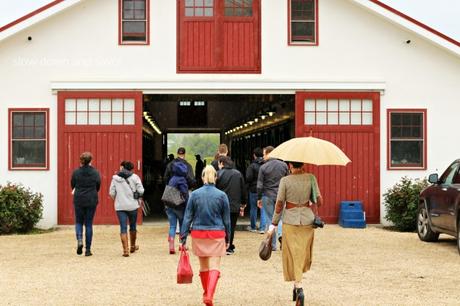 Now, I'm not well versed in horses or horse racing, so this visit to Sagamore Farm was not only a first for me in terms of seeing what a true training facility is all about, but it also served as a first time introduction to all things horse racing.
I learned so much about the history of the farm as we toured the grounds, watched the horses race around the 3/4 mile track, walked through the original stables, and stood in awe of the amazing horses in their current home in a true state-of-the-art facility.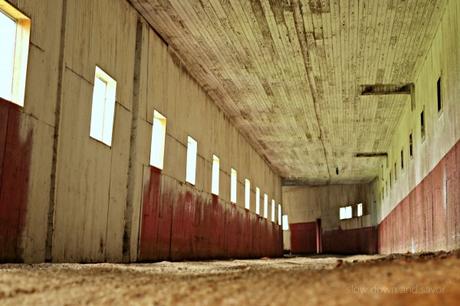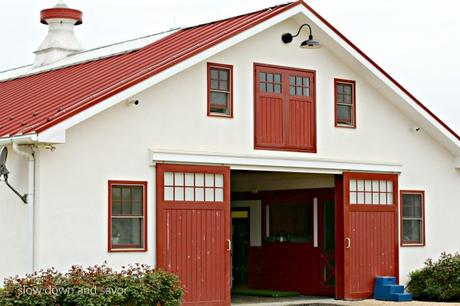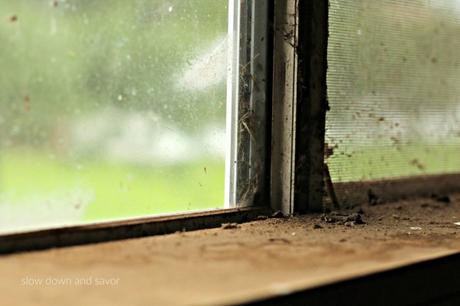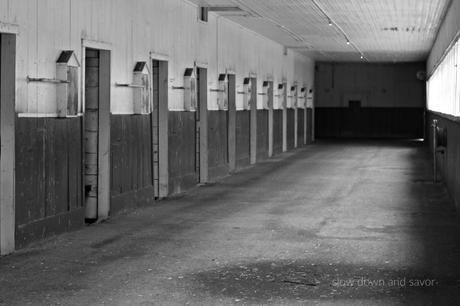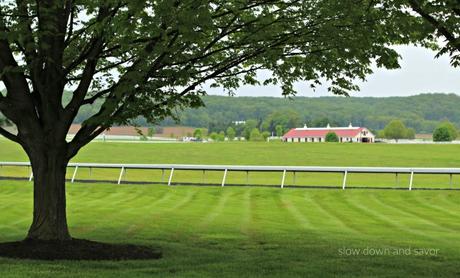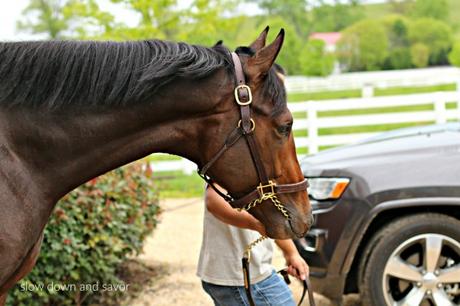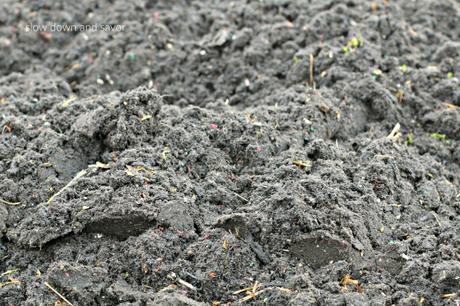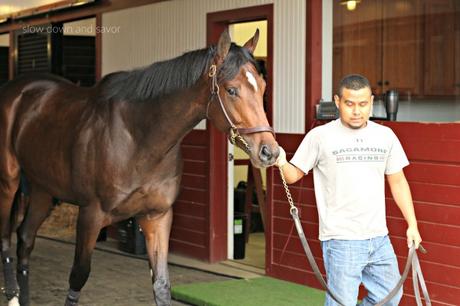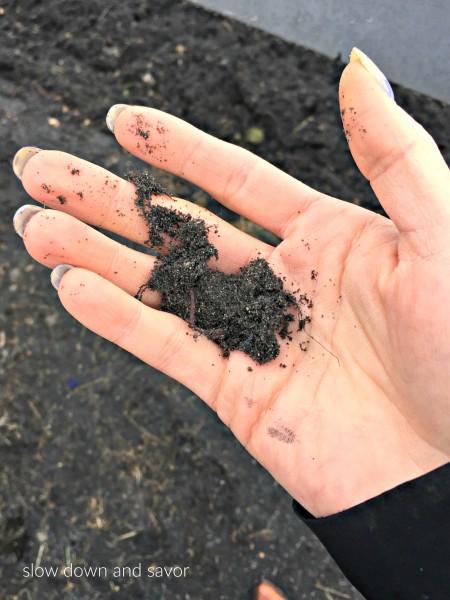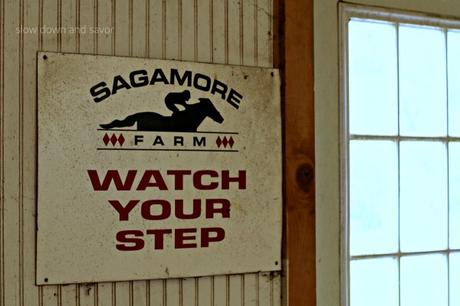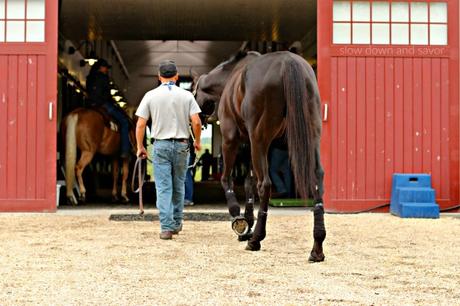 In its hay-day, Sagamore was famously renowned for being great, but in the mid 2000's, the farm looked like it had seen much better days.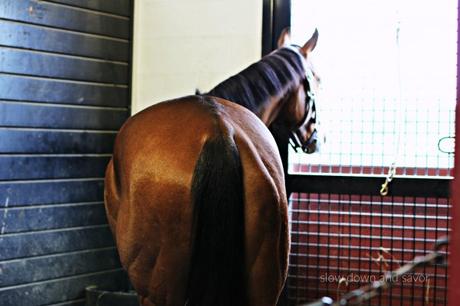 The track was in terrible shape, riddled with rocks and weeds, and the stables were more like prison cells than homes for world champion athletes. In 2006, Under Armour owner, Kevin Plank, took the reigns and made Sagamore great again.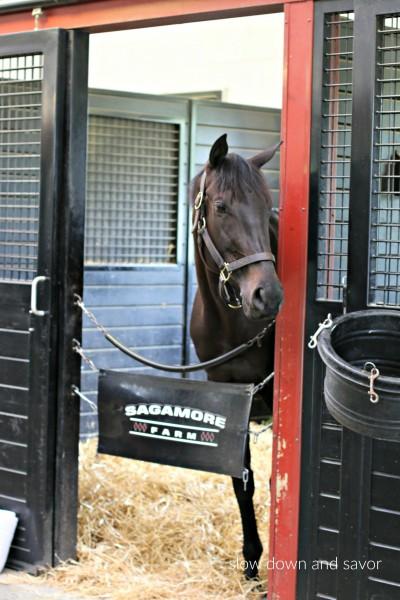 We toured an old barn built back in 1925 that actually houses a 1/4 mile enclosed dirt track.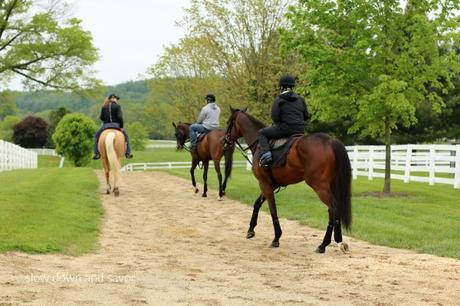 While the horse stalls in this barn are dark and sad, the barn remains steeped in equine history.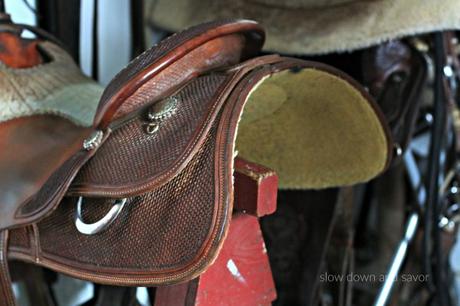 The horses don't live there, but instead a separate state-of-the-art facility elsewhere on the property is where they call home.
One of the most interesting things I learned while at Sagamore was how Plank and his team re-did the track, measuring 6 furlongs. They used the footprint of the old track to create the new, and what you'll see today is a track made of a synthetic material called Tapeta.
One of the major components of Tapeta is lycra, and no one has more lycra than Under Armour. Am I right? So what they did to make this track their own, is use 18 tractor-trailer loads of recycled, shredded Under Armour shirts as part of the track material, and it actually feels oddly moldable, like that kinetic sand. How cool is THAT?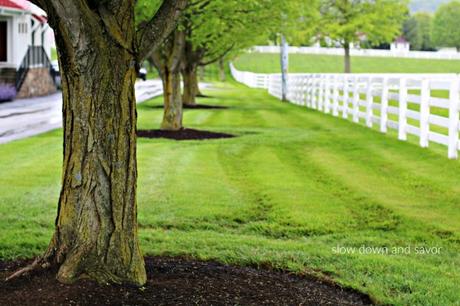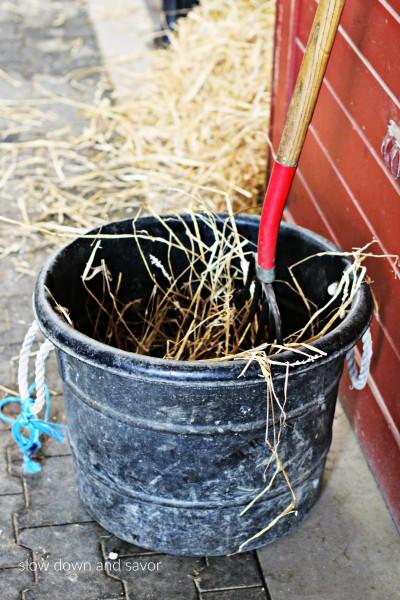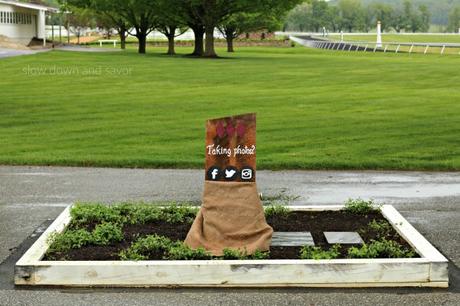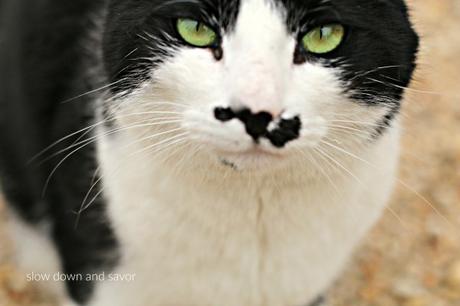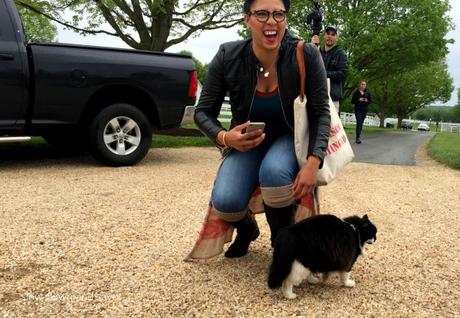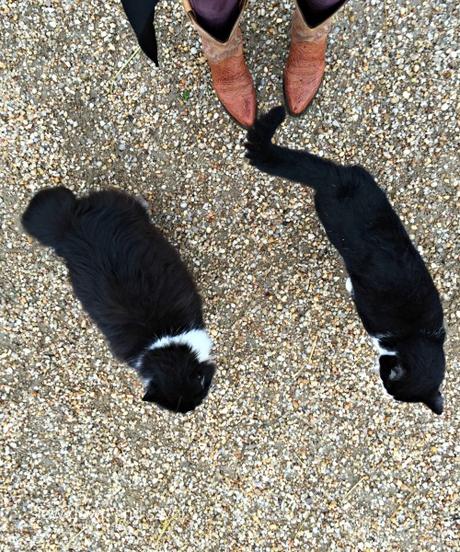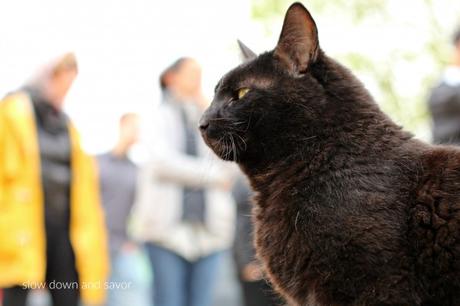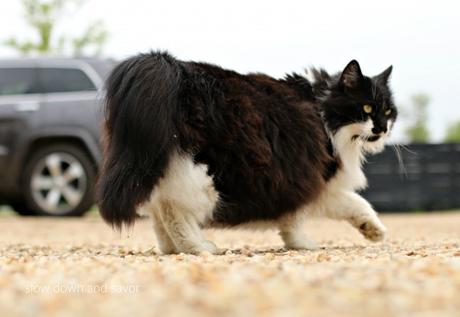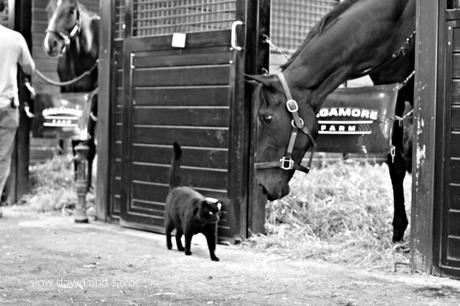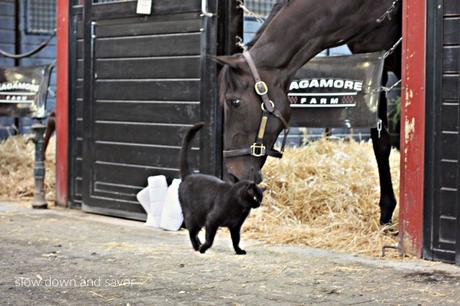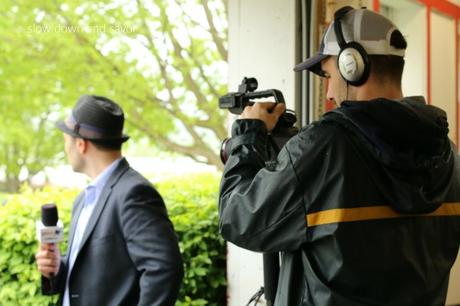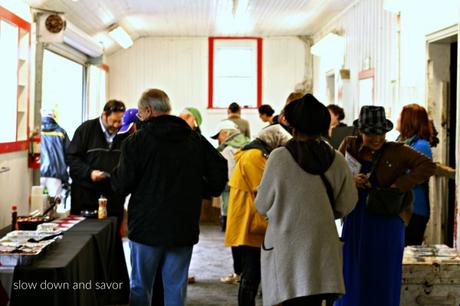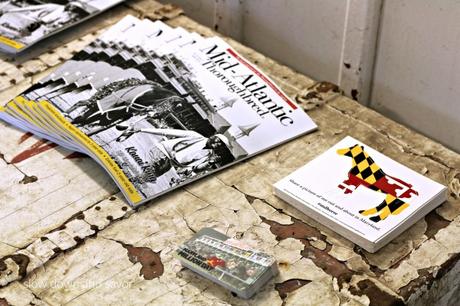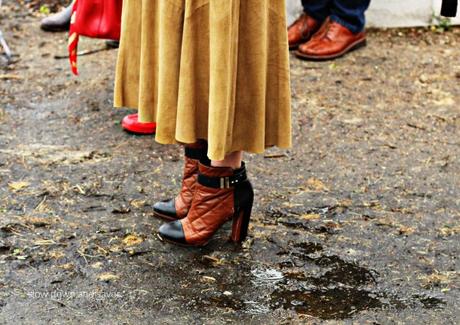 Something that I take away from this amazing visit to one of the most beautiful places I've ever experienced is that these horses aren't just animals.
They're not just REALLY BIG animals either. They're inspirations.
They're athletes. They're world-class. They train like olympians, devoting their lives to their sport.
They eat well, are treated with the respect that they deserve, they train hard, live well, and are awe-inspiring. They live in a fully refurbished barn with open-air stalls, plenty of light, skylights and comfort.
Though I'm not what one would call a "horse person," I have certainly developed a real regard and appreciation for these horses.
Seeing them in action, and at home, I can now have a real sense for what I'll be witnessing this weekend at Preakness Stakes.
Check out this awesome video from America's Best Racing covering the behind the scenes event at Sagamore!
I loved my time at Sagamore Farm, and feel really lucky to be able to share this experience with you as we gear up for the Preakness Stakes this weekend here in Baltimore!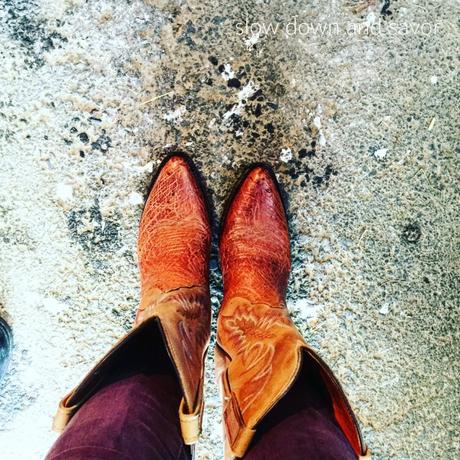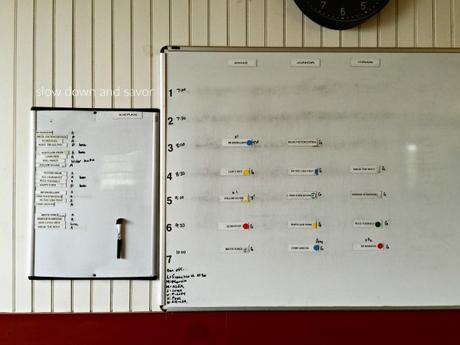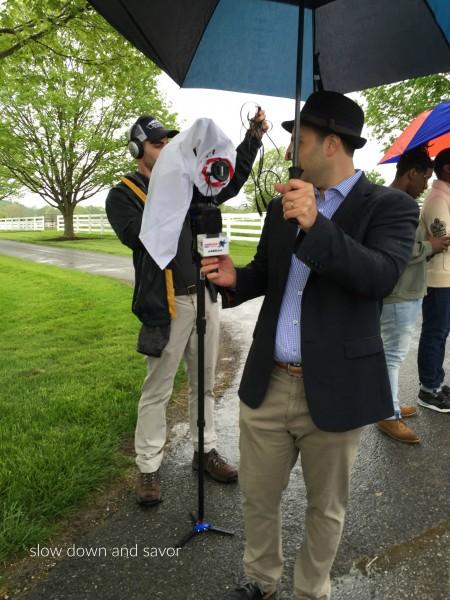 And just a bonus, I can't end this post without showing off my new friends, the chubbiest barn cats around.