King Solomon in all his wealth, sageness and poetic parlance described life in just one word -  VANITY! VANITY!! VANITY!!! Strange but true. I was recently reminiscing on some things and came to a raw conclusion that life could be very unfair. If Life existed as flesh and blood, I wouldn't mind questioning some of its rather bizarre decisions. A glance at Prof. Dora Nkem Akunyili's recent photo will shock the reasoning out of anyone who used to know her. The once bubbly chin has been reduced to what looks like a flying ballon pierced by a knife-edge. Even her…
Review Overview
0
User Rating: Be the first one !
0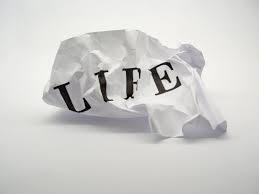 King Solomon in all his wealth, sageness and poetic parlance described life in just one word -  VANITY! VANITY!! VANITY!!! Strange but true.
I was recently reminiscing on some things and came to a raw conclusion that life could be very unfair. If Life existed as flesh and blood, I wouldn't mind questioning some of its rather bizarre decisions.
A glance at Prof. Dora Nkem Akunyili's recent photo will shock the reasoning out of anyone who used to know her. The once bubbly chin has been reduced to what looks like a flying ballon pierced by a knife-edge. Even her effervescent moves and the constant reminder to people that she is alright betrays what we see.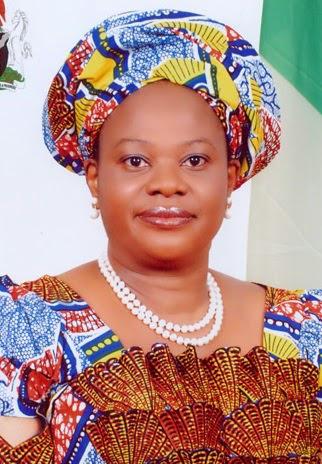 Dora Akunyili Before
Dora Akunyili Now
The reason for the change has been attributed to an attack by cancer and it's reported that she had been abroad throughout 2013 trying to treat it. The deadliness of this malignant disease can't be overemphasized. It has no respect for age, race, status, career or social standing.
The ferocity with which it attacks renders its victims helpless and pitiful. It seems to search out only the good as can be seen with Apple's Steve Jobs, Venezuela's Hugo Chavez  and  our own Gani Fawehinmi who all succumbed to its cruel grasp. It unfortunately turns a blind eye to the wicked.
Dora's efforts to santize Nigeria in her days as  the Director General of NAFDAC can't be forgotten in a hurry. She is smart, hardworking and an erudite professional to the core. The santization she carried out in the Food and Drug industries in Nigeria is second to none. She was appointed Minister of Information and Communications after leaving NAFDAC. Her chase for Rule of Law drove her into contesting for Anambra Governorship elections. Despite losing she wasn't deterred but went on to contest for a position at the senatorial level which she unfortunately lost. Anyone who feels no pain at her present predicament is not fit to live.
This teaches an important lesson to everyone that no matter what any man has attained, sickness could take it away in seconds. Life should be lived circumspectly and in simplicity at all times with the knowledge that it'll all end one day. When Life is viewed ephemerally and consciously, we'll be more careful on how it is spent.
Our prayers should be directed at Prof. to get well soon enough. Meanwhile, the partiality of life is once again put into deep perspective. What could be its next decision???
©
CC BY-NC-ND