If you are ever fortunate to be in Milan, and anywhere near the welcoming entrance of the Park Hyatt Milan, if the day of exploration around the Duomo has filled your mind with so many exciting tales to reflect on – go to the "The Park Bar" behind the famous Piazza Duomo. Enter the world of Andrea Rella Bar Coordinator for 'The Park Bar", and just read through one of the most well put together drinks lists you will find. This list is not complicated, it's just pure entertainment and escapism, there is a team of bar coordinators that you just wished you had on call at home.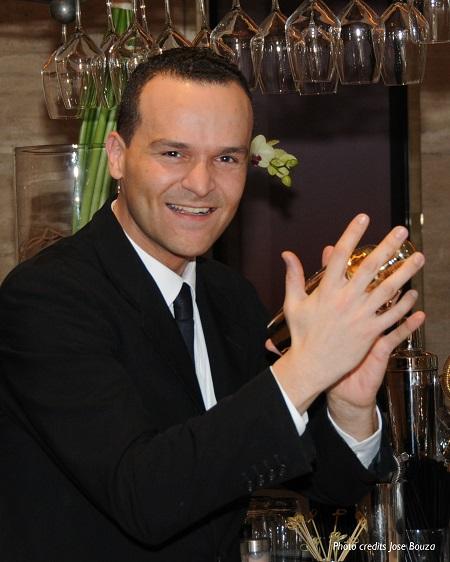 The Park Bar – Andrea Rella
The Park Bar
To begin with Organic Bloody Marys with the most fascinating creations, try The Truffle Mary, classic with white truffle aromatic oil, or The Frank Costello classic with saffron, grappa sage infusion.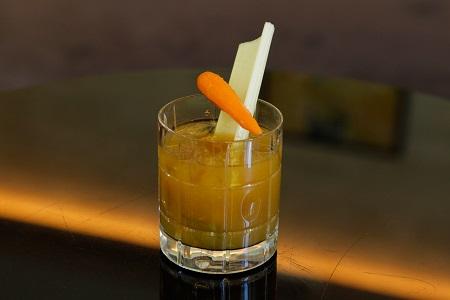 The Park Bar-Bloody Mary Le Soleil
Signature Cocktails The Moulin Rouge calvados, fresh mango nectar, orange juice, passion fruit, grand marnier, champagne and mixed berries mousse. There are analcolici and quattro cocktails and on the opening page of the drinks list you will find the Frederico Fellini, the Gianni Versace, the Enzo Ferrari and the Primo Carnera each one speaks of these iconic Italian masters with ingredients reflecting their personality.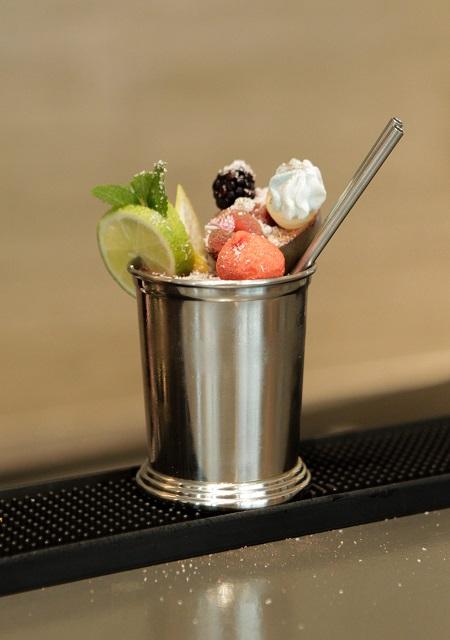 The Park Bar-Park Milano Cup Cake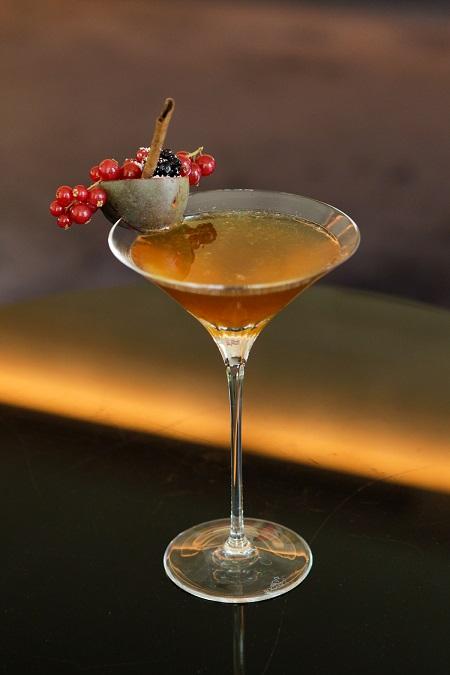 The Park Bar- Margherita Hack
The Park Bar
Park Hyatt Milan as a whole wants their guests to experience the best of Milan with eyes wide open, the drinks list contains "Healthy Living at Hyatt" a way to nourish your body, prevent problems due to stress. The menu includes fruit and vegetable smoothies and fresh juices created by Patricia Teixeira world renowned nutritionist for sports professionals all designed to balance and improve your well being.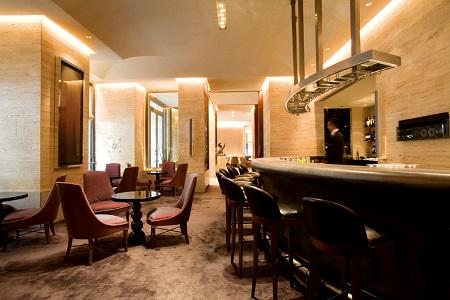 The Park Bar-Park Hyatt Milan
Not to be forgotten, Andrea highlighted that as the warm summer months approach the bar opens its long tall glass doors to the shoppers and visitors alike who stroll through the famous Galleria Vittorio Emanuele II, and take a seat at "The Park Bar," to watch the world move in an out of the famous fashion stores that are all part of Galleria Vittorio Emanuele II.
The Park Bar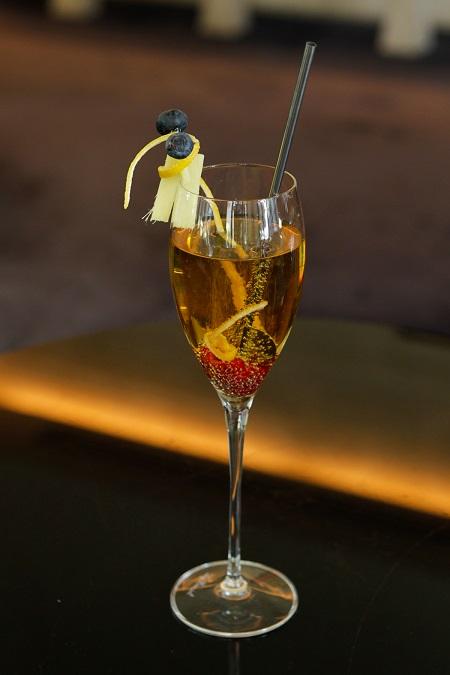 The Park Bar-Burlesque
Of course I had to ask Andrea Rella what is his favorite libation and he told me…so if you want to find out for yourself step into "The Park Bar" take a seat, open the menu and let the story begin.
"The Park Bar" Park Hyatt Milan, Via Tommaso Grossi 1, Milan, Italy, 20121. Tel: +39 02 8821 1234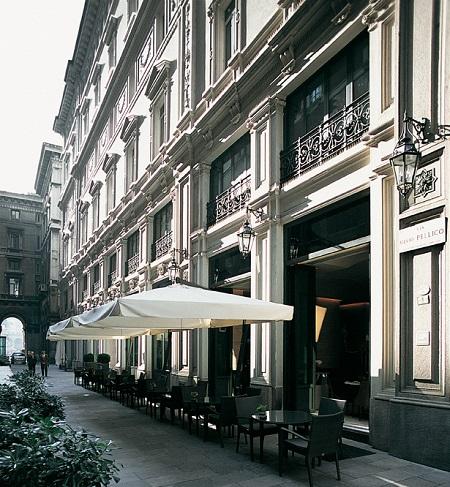 The Park Bar-Park Hyatt Milan