The next day we decided to visit some of the outer city Jaipur sites. With the first rickshaw driver we organised, we were a little too relaxed and after paying him 100 rupees for fuel while we went to get a lassi (Jaipur's most famous lassi), he did not return. We found another rickshaw driver and were on our way again, although as we were leaving for Pushkar in the afternoon, we were extremely rushed.
Monkey Temple (Galwar Bagh)
Our first stop was Monkey Temple, located four kilometres inside Jaipur's eastern hills. The rickshaw driver dropped us off at Galta Gate, which was the start to a one kilometre winding road towards the Monkey Temple.
As soon as we arrived we saw half a dozen different animals, cows, chickens, pigs and of course monkeys. The monkeys were playing in troughs of water, jumping in and out similar to a child in a swimming pool. The whole winding road leading to the Monkey Temple was scattered with monkeys, local Indians were very generous, giving the monkeys grains and mangoes, I would imagine as an offering to the god, Hanuman, a monkey-like humanoid.
Monkey temple is actually a collection of sacred temples and water tanks (kunds) that were used as an ancient pilgrimage site. We walked around for a little while, snapping photos of the beautiful architecture.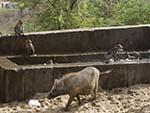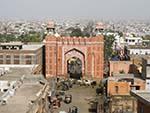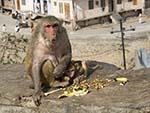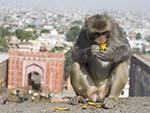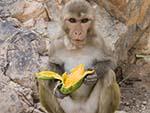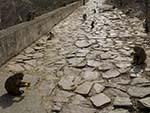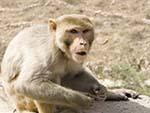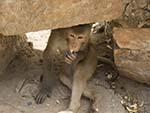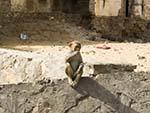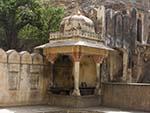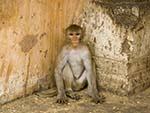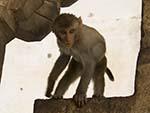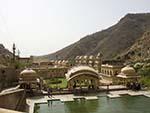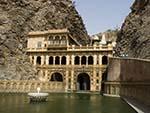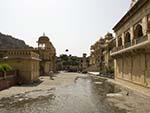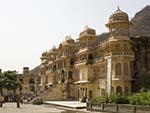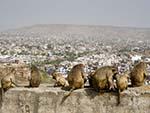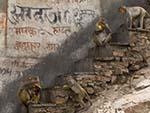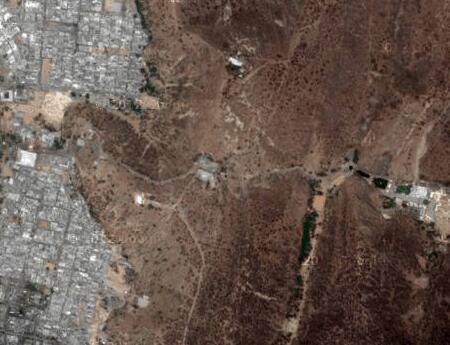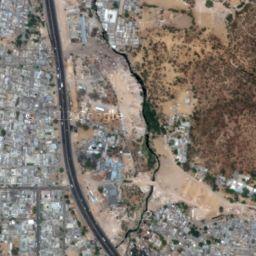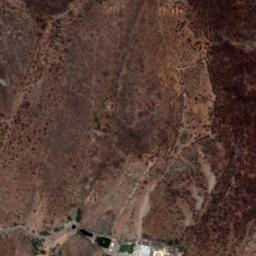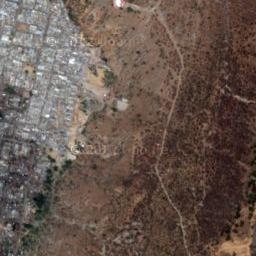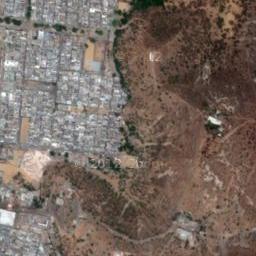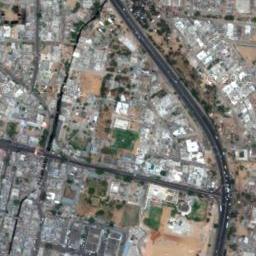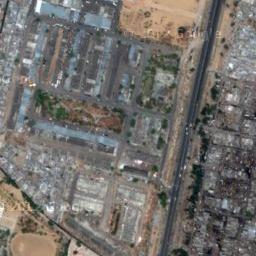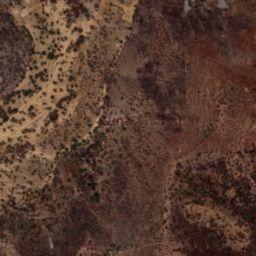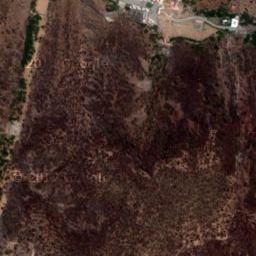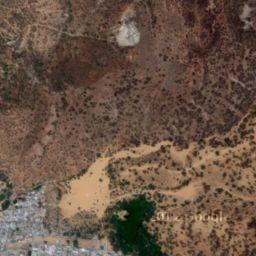 Données cartographiques
 - 
Conditions d'utilisation

Signaler une erreur cartographique





PlanSatellite
Amer Fort
Even though we had seen our share of forts, there were still many aspects of this fort that were different and surprised us. The Amber Fort shared mixed styles from Hinduism and Islam, the first building the Diwan-i-Am (Hall of Public Audience) demonstrated this perfectly with the elephant capitals and latticed galleries above.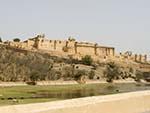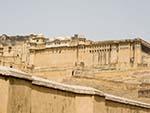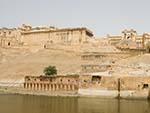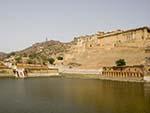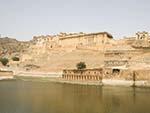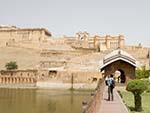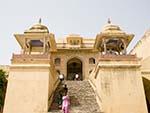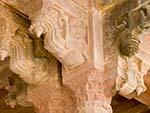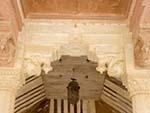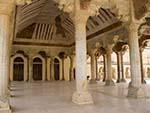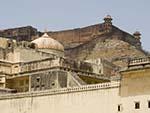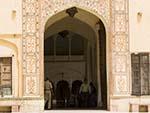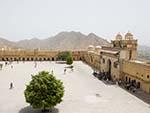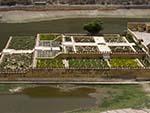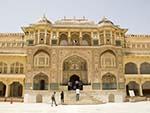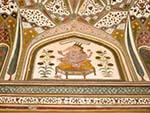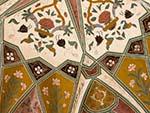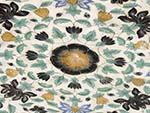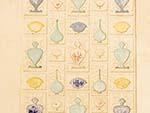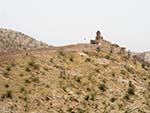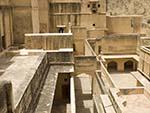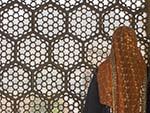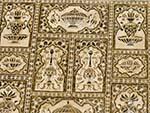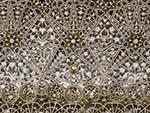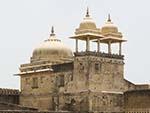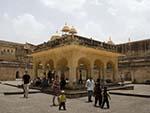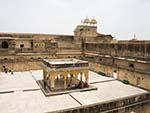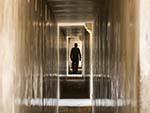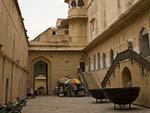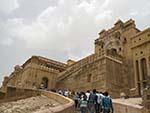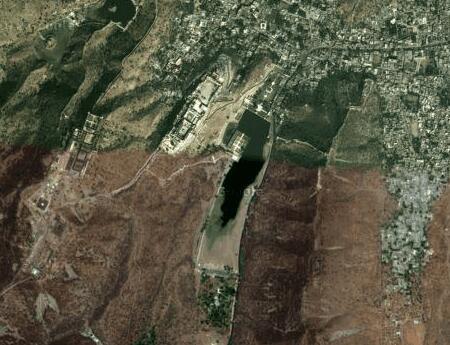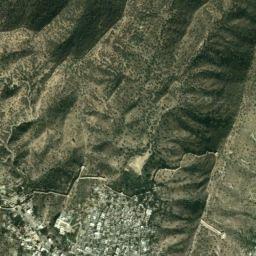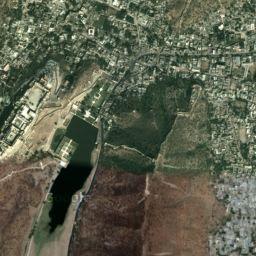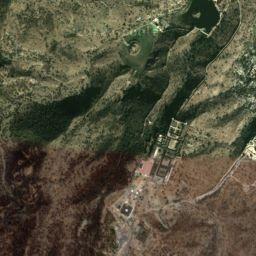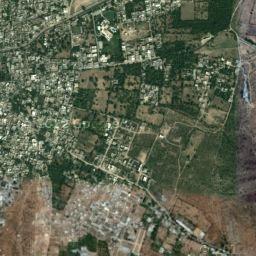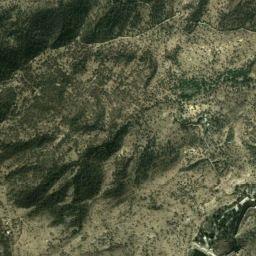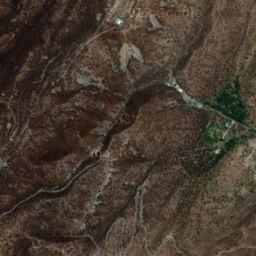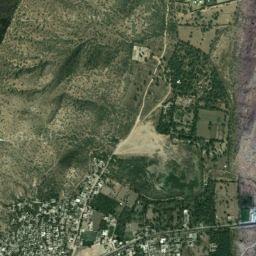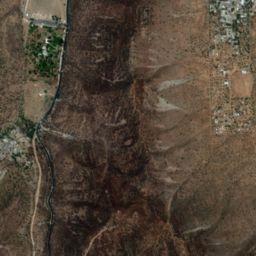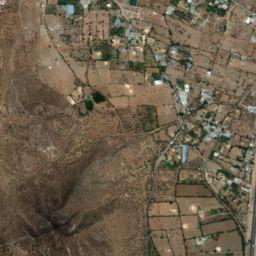 Données cartographiques
 - 
Conditions d'utilisation

Signaler une erreur cartographique





PlanSatellite
Water Palace (Jal Mahal)
The Water Palace is a palace situated in the middle of Man Sagar Lake. Not originally part of our tour due to time constraints, we convinced our rickshaw driver to make a brief stop for photos (as it was on the way), he wasn't too happy when we didn't pay him more though.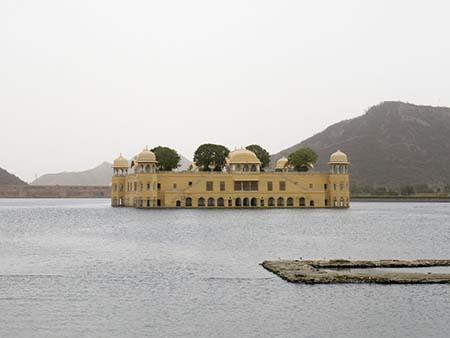 This concluded our travels through historic Jaipur, later in the afternoon we caught a bus to nearby Pushkar.