Our month-long February show tour is approaching its final leg, and we can't think of a better place to cap off a month of fabulous jewelry shows than Palm Beach, Florida. While technically this show is in West Palm Beach (at the stunning Palm Beach County Convention Center, to boot), it will feature some of the finest antiques, art and jewelry dealers from all of Palm Beach County – including Raymond Lee Jewelers.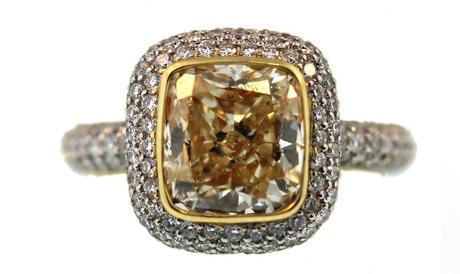 3.01 carat fancy yellow SI1 cushion cut diamond in platinum, Raymond Lee Jewelers
The Palm Beach Show is the largest vetted art and antiques show in the United States. The show features fine art, antique and estate jewelry, furniture, ceramics, Asian art, silver, glass, textiles, decorative objects and more from over 180 various exhibitors.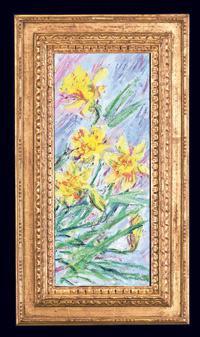 Jonquilles (daffodiles), an 1885 Monet still life, will be on sale at M.S. Rau Antiques for $1.25 million.
Show producer Scott Diament told  Palm Beach Daily News:
"The show is very broad, with lots of variety and depth," He likes to describe its range as "good, better and best."
And just what is the "best" of the Palm Beach Show? The jewelry, of course. According to Palm Beach Daily News, "its strongest sector has been its estate and antique jewelry, represented in this edition by 40 exhibitors," including Raymond Lee Jewelers.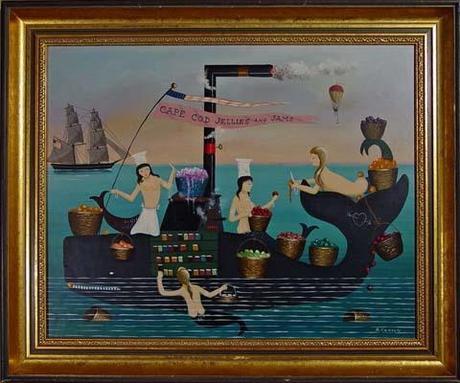 Earle D. Vandekar will show this work by Ralph Eugene Cahoon, Jr (American, 1910-1982) Cape Cod Jellies and Jams, signed lower right, "R. Cahoon," oil on masonite,16 x 20 inches.
The show kicks off this evening with a private viewing for VIP's benefiting the Hope for Depression Research Foundation, and will treat invited guests to view the show's elite selection of fine art and antiques. Raymond Lee Jewelers will be at booth 138 with our fine jewelry from our estate, vintage and antique collections, as well as some of our luxury diamond jewelry and watch collections. We'll feature jewelry and watches from Cartier, Van Cleef & Arpels, Chanel, Rolex, Patek Philippe, Jaeger LeCoultre, Breitling, Tiffany & Co., David Yurman and more.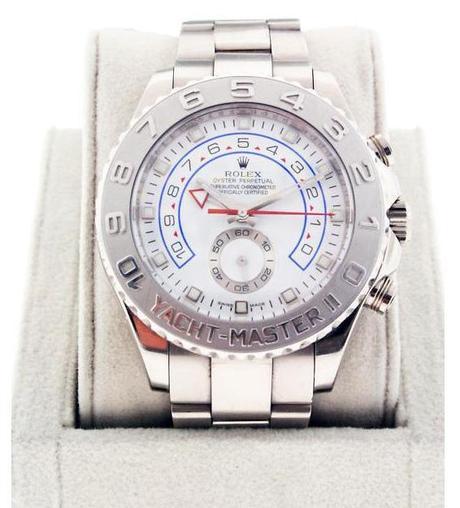 The Rolex Yacht-Master II, Raymond Lee Jewelers
Be sure to stop by if you attend the Palm Beach Show, and you can see a small selection of some of our pieces in the video below:
February Shows, Raymond Lee Jewelers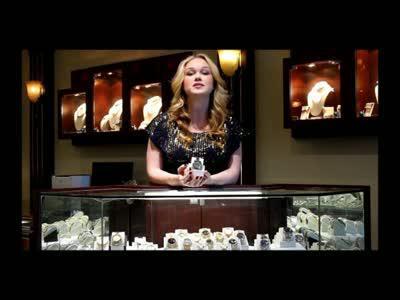 ▶

JavaScript required to play February Shows, Raymond Lee Jewelers.
Liz for Raymond Lee Jewelers, South Florida's most trusted source for antique, vintage and estate jewelry.