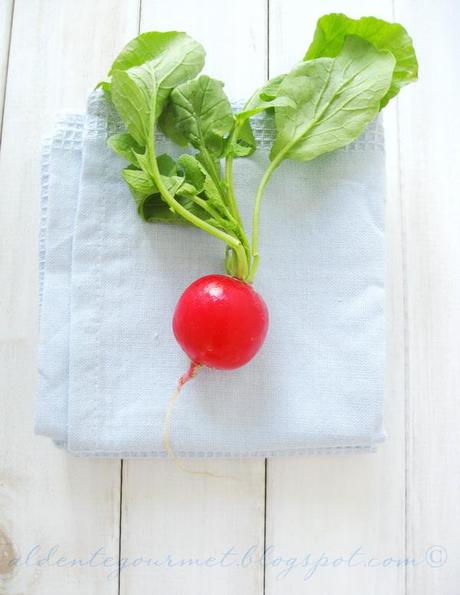 A

re Radishes Leaves Edible? That was my question - many years ago-- to one of my chef instructors as a chef in training.

He smiled at me and pointing to the table said: Well you'd know after you taste the salad I'm teaching you to prepare.

And that was his answer.He did not say much more, for he was a man of few words.
And since that day forward radish leaves have been part of many salads, vegetables tortillas, and sandwiches. And I even used them to make juice.

Please, don't called me Crazy Radish

:)
After all these years the cute radishes and the leaves were just a tasty- pretty vegetable that I enjoyed cooking and eating. Until a couple of month ago, while browsing an old herbal book of mine-- I discovered that radishes are more than just pretty. They are packed with nutrients and healthy benefits that could prevent ''

many
diseases
''.
I could not believe it!
Cooking Variations with Radishes—And One Thing You Should Know About The Green Leaves 
Radish leaves are not poisonous and the whole plant is absolutely edible. They can be eaten with salt alone or with a

vinaigrette dressing

—

which is my favorite choice when making a radish salad.
Radishes and the leaves can be sautéed, steamed, mixed with other greens vegetable leaves --such as arugula, spinach and watercress-- they can be used as a garnish to decorate appetizers and they are delicious in omelets and
Spanish tortillas.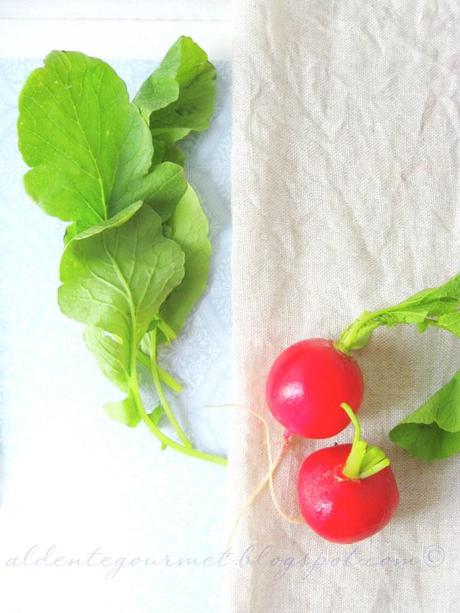 Radishes and The Pretty Green leaves-- Healthy Benefits
1-Healthy Benefits of Radishes
We all know that it is extremely healthy to eat vegetables, but I believe it is also helpful to know that some vegetables have more beneficial properties than others, supplying different nutrients --all-important-- to our body.
2-Radishes and The Pretty Leaves-- Rare and Precious Root Vegetables that Protect your Body
Radishes and the green pretty leaves are rare and have an intense-bitter flavor, but these root vegetables also have precious benefits! Yes.
They are a rich source of vitamin C (and their leaves contain almost six times vitamin c content of their root), which has been shown to assist protect the body against cancer, cholesterol and to enhance the whole digestive system.
They also provide iron, calcium, folic acid and potassium. Radishes have a low glycemic index and are exceptional for diabetic people. In a study to determine the glycemic index (GI) of various vegetables, it was concluded that radishes have a low GI.
3-Curative Properties
Radishes provide support and fortify the body against a major variety of diseases. They have proved to be effective in treating Digestive disorders, Urinary disorders, Weight Loss, Cancer, Skin disorders, Kidney disorders, Insect Bites, Respiratory disorders--such as Bronchitis and Asthma-- Liver and Gallbladder problems.
Note:
Other Healthy Benefits from Radishes:
Excellent for the teeth, gums and can also be used as a  breath freshener. They have stronger antioxidant properties, which improve hair, nails and     skin.  Easily digestible, laxative, regulates metabolism, diuretic, improves blood circulation, is   a good treatment for headache, acidity, constipation, nausea, nerves, obesity, sore throat, whooping cough, gastric problems, gallbladder stones, dyspepsia etc.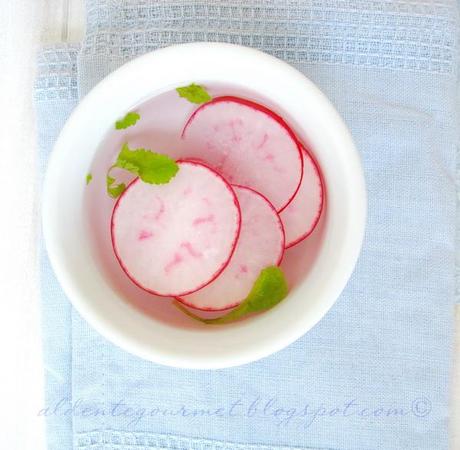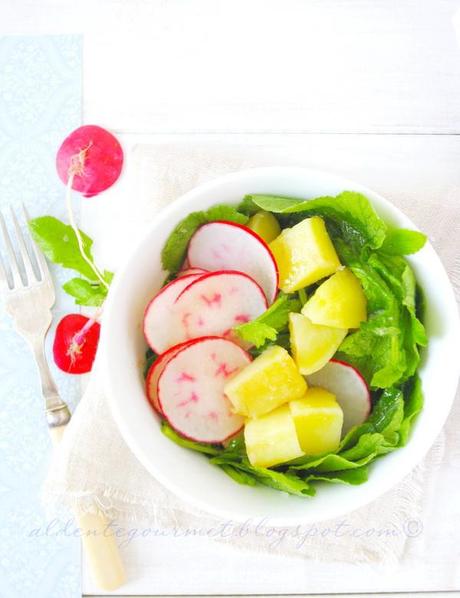 In simple words radishes should be included in our meals.

Don't you think so?
Do you eat radishes and radishes leaves?  If so, how do you prepare them?  I would absolutely love to hear about it. Please leave me a comment.
Continue for recipe...