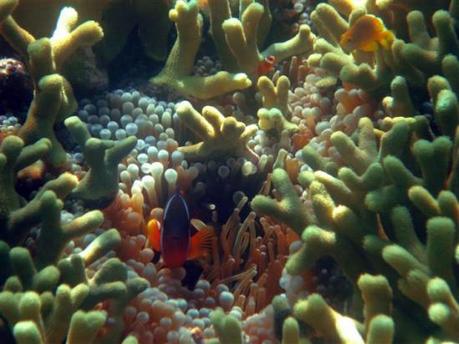 According to trends analysed by a panel of expert scientists, ocean life is "at high risk of entering a phase of extinction of marine species unprecedented in human history".
Global warming, ocean acidification and anoxia (or lack of oxygen), known as the 'deadly trio' are all in existence in the ocean today. Scientific research has shown that the presence of these factors indicate that after already having gone through five "massive extinction events", life on earth may yet go through another.
Changes are happening at a faster rate than previously predicted, a consequence of humanity's relationship with the environment. More worryingly, the 'deadly trio' seem to be acting simultaneously enhancing the affects of over fishing, pollution and climate change on marine life.  The levels of absorption of carbon dioxide by the oceans is already far greater at present than during the great extinction of marine species 55 million years ago.
Carbon dioxide in the atmosphere has lowered the ocean's pH by 0.1, which not only increases acidity levels, but has resulted in a loss of hearing for the lovable and iconic 'nemo' clown fish species. Carbon dioxide in the atmosphere has reached such levels that research into pulling gas out of the atmosphere needs to be a priority. Additionally three quarters of the world's coral reefs are at risk due to over fishing, pollution and climate change. Fish, sharks, whales and other marine life are too at risk, with the possibility of facing extinction becoming a real threat.
Scientists and delegates alike have called upon the United Nations (UN) and Governments to implement measures to conserve marine ecosystems. Reports will be shown to the UN headquarters this week. Recommendations include bringing a halt to exploitative fishing, mapping and then reducing the input of pollutants including plastics, agricultural fertilisers and human waste, and lastly making sharp reductions in green house gas emissions.
If marine conservation is a concern that you are interested in pursuing then why not take a look at our projects online and find out how you can make a difference on your gap year.
By Nancy Bukasa