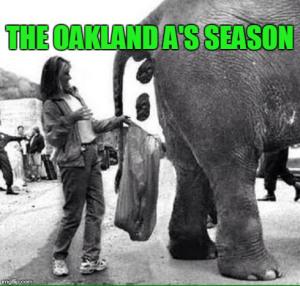 Just "making it" doesn't cut it anymore.
Throughout the cursing, nail-biting, pacing and punching, (there is now a small hole in my desk.) the media has already deemed yesterday's A.L. Wildcard an "instant classic." As sweet as that is for baseball nerds/wildcard hypocrites and bandwagon underdog types, I would have settled for a nice, boring, also-ran game and a victory. Jon Lester was acquired for a game like this, and although he didn't have his best "stuff," he left with a lead and gave the Athletics a chance at victory.
The goats: Bob Melvin. He will be criticized for not playing Adam Dunn, yet I wasn't quite sure there was a situation that called for that decision. My criticism, however, is the slow hook for Jon Lester in the 8th. Perhaps he didn't have much faith in the bullpen. (I know I didn't) Melvin has been criticized all year by this blog for his slow hook and lack of tactical baseball decisions and it is well-known that Billy Beane (shhh…it's a secret) makes the lineup cards on a daily basis with Melvin making only in-game moves. He's a likable guy, but ultimately he's around to do something he's, frankly, not very good at.
Luke Gregerson. He could have conceivably got out of the Lester jam, instead he gave up an RBI single to Billy Butler, a stolen base and then a wild pitch to bring the Royals within 1 run and ultimately give them the momentum they needed. Perhaps another bad decision by Melvin as Gregersen isn't a hard thrower, and everybody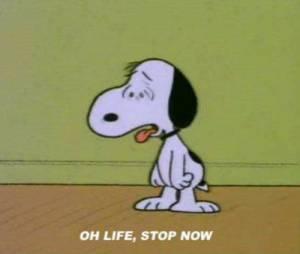 in the house knew that pinch-runner Terrance Gore was going to try to steal in that situation. Was he conceding the stolen base?
Sean Doolittle. Let's face it…throughout all the idiotic shenanigans the Athletics showed us on national television, they still had a chance for victory. A one run lead in the bottom of the 9th with your All Star closer ready to shut it down…what more could you ask for? Well, Josh Willingham, (forever loved in Oakland) batting for Mike Moustakas, opened the inning by dropping a single into right field. Jarrod Dyson ran for Willingham, was bunted to second and stole third. STOLE THIRD! Aoki hit a long out to right field, a sacrifice fly to tie the score, 7-7. Blown save…the biggest one of your career.
I will post a few opinions from the loyal readers of this blog. Thanks for a great season guys…
I know the Royals are known for their speed, but the amount of stolen bags in this game was mind-boggling. At the end of the day, the offense actually showed up ready to bang and the defense ended up being our downfall. Still, shouts out to everyone at Kingfish Bar last night for being one of the best crowds in Oakland…we almost collapsed the ceiling after the 2nd Moss homer!– Andres Castallanos
I don't blame Lester. I blame the injury to Soto — the Royals were stealing at will past Norris — and, more importantly, I blame Bob Melvin who showed NO URGENCY in that critical 8th inning. 4 steals, 3 runs… none of that should ever have happened. Lester got tired at 100 pitches, which is the norm these days, and Melvin was just asleep at the switch. Grady Little redux. –John Miller
Blame this "L" on the infield, relievers, catcher. Lester left with a 4 run lead.– Fernando Zapien
Too much "great season A's" on all the team pages I follow! These people think that if you call out your team for such an epic tank job you're bandwagon. Ridiculous! It was a shit season! No pennant, no heart, no discipline. Oakland is supposed to be the tough gritty team that isn't scared of shit! This season was huge. With the stadium turmoil and where will our home be discussion we needed to at least make a run, and we failed. Now I'm guessing the San Jose topic will come up again in a big way, and unfortunately the fight to keep them in Oakland will be extra tough because we've lost the respect of MLB. I have a sick feeling that this heart break will continue to haunt is in several ways for the foreseeable future.–Tim Hinkle
and finally….
That game was a gag job, just like the season!–Lynn Phillips