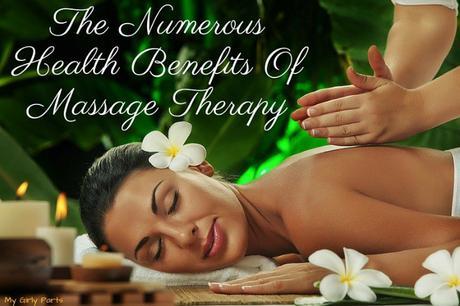 Who doesn't like a good massage! Whether it's for relaxation, to relieve chronic pain or to soothe a painful injury, massage therapy comes in many forms depending on the reason you get it.
There are so many different types of massage that it can be hard to know which one is the right one for your particular needs. That's why it's important to learn what each type can do and how it can help you.
The 10 most popular types of massage therapy
Choosing the right type of massage can be difficult, especially because there are a lot of them. As I said earlier, each technique is specialized in specific medical problems. Here are the 10 most popular ones:
Shiatsu

: Shiatsu is a Japanese massage technique extensively performed in the United States. Using pressure with the fingers, this technique is supposed to restore the healthy energy flow named Qi in the body. No oil is necessary.

Deep tissue

: This type of massage focuses on the manipulation of muscles and other tissues by applying deep finger pressure. Deep tissue massage is especially helpful for the relief of severe tension or pain.

Swedish

: Probably the most popular of all the types of massage, this technique is characterized by the relief of soreness and stiffness in muscles and joints. Using long and fluid strokes, it can help reduce anxiety and improve circulation. There are 5 basic strokes: effleurage (sliding or gliding of hands across the skin), petrissage (kneading of muscles), tapotement (rhythmic tapping of knuckles or fingers against the skin), friction (moving across fibers) and oscillation (shaking of the body).

Trigger point

: This massage technique is for the relief of pain in specific points on the body. It is designed to relax knots that can form in certain muscles.

Hot stones

: This one is often offered in day spas where they place smooth, heated stones on precise points of the back. By sending soothing heat to the muscles, the stones help relieve the tension and promote relaxation.

Sports

: This type of massage is specifically designed for people who are active and work out often. Its goal is to prevent or treat injuries as well as improve athletic performances.

Aromatherapy

: Uses essential oils and certain fragrances to enhance other types of massage. These oils can help calm, energize, decrease stress, increase balance, etc. The massage therapists usually use lavender oil.

Prenatal

: Also called pregnancy massage, this type has become more and more popular. Specialized massage therapists adapt the technique to the pregnant mother's needs, using particular positionings and support during the massage.

Lymphatic:

This massage technique helps to unblock and drain the lymphatic system. This method helps boost the immune system, reduce toxins, and help prevent breast cancer and other diseases.

Reflexology

: Also sometimes called foot massage, this one uses pressure points on the feet that correspond to specific organs and systems in your body. It is really helpful, especially for people who have to be on their feet all day or for those who have sore feet.
There are many other types of massage like Ayurvedic Massage, Anma, Thai Massage and more. Click here if you want to learn more about them.
The 8 main reasons for getting a massage
There are a lot of reasons for getting a massage, but below are the 8 main reasons people are going to see a massage therapist:
Induce relaxation

To ease the pain

To lessen migraines

To improve sleep
To help manage anxiety and depression

To boost the immune system

To combat PMS

To speed up muscle recovery
 Just like I said earlier, these reasons are only some of many others. If you want to know the other ones, check out this post
here
.
Medical conditions that massage therapy can help
Some diseases or illnesses symptoms can benefit from getting a massage regularly. Whether it is to prevent or to reduce the symptoms, massage therapy can be a great solution.
Massage therapy can be utilized for the treatment of both acute and chronic sicknesses. A massage therapist can sit with you to built a personalized program that will help obtain some relief from chronic pain. Here are some of those illnesses where massage therapy can help:
Fibromyalgia

Chronic Fatigue Syndrome

Cancer symptoms

Sports injuries

Headaches or migraines

Stress and anxiety
Tendonitis, arthritis or bursitis

Pregnancy

Muscle tension and spasms

Post-surgical rehabilitation

Insomnia

And more
Make time for massage infographic
According to the Touch Research Institute, getting a massage frequently can actually be considerably profitable for your health. About 26% of adult Americans received, at least, one massage in the past 5 years and 43% of them got one for medical reasons.
This infographic below, created by the team at FIX, will show you everything you need to know about massage therapy. Aside from a few statistics, here are the categories that you will find in it:
Primary reasons for massage 

Common types of massage (more info than what I wrote above)

Research shows that massage can

Tips to get the most out of your massage
So scroll down to continue reading on the health benefits of massage therapy!
Click on infographic to enlarge

Source: Fix.com
The Numerous Health Benefits Of Massage Therapy #Infographic #MyGirlyParts
Click To Tweet
Over to you
Are you familiar with the world of massage therapy? Do you get a massage often? Did you learn something about massage in this infographic? Please, share with us in the comment box below!
Embed This Infographic On Your Site (copy code below):
<a href="https://www.fix.com/blog/health-benefits-of-massage/"><img src="https://www.fix.com/assets/content/15533/massage-final.jpg" border="0″ /></a><br />Source: <a href="http://www.fix.com">Fix.com</a>
Related
Tweet
Share
+1
Pin
Share
Stumble
Reddit
Share
Total Shares

10