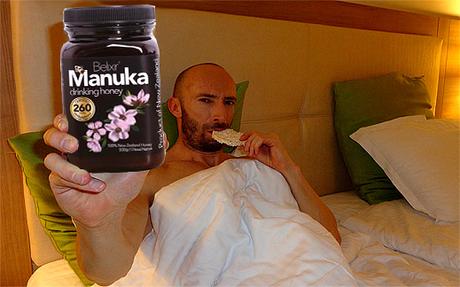 M-m-m-mmmanuka Honey!
Manuka honey, produced in New Zealand by bees that pollinate the Manuka bush, is one of the most unique and beneficial forms of honey in the world.
Manuka honey is a monofloral honey produced in Australia and New Zealand from the nectar of the mānuka tree. The honey is commonly sold as an alternative medicine. While a component found in mānuka honey has antibacterial properties in vitro, there is no conclusive evidence of medicinal or dietary value other than as a sweetener.
Real New Zeland Manuka Honey
Genuine and independently tested 100% New Zealand Manuka Honey
CERTIFIED ACTIVE 260 MG:
The MG rating system measures the active ingredient in manuka honey called methylgloxal. MG 260 contains the same concentration of MG as UMF 10+. This is a great level for health purposes.
PERFECT FOR TEA AND HEALTH TONICS:
Unlike the antibacterial properties in other honeys, this special antibacterial component unique to manuka honey does not die in heat and light – in plain English, the antibacterial component is still active in hot tea making this the perfect honey for tea – which is why we call it drinking honey.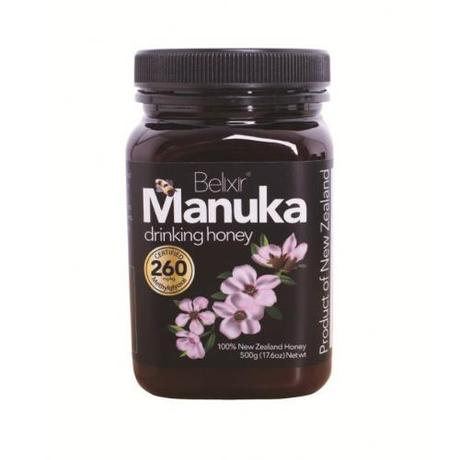 Belixir Manuka Drinking Honey MG 260, $30.00
DRINKING HONEY:
Use Belixir Manuka Honey to sweeten and flavor tea or with apple cider vinegar as a morning tonic or in a cinnamon and honey drink, or it can also be used on toast, in oatmeal, in yogurt, or just enjoy by the spoonful for its many well researched health benefits.
GREAT TASTING:
And high quality raw and pure manuka honey in a bigger 17.6oz jar (most manuka is sold in an 8.8oz jar)
Manuka Honey UMF 10+
RAW MANUKA HONEY:
Unpasteurized and minimally filtered for maximum goodness. Contains high levels of natural pollens with no added sugar, water or preservatives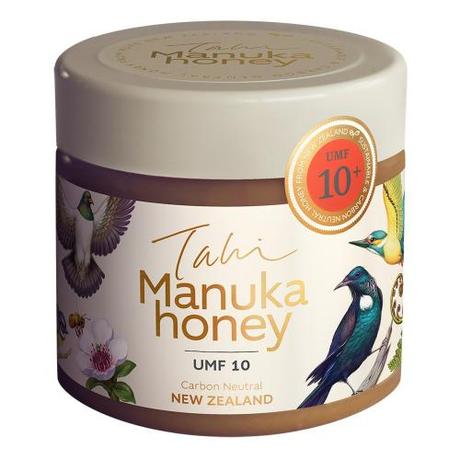 Manuka Honey UMF 10+ $35.00
ETHICAL BEEKEEPING:
The bees forage freely in native bush and are not exposed to orchard pesticides, fed sugar syrup or other chemicals. Better for the bees and better for you.
MANUKA HONEY IS THE HEALING HONEY:
Used in hospitals and vet clinics for wound cleaning and healing.
UMF HONEY ASSOCIATION LICENSEE:
Number 2035 guarantees authentic manuka honey.
NATURE IS OUR BUSINESS:
Purchasing Tahi Honey supports active conservation projects. Thank you in helping us restore wetlands, sand dunes and planting native trees.
Shipping: $7 to anywhere in the USA – FREE if part of an order that is $45 or more!
Contact Details
Sarah Ayala
The Kiwi Importer
Phone : 503 475 4756
Email : [email protected]
www.kiwiimporter.com